Old Government House has reopened with timed entry tickets, Thursday to Sunday 10am – 4pm following the COVID-19 shutdown. We are thrilled to welcome you back to discover the story of this important World Heritage listed building, its grounds and the story of an expanding colonial settlement in Sydney.
The History of Old Government House
Situated on the traditional lands of the Burramatta Darug, World Heritage listed Old Government House is the oldest surviving public building in Australia.
Built by convicts, it became the decision-making centre of the colony and served as the 'country residence' for the first ten Governors of Australia.
AUSTRALIAN CONVICT SITES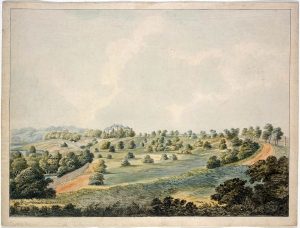 There are 11 places that make up the Australian Convict Sites World Heritage series. They all tell a story of exile from one side of the world to the other and how a new nation was formed from hardship, inequality and adversity. Old Government House is one of those 11 sites – find out more about the others at Australian Convict Sites.
Old Government House sits within Parramatta Park. The Park was established in 1858 on the site of the former Parramatta Government Domain. The current parklands are 85 hectares in size, straddling the Parramatta River on the western edge of the Parramatta central business district.
What you will see when you visit
Today, this elegant Georgian house stands in 200 acres of parkland, overlooking the Parramatta River. It is home to the National Trust's premier colonial furniture collection, early textiles and significant homewares from the time of the Governors
How to book your tickets
We are thrilled to welcome the community back following the COVID-19 shut down, however, please note you must purchase a ticket in advance and timed entry applies. Please read Terms & Conditions of Entry in advance.
Book your timed ticket to visit Old Government House.
Throughout the year events are held in the Park which will mean some, or all, of the Park is car-free. Please see Parramatta Park What's On for more information.
Please note that Lachlan's will be open Saturday 4 July and Sunday 5 July, then from Thursdays to Sundays from Thursday 9 July, with a limited menu.
How to keep up to date with what's on 
Please follow us on Facebook, subscribe to our eNews or monitor our online News posts for updates. We thank you in advance for your understanding that we are doing our bit to keep the community safe.