3 Dec 2012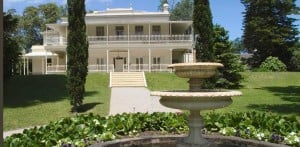 As reported in the Herald Sun on 03/12/12, The National Trust Board is considering a number of options for the future of the Historic Como House and Gardens.
The current restrictive planning permit conditions that are imposed on the property allowing just four evening and four daytime functions for over 60 people have made it impossible to continue with the status quo. Without the income from events and other public activities that could easily be held at the site, there is not enough revenue to operate the property and provide for essential repairs and maintenance. The current shortfall on operation amounts to approximately $250,000 per year. There is currently over $1m of outstanding maintenance required to the property.
National Trust CEO Martin Purslow said "The Board of the National Trust are currently considering a full range of options for Como to ensure it has a sustainable future. This options appraisal is supported by a number of specialist advisers including Ernst and Young. However, the most important outcome for the Trust is that we find a way to ensure the public can continue to enjoy this historic landmark."
The National Trust has operated Como House as a community site since it purchased it in 1959 from the Armytage family as its first Victoria property.