3 Apr 2013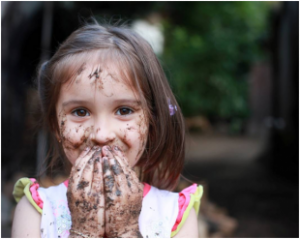 There's nothing more magical than watching a child delight in play, exploring unknown territories and letting their imagination soar.
This year the National Trust of Australia (Victoria) is calling on Melburnians to assist in developing a dedicated children's space within the Rippon Lea gardens that lets kids and families enjoy nature firsthand.
Rippon Lea House and Gardens aim to raise $100,000 in total to develop a children's space within the Rippon Lea gardens, dedicated entirely to providing children a magical place to interact with nature.
Martin Purslow, CEO of the National Trust of Australia (Victoria), says the children's garden will provide kids of all ages a safe and welcoming environment where they can enjoy the outdoors and get back to basics.
"These days children have less and less chance to play outdoors and explore the natural world, and we increasingly see kids spending all day inside on computers or TVs," Martin says.
"By donating or volunteering to the Rippon Lea Children's Garden, local kids will enjoy a dedicated area to connect with the wonderful world of nature".
Every donation counts: $10 will buy seeds for a children's vegie patch, $50 will assist in creating the vegie patch, $500 goes towards landscaping materials for the area and $1000 buys an interactive play element for children to enjoy.
Every donation above $50 will be offered one free adult pass to Old Melbourne Gaol, Polly Woodside or Rippon Lea House and Garden. Donations over $100 receive a free family pass to these attractions and donations over $250 receive a free family National Trust membership as a small token of thanks for your support.
Local residents with experience in gardening, building, plumbing, woodworking and metal fabrication are also invited to volunteer their time and contribute to making this unique children's experience a reality.
To make a donation visit https://www.nationaltrust.org.au/vic/appeals-donations or call 8663 7260.
To volunteer call Rippon Lea House and Gardens on 9523 6095.