3 Apr 2013
Leave your mark in history, literally, as you help preserve the iconic Rippon Lea House and Gardens through The National Trust of Australia (Victoria)'s Roof Restoration Appeal.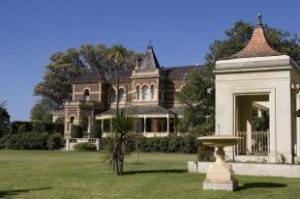 This year, National Trust of Australia (Victoria) is calling for donations to assist in undertaking urgent repairs to the roof of the Rippon Lea Mansion to fix drainage problems and preserve the Mansion's historic beauty.
These necessary upgrades will also ensure that sustainable water harvesting measures and solar solutions are implemented within the Mansion and around the grounds, ensuring the future of the popular local icon.
Residents are invited to be part of this once in a lifetime opportunity by purchasing a tile to be used in the roof restoration project.
By donating $10, a tile will be signed and dated with the donor's name and placed on the new roof, ensuring each individual contribution is remembered throughout Rippon Lea's history.
The National Trust of Australia (Victoria) aims to raise $72,000 in donations for the Roof Restoration Appeal, which will be contributed to the total $800,000 needed for the repairs. The St Andrews Endowment Fund will contribute the remaining funds.
Martin Purslow, CEO of the National Trust of Australia (Victoria), says the donations will ensure the Rippon Lea Estate can be enjoyed by locals for many years to come.
"Purchasing a tile not only contributes to the physical restoration of the roof, but also offers residents a unique chance to leave their own special mark on the Estate and immerse themselves in the historic tales of the Rippon Lea Mansion," Martin says.
Donate now by visiting www.nationaltrust.org.au/vic/appeals-donations or call 8663 7260.