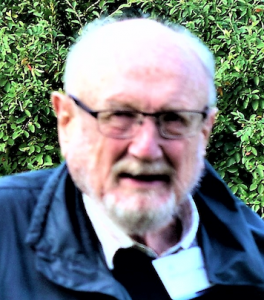 Geelong and Region Branch National Trust members are deeply saddened to learn of the death of long-time member Mr Henry Palmer Creswick at the age of 85 years.
Henry joined the National Trust in June 1959 and maintained continuous membership throughout his life.
His ancestry locally in the Geelong region included on his Father's side, Great Great Great Grandfather Dr Alexander Thomson, first Mayor of Geelong, who built Kardinia House in 1855, on the south bank of the Barwon River in Belmont. Henry's three times Great Grandfather on his Mother's side was George Armytage, who resided at Armytage House in Pakington Street Newtown in 1860.
Henry's prodigious knowledge of history gave him a strong passion to conserve heritage places. He held the objectives of the National Trust in high esteem and became fervently involved in campaigns to save and restore Geelong places. He valued the independence and scholarly approach of the organisation to conserve buildings and the distinctive architecture that adds character to the local region and community and provides a sense of identity.
Geelong and Region Branch National Trust members will remember Henry fondly and will miss him deeply. He had many fine qualities, and was a great conversationalist.  His particularly intelligent insight, knowledgeable contributions, and gentle, persistent determined manner, will remain in our memories.
We offer our most sincere sympathy and condolences to his family.
(Jennifer Bantow OAM on behalf of Geelong and Region Branch National Trust)