Geelong & Region Branch
Since 1972 the Geelong and Region Branch has been the Trust's long-standing voice in Geelong and surrounding areas.
The Branch represents National Trust members in the municipalities of the City of Greater Geelong, Borough of Queenscliffe, and the Shires of Moorabool, Golden Plains, Surf Coast and Colac Otway. New members and friends are welcome at any of the Branch's events and meetings. Meetings are held monthly at venues across the region.
The Branch's work includes conservation advocacy and community liaison on local heritage issues.The Branch also assists at the four National Trust owned properties in the region, and conducts the Discovering Our Heritage school's education program at Barwon Grange.
Please contact the Committee members below for  enquiries about particular Branch activities.
Branch Meetings
Geelong & Region Branch March meeting, history walk
When: Tuesday 30 March, 2pm  
Where: Railway Hotel, 2 High Street, Bannockburn
Geelong & Region Branch April meeting
When: Tuesday 27 April, 2pm  
Where: St Mark's Anglican Church Hall, Vicarage Road, Leopold
Branch Programs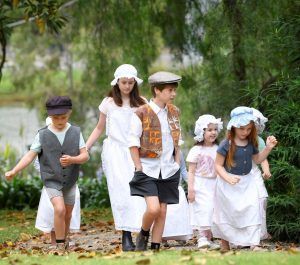 The Branch coordinates the Discovering Our Heritage program at Barwon Grange. This Education Program covers various curriculum requirements for levels F-6.
SCHOOLS — For more information on our Then and Now program, select the link here.
SCHOOLS — For more information on our Time Travellers program, select the link here.
SCHOOL HOLIDAY ACTIVITIES – For more information on A Brush with the Past program, select the link here.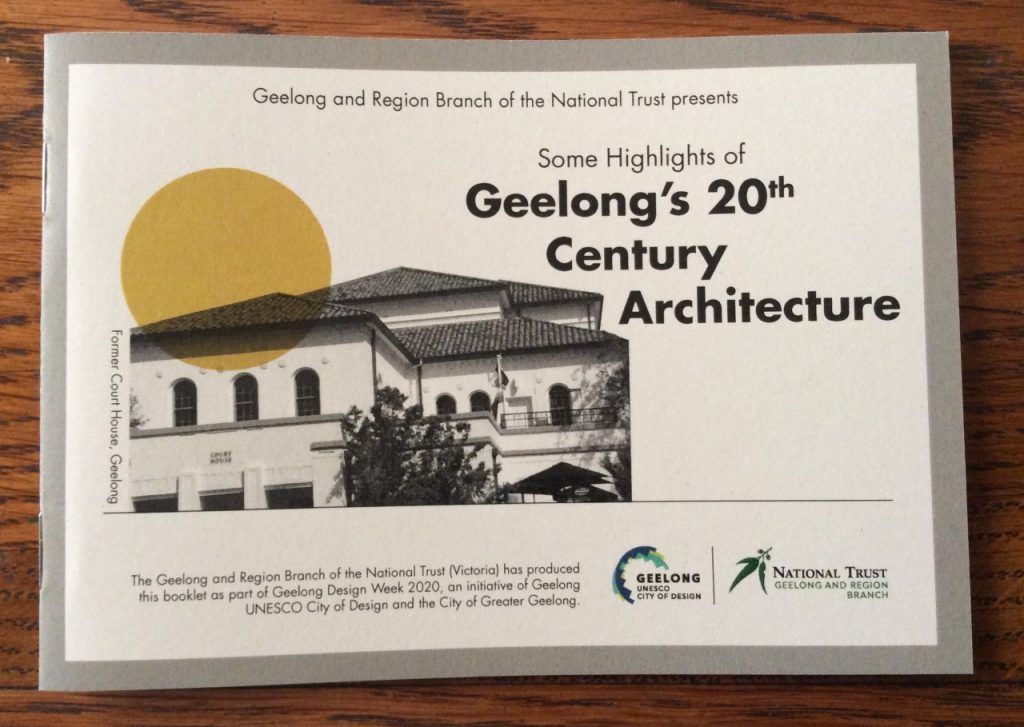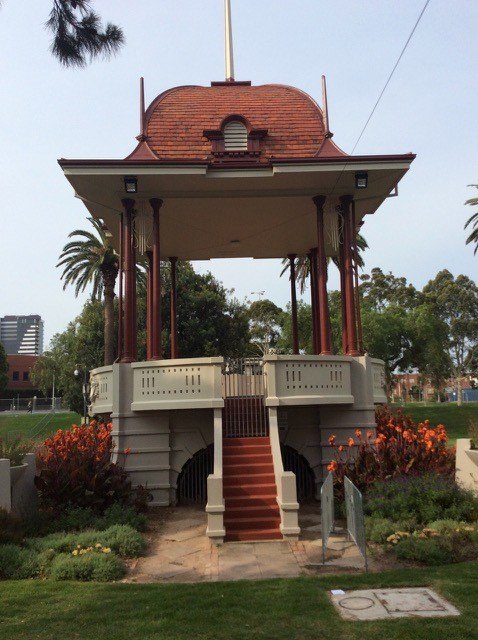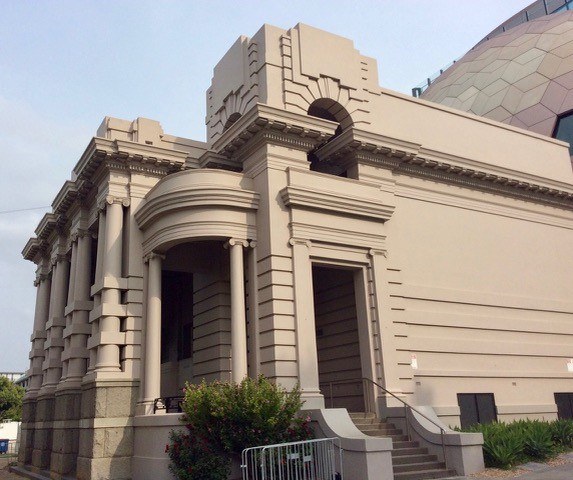 The Geelong & Region Branch of the National Trust of Australia (Victoria) has available a booklet on Some Highlights of Geelong's 20th Century Architecture.
This pocket-sized illustrative booklet was prepared for Geelong's 2020 UNESCO City of Design events in 2020.
It includes a map to guide you on the Walk, which begins and ends at the Hitchcock Memorial Bandstand in Johnstone Park and takes about one and a half to two hours. The booklet is packed with local information and makes a great gift.
On the walk you will see outstanding 20th Century buildings from new street level angles, and meet an interesting array of architects. Their architecture along Little Malop, Gheringhap, Ryrie, Moorabool and Malop Streets ranges from Beaux Arts to Brutalist, and from Art Deco to Streamlined Moderne.
The booklet ($8) will be available to purchase from the district's National Trust properties when they re-open. Scroll down for information on addresses and opening times.
We recommend that participants note the current COVID-19 restrictions as directed by the Department of Health and Human Services Victoria prior to enjoying the walking tour.
Branch Committee
John Pierotti
President
M: 0499 884 533
kingorhino@gmail.com
Vivienne Lewis
Secretary
M: 0432 563 198
vm_lewis@bigpond.com
Jennifer Bantow
Conservation
M: 0407 504 262
jennifer.bantow@ncable.net.au
Amanda Osburn
Schools Program
M: 0422 001 905
osburn.ab@hotmail.com