We have paused our School Programs at Saumarez Homestead until further notice. We're making minor adjustments and improvements, and will be able to share our passion for Australia's unique heritage with students again soon.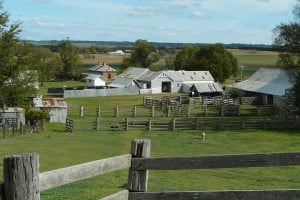 Years 7-10 HISTORY 
Students interpret and document the site using photographs and drawings, their own observations, maps, plans and primary sources.
Students investigate
HOW occupation has changed over time from pre-contact Aboriginal occupation to the present day.
HISTORICAL evidence contained in primary sources relating to the site.
HISTORICAL evidence contained in the archaeology and structures on the site.
LIVING and working conditions in rural NSW at the beginning of the 20th century.
---
Booking Information
Number of Students – 60 max
Bookings – (02) 6772 3616