5 Oct 2022
Two long-serving National Trust (NSW) volunteers have been recognised for their achievements at the recent 2022 NSW Volunteer of the Year Awards.
National Trust places are full of history, and it takes a team of very special volunteers to bring this history to life.
Now two volunteers who dedicate their time to historical gems Harper's Mansion and Cooma Cottage, have been honoured at this year's NSW Volunteer of the Year Awards.
Doug Werner, deputy chair and volunteer at Harper's Mansion, was named senior volunteer of the year in the Illawarra region. Doug has been volunteering at Harper's Mansion for four years, running guided tours, hosting events, and mentoring and supporting other volunteers. He said it's been a rewarding experience and encourages others to get involved.
"Since my retirement in 2019, it has been incredibly rewarding to throw myself into volunteering at Harper's Mansion and connect with not only visitors, but the local community," he said. "I am very honoured to receive this award and be a part of the volunteer team for the National Trust. If you have ever considered volunteering we will welcome you with open arms at Harper's Mansion."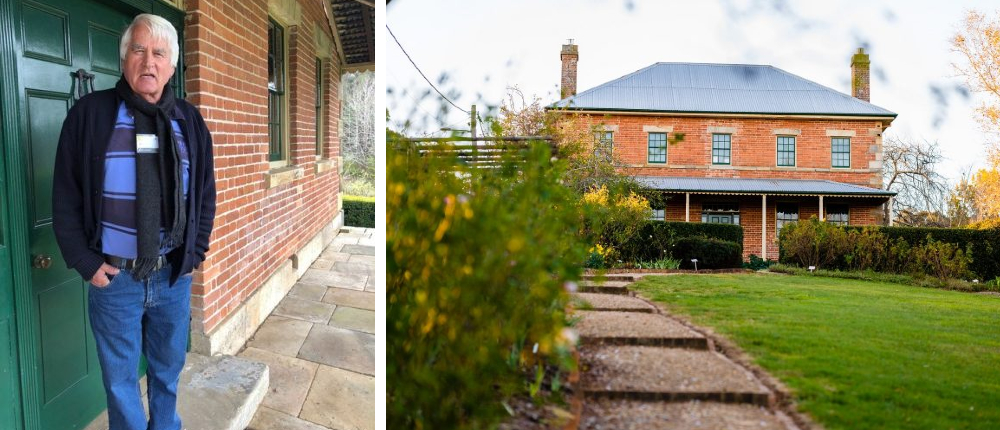 Harper's Mansion is a property of State heritage significance and a much-loved historical landmark in Berrima. The house stands on two of its original one hundred acres and is furnished in colonial style. It also features one of Australia's largest hedge mazes. Keeping this special place open and thriving is made possible thanks to the continuous efforts of volunteers like Doug.
National Trust Properties Manager for the Southern Region, Nicole Taylor, said Doug works tirelessly to make the visitor and volunteer experience a memorable one. "He's always looking to make other volunteers' experience at Harper's Mansion a really impactful one. He is always willing to take on a challenge; it's never too big for him and he'll do it with a smile."
Another dedicated volunteer recognised at this year's awards was Rosalie Bush, who has been named Southern Inland senior volunteer of the year for her work at National Trust property Cooma Cottage in Yass.
A former school teacher, Rosalie has used her teaching background to offer visitors to Cooma Cottage an immersive experience in colonial history, retelling the story of Cooma's history, and even sometimes role playing for visiting students and teachers.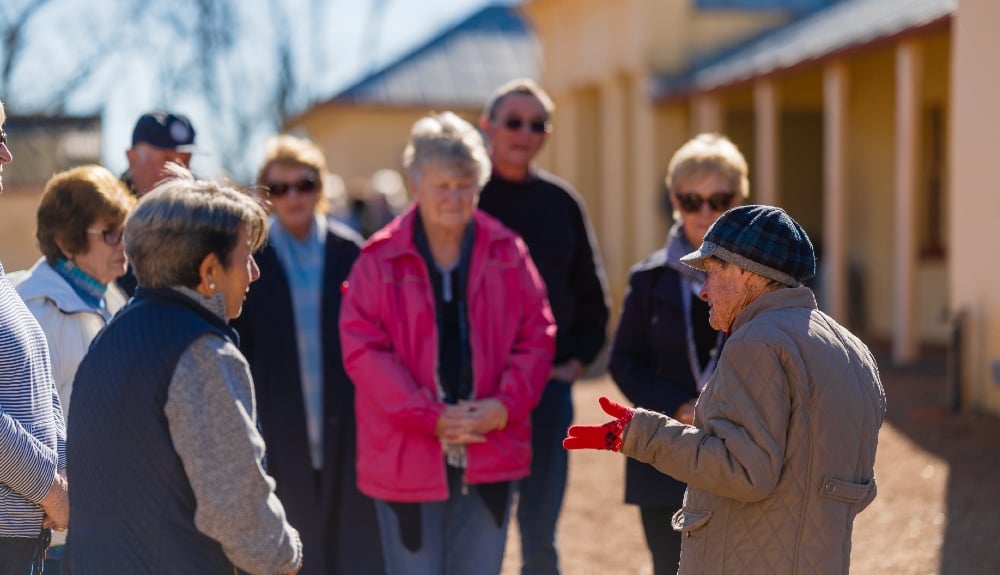 Melissa Green, National Trust (NSW) Volunteer Coordinator, said the National Trust is honoured to have Rosalie on the volunteering team. "Her passion for Cooma Cottage is an inspiration. Rosalie is dedicated to learning and sharing her knowledge with other volunteers, and she will go that extra mile to take newbies under her wing and ensure they are part of this small group of volunteers."
Rosalie also contributes her time to other Yass community groups, such as Legacy, U3A, charity knitting group Wrap With Love and local book clubs. A big part of her work at Cooma Cottage is sharing the property's fascinating history with visitors. Cooma Cottage was the home of Australian explorer Hamilton Hume, and is set in idyllic rural pastures overlooking the Yass River.
Volunteer with us
The National Trust is always looking for volunteers across our many places in NSW. If you love heritage, history, gardening and meeting new people, we could love to hear from you. Volunteers can give a few hours, half a day or a whole day – weekly, fortnightly or monthly. And when you volunteer, you also receive free access to National Trust properties in NSW.
To find out more visit nationaltrust.org.au/Volunteers-nsw/
Harper's Mansion is open every weekend, 11 am – 3pm. Find out more.
Cooma Cottage is open Sundays only, 10am – 4pm. Find out more.