There's always something unique to see at Miss Porter's House, opening monthly with a new theme to unveil different facets of this unique house museum and the fascinating family who called it home.
Built by the Porter family in 1909 and left to the National Trust (NSW) with all its contents in 1997, Miss Porter's House is a unique living snapshot of pre-1950s life in Newcastle. Visitors will enjoy exploring the house and grounds, and browsing the furnishings and personal items which tell the story of the family over more than a century.
Free children's 'Clever Detective' activities, handmade gift stall and an immerse audio experience will complete any visit.
Miss Porter's House opens monthly, celebrating a different theme: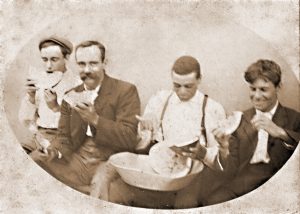 Sunday 13 August: Family History – Working women, carriers, grocers, businesspeople, and active citizens were all part of this notable Newcastle West family. Their stories are told in a special display featuring fascinating audio stories that reveal their migration experiences, early twentieth century greetings cards exchanged with UK relatives, as well as stunning photographs and memorabilia belong to Herbert, Florence and their two daughters. See grandfather, James Porter – an immigrant labourer who transitioned into an active Newcastle citizen, storekeeper and property owner – in full Oddfellows regalia and hear the Audio Story of the Porter Shop at Family History day.

Sunday 10 September: Spring at Miss Porter's House – Delight in the family's connection to the garden as we welcome the first signs of spring. Miss Porter's House has a garden is a rare example of a modest Edwardian town garden. Relax in the bush-house, a covered outdoor area between the dining room and kitchen historically used social and leisure activities. Browse timeless gardening articles collected by the family who loved azaleas, begonias and camellias, ferns and Australian natives. Listen to the Audio Stories and take home a memento from the plant stall to celebrate the start of spring.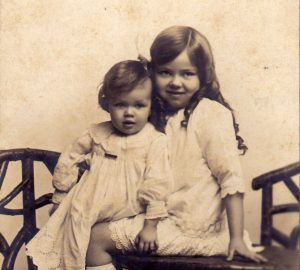 Sunday 8 October: The Porter Children – Born during the first decades of the twentieth century, Ella and Hazel Porter grew up in rapidly changing times. See tinplate toys, miniature tea sets, schoolbooks and other childhood memorabilia in a special display which always attract young visitors and adults alike. See the change in hairstyles and fashion, from tightly corseted, small-waisted and stiff fashions to the shorter, looser look of the 1920s, as you view the museum's collection of photographs as well as magazines, reports, certificates and prizes that paint a fascinating picture of school life in the early twentieth century.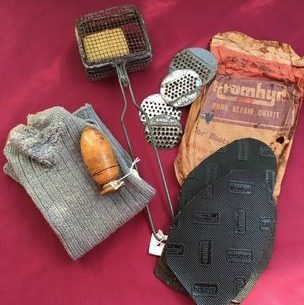 Sunday 12 November: Mend and Make Do – The variety of manufactured goods we take for granted today did not exist in the early twentieth century. People who lived through the Depression years of the 1930s and the Second World War learnt to mend and make do, and these habits often continued through life. Florence, Ella and Hazel Porter made, mended and recycled soap, shoes, furniture, flour bags and much more. They knitted, crocheted and sewed, made baskets, embroidered pillowslips and stencilled tablecloths. Visit and re-live sustainability as practised in the early twentieth century. Find out how a soap saver works, what an egg has to do with darning and how flour bags can be turned into clothing.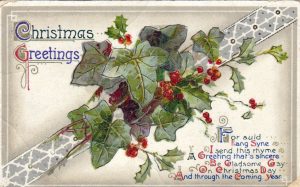 Sunday 10 December: Christmas with the Porter's – Experience an Edwardian Christmas and see how the Porter family celebrated with cards, recipes, decorations and toys. Read many of the Edwardian Christmas post cards exchanged between Florence Jolley and her husband Herbert Porter in the early twentieth century, and view items that their children, Ella and Hazel, received as part of the festivities, including a doll, a tin toy, a tiny tea set or a favourite publication – a Christmas Annual. Before you leave, don't forget to browse the special homemade stall with homemade Christmas goodies for purchase.
Tickets
Book via Eventbrite where possible, to guarantee a spot.
Get involved with the National Trust (NSW)
Become a member and enjoy many benefits including access to special heritage places in Australia and in over 60 countries. Subscribe to our eNews for the latest heritage news, special offers and events.