National Trust's Bushland Management Services' (BMS) priorities are the wellbeing of our community and the protection of our natural environment. Guided by our philosophy and founding principles, we take all measures to ensure we follow best practices, continuously improve and provide a safe working environment.
Our philosophy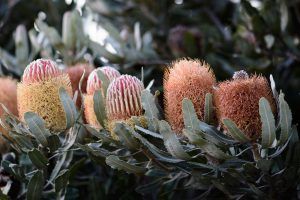 We restore nature for the community and for future generations to enjoy.
We want to ensure that everyone can experience the natural environment and enjoy the outdoor activities that we cherish the most.
We do this by always aiming to:
Conserve biodiversity and restore damaged ecosystems.
Conserve the educational and scientific values of bushland.
Help provide beneficial habitats for flora and fauna, and improve the water quality that they rely upon.
Protect and retain remnant indigenous vegetation.
Regenerate where there is no potential for natural regeneration.
Conserve cultural heritage artifacts, both Aboriginal and European.
Enhance visual and landscape amenity of bushland.
Policies and commitments