28 Jul 2021
Three National Trust (NSW) volunteers are in the running for the NSW Volunteer of the Year Awards 2021.
The National Trust is a not-for-profit, community organisation that relies on the generosity and support of 2,000 volunteers state-wide. We couldn't do our vital work without volunteers and appreciate the contributions from each individual.
Now in their 15th year, the NSW Volunteer of the Year Awards have grown to become one of the largest celebrations of volunteering in Australia, and the annual program provides an opportunity to recognise the outstanding work of National Trust volunteers in every region across New South Wales.
The National Trust has volunteers nominated in three out of the eight categories, and they are listed below. Winners will be announced later this year.
Senior Volunteer of the Year nomination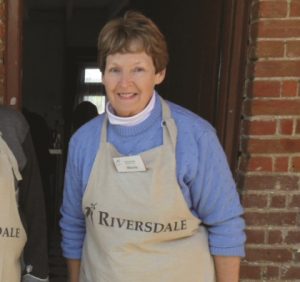 Marie Kennedy, Riversdale volunteer
Marie commenced volunteering at Riversdale as a tour guide. She's softly spoken, not one to dominate a situation, but she has a way of commanding respect. There is a strength about her which comes from knowing herself and what she's capable of doing.
The National Trust would struggle to operate Riversdale without her. She manages the office, takes group booking enquiries and trains all the new house guide volunteers. It's the small things Marie does that makes all the new volunteers feel welcome, like arranging a welcome morning tea and baking cakes for group bookings.
Volunteering at Riversdale has allowed Marie to gain confidence – she once told the story that when she first started there was no way that she could get on a bus and address a group of visitors and now she thinks nothing of it. Marie has a 'never too old to learn or teach' attitude and she tells all the new volunteers – 'if I can do it, you can.'
Excellence in Volunteer Management nomination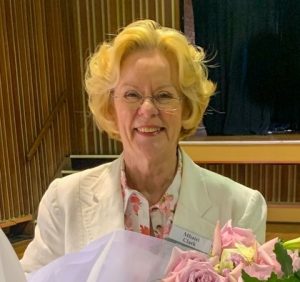 Mhairi Clark and the Southern Highlands Branch Committee
Keeping motivated when fighting against developers with money requires someone who has strong ethics and values, and by working as a team, the Southern Highlands Branch Committee keep one another focused and motivated. These Southern Highlands Branch volunteers are a dedicated and motivated group. They don't do it for the glory and in fact most locals wouldn't know the fights they have undertaken to help save local heritage sites.  This is a group of dedicated and passionate people, led by Mhairi over the past 10 years – a strong defender of all things of historic integrity and beauty, so there is a legacy for future generations.
Corporate Volunteer of the Year (Individual) nomination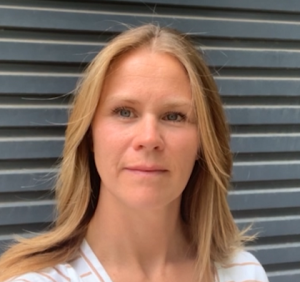 Louise Farrelly, Deloitte Impact Day volunteer
Over a period of two to three weeks, the Deloitte Technology, Optimisation, Transformation team developed (on behalf of the National Trust) a short video clip on what it means to have a diverse and inclusive workplace. The Deloitte team used their expertise in workplace culture and technical skills to develop this video, which if we had to develop and pay for, would not have been possible. Because the team was led by Louise, who is an expert in this field, she was able to take our ideas and develop them into a practical tool which we can use at staff and volunteer induction programs.
Recognising more volunteers
In addition to the Judging Category, 15 teams and six individuals have been nominated in the Recognition stream of the Awards and will be acknowledged with a certificate at a regional ceremony to celebrate their contribution to their local community. Congratulations to all our volunteers nominated.
The teams in the Recognition Category are:
Ahimsa Bushcare Team
Central West House Inspection
Friends of Everglades House & Gardens
Friends of Norman Lindsay Gallery
Friends of Old Government House
Lindesay Management Team
Miss Porter's Management Team
Miss Traill's House Management Team
National Trust Shop in Killara
National Trust Mask Makers
National Trust Parramatta Branch
Old Government House Gardening
Old Government House Maintenance
Southern Highlands Branch
Woodford Academy
The individuals in the Recognition Category are:
Adrienne Prentice – Retford Park in Bowral
Barbara Foster – Cooma Cottage in Yass
Doug Werner – Harper's Mansion in Berrima
Karen Armstrong – Dundullimal Homestead in Dubbo
Lyn Morris – Grossman & Brough House in Maitland
Peter Hoare – Saumarez Homestead in Armidale