4 Oct 2022
Exquisite drawings by self-taught artist Emily Twynam have been conserved and digitised, and are now on display at her original home in Riversdale, Goulburn, Gundungurra land.
One of the first things people notice when they visit the colonial homestead, Riversdale, are the botanical drawings and carved furniture that decorate the rooms.
These artworks were made by Emily Rose Twynam, a unique woman who took up art in her fifties and went on to create a prolific collection of botanical sketches inspired by her garden and the Australian bush.
Born in 1845, Emily married District Surveyor, Edward Twynam in 1866. By 1875, they had purchased Riversdale in Goulburn, where they raised six children.
At a time when women weren't encouraged to pursue creative careers, Emily's interest in drawing was one she had to pursue in private. She taught herself to draw, and between the years of 1890 to 1905 she filled seven A4-sized sketchbooks with detailed drawings of the flora and fauna around her home, including oak leaves, acorns, banksias, Kurrajong leaves, flowers and lizards.
Most of Emily's drawings were done in India ink, and many include annotations of where the plants were found and even those who picked them, such as Emily's grandson, Pax.
Riversdale's Collections Manager Rebecca Pinchin says the sketchbooks are a rare example of 19th century botanical artwork in the Goulburn region.
"Her work is astounding," says Rebecca. "Emily was inspired by the natural world, and she took great care to depict the unique details of the plants and animals around her. It must have taken perseverance and resourcefulness to hone her skills as an artist, particularly since she took up art later in life."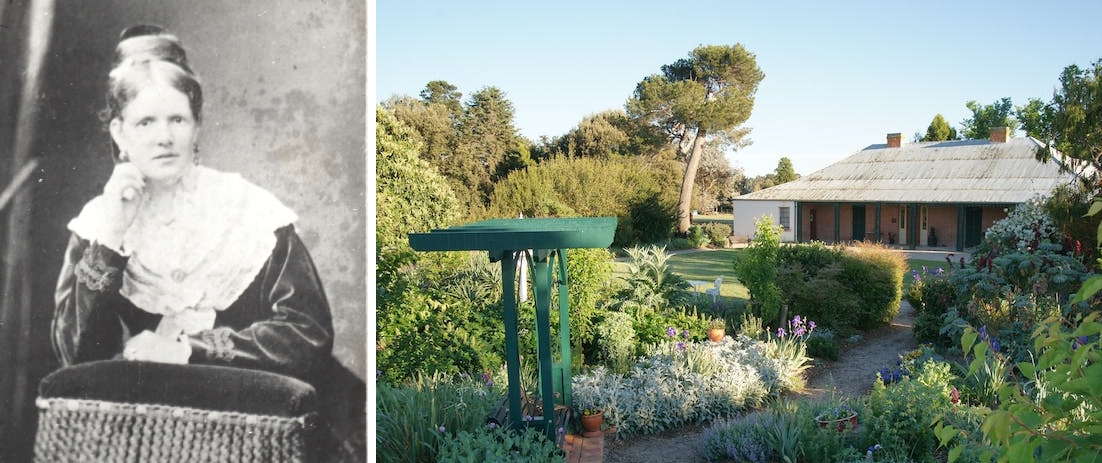 As one of Australia's longest-running conservation charities, the National Trust (NSW) cares for the art, furniture and objects in over 18 historic houses and galleries across NSW. The sketchbooks at Riversdale presented a particular challenge because of the fragility of the paper and exposure to sunlight which gradually fades ink.
Thanks to a $2,000 grant from the 2021 Museums and Galleries NSW grants program, the National Trust has worked with Emily's descendants to digitise six of Emily's sketch books. The replica flipbooks are now on display at Riversdale, and Rebecca says they provide visitors with a hands-on experience of her work.
"Visitors can now flip through Emily's sketches and see the evolution of her artistic practice," she says. "It's a special piece of history that has now been preserved for everyone to enjoy."
In her later years, Emily also took up carving and produced ornate picture frames and handmade furniture decorated with designs drawn from her sketchbooks. These can still be seen at Riversdale today, alongside Emily's drawings.
The Twynam family occupied Riversdale for almost 100 years. It was bequeathed to the National Trust in 1967 and is now cared for by a team of dedicated volunteers and conservators.
See Emily Twynam's artwork and sketch books at Riversdale, 2 Twynam Drive, Goulburn, NSW. Visit the Riversdale page to check opening ours and plan your visit.