12 May 2023
The best and brightest in Australian heritage conservation have been celebrated today at this year's National Trust Heritage Awards, held at Doltone House in Sydney.
A gleaming six-metre sculpture by Aboriginal artist Judy Watson and the restoration of Sydney's iconic Bondi Pavilion were among the 17 winners recognised at this year's National Trust Heritage Awards – an annual celebration of outstanding practice in the field of heritage over the past year.
The Awards are a highlight of the heritage industry's calendar, and a signature event of the Australian Heritage Festival in New South Wales, co-ordinated by the National Trust and proudly supported by the NSW Government through Heritage NSW.
Highlights from the Awards
In a ceremony presented by Richard Morecroft, winners collected trophies for outstanding projects across multiple categories.
The highly sought after Judges' Choice Award went to the stunning restoration of Bondi Pavilion by Tonkin Zulaikha Greer Architects. Almost 100 years after it first opened, the Bondi Pavilion underwent a major makeover that transformed the heritage landmark from worn-down building to the cultural heart of Bondi. Judges said it was "an absolutely brilliant project for an Australian heritage landmark that will now continue to serve local residents and visitors in a sustained and multi-purposeful way."
Also taking out top honour, the President's Prize, was the restoration of Niagara Café in Gundagai, entered by Luke Walton and Kym Fraser. The project breathed new life into one of Australia's longest-running Greek cafes, while staying true to its original 1938 Art Deco style.
Other major awards went to standout Indigenous and regional projects, including the  bara monument in the Royal Botanic Garden Sydney by Aboriginal artist Judy Watson, and an adaptation of a 1901 water tank into an immersive sound installation in Cobar NSW.
Stonemason Ken Ellis was also honoured with the Heritage Skills award, and heritage architect Ian Stapleton claimed the Lifetime Achievement award.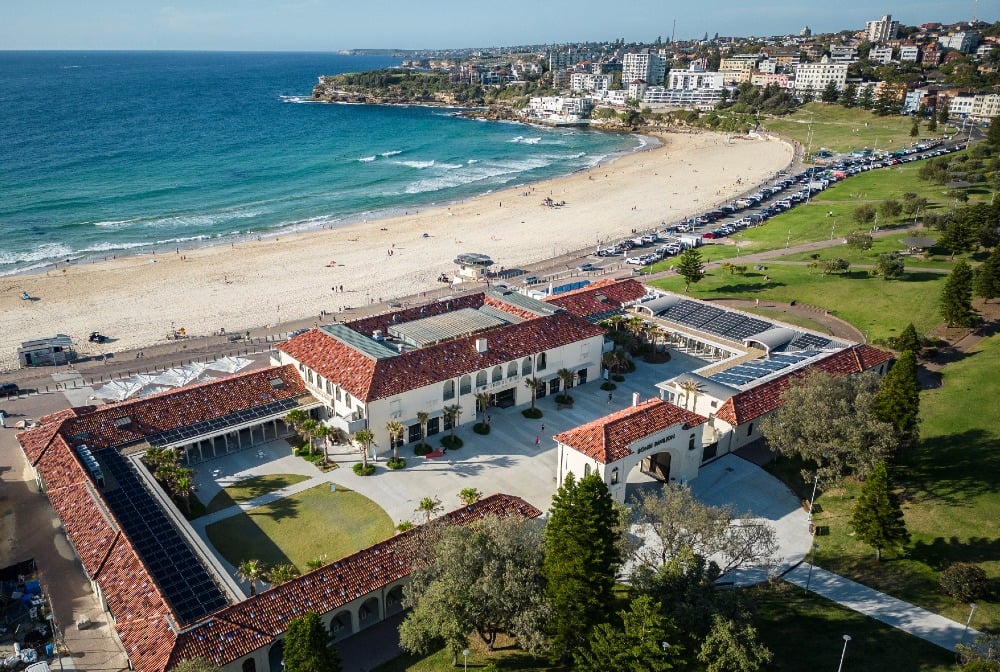 Celebrating heritage
Chief Executive Officer of the National Trust (NSW) Debbie Mills said: "Congratulations to this year's 17 winners and thank you to all of those who entered the Awards. We saw a huge range of projects, and judges were truly impressed by the dedication and imagination that has gone into preserving special places for everyone."
Penny Sharpe, Minister for Heritage, said the Awards shine a light on the diversity of heritage right across our state. "These winning projects are a reminder of the many ways we can interpret and protect our shared stories. From Sydney to Gundagai, these projects show that it is possible – and imperative – to bring heritage to life for the people of New South Wales to enjoy and explore."
"So much skill and time goes into heritage conservation," said Heritage NSW's Executive Director, Sam Kidman. "These Awards offer due recognition to the architects, planners, designers, councils and curators, to name a few, who make this work possible. Congratulations to all the winners. These projects will be enjoyed by many communities across New South Wales."
Matthew Devine presided as Chair of the jury for the National Trust Heritage Awards in 2023. Judges on the panel included: Barrina South, Caitlin Allen, Charles Pickett, David Burdon, Kathryn Pitkin AM and Lisa Harrold.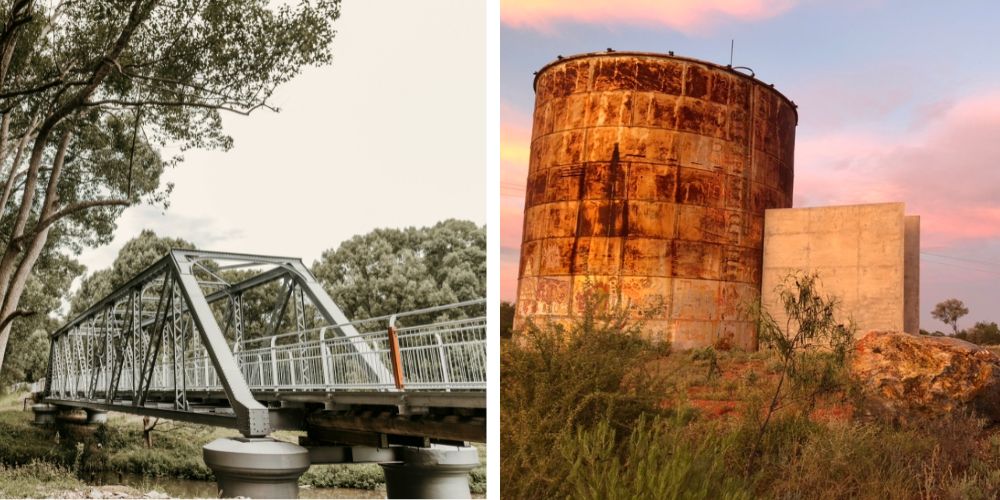 The 2023 winners are:
Aboriginal Heritage
bara Monument for the Eora – entered by Judy Watson, Hetti Perkins, City of Sydney, City Plan Heritage, UAP
Adaptive Re-Use
Cobar Sound Chapel – entered by Cobar Sound Chapel Ltd
Advocacy
Don't Block the Rocks – entered by Millers Point Community Resident Action Group Inc. (MPCRAG)
Conservation – Built Heritage
'Ways Terrace' 12-20 Point Street, Pyrmont: Conservation and Upgrade Project – entered by Land and Housing Corporation, Department of Planning and Environment
Millers Point Townhouse – entered by Design 5 – Architects
Conservation – Interiors and Objects
The Yellow Dress Project – entered by National Institute of Dramatic Art (NIDA)
Conservation – Landscape
Northern Rivers Rail Trail – Tweed section – entered by Tweed Shire Council
Education and Interpretation
Remembered and Revisited – Victoria Theatre Newcastle – entered by Out of the Square Media, Century Venues and Gavin Patton
Events, Exhibitions and Tours
Building Bridges Emu Projection – entered by Clarence Valley Council
Mulaa Giilang: Wiradjuri stories of the night sky – entered by Orange Regional Museum
Resources and Publications
Storyplace – entered by Museums & Galleries of NSW
Gunyah Goondie + Wurley – entered by Thames & Hudson Australia
SPECIAL CATEGORIES:
Judges' Choice
Bondi Pavilion Restoration and Conservation project – entered by Tonkin Zulaikha Greer Architects
President's Prize
Restoration of the Niagara Cafe, Gundagai – entered by Luke Walton and Kym Fraser
Lifetime Achievement
Heritage Skills
Cathy Donnelly Memorial Award
Highly commended:
Aboriginal Heritage
Leaghur Homestead, Mungo National Park – Willandra Lakes Teaching and Learning Centre – entered by NSW National Parks & Wildlife Service
Transport Access Program – entered by Transport for NSW
Adaptive Re-Use
Former David Jones Building – entered by City Plan Heritage & IRIS Capital
80 Albion – entered by Squillace Architects
Conservation – Built Heritage
Restoration of the Niagara Cafe, Gundagai – entered by Luke Walton and Kym Fraser
Bondi Pavilion Restoration and Conservation project – entered by Tonkin Zulaikha Greer Architects
Hotel Australasia – entered by Core Asset Development (CAD)
Archibald Memorial Fountain – entered by City of Sydney
Conservation – Interiors and Objects
Central Tablelands Collections Facility – entered by Bathurst Regional Council
Stations of the Cross – entered by International Conservation Services (ICS) and St Peter and Paul's Old Cathedral, Goulburn
Conservation – Landscape
Toorale Water Infrastructure Project – entered by Biosis Pty Ltd
Education and Interpretation
History Site Study – Marrickville Metro – entered by Inner West Council – Library
Macquarie Pier Revitalisation and Interpretation Project – entered by Port Authority of NSW
Events, Exhibitions and Tours
SHINE – Shining a Light on our Heritage and Museums – entered by Arts Mid North Coast Inc
Unrealised Sydney exhibition – entered by Museums of History NSW
CAPTIVATE – entered by National Art School
Resources and Publications
CAPTIVATE Stories from the National Art School and Darlinghurst Gaol – entered by National Art School
First Knowledges Series: Astronomy and Plants – entered by Thames & Hudson Australia, National Museum of Australia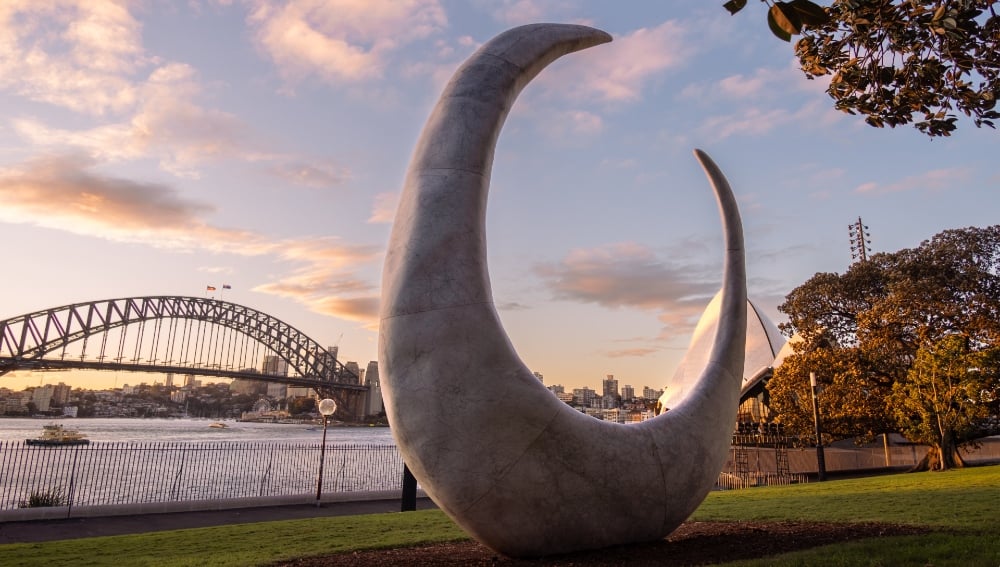 Media contacts:
Susan Darwiche
Double Shot PR – Director
Phone: 0414 706 704
Email: susan@doubleshotpr.com.au
Leah Tasker
Director, Marketing and Communications
National Trust of Australia (NSW)
Phone: 0435 266 924
Email: LTasker@nationaltrust.com.au