2 Nov 2022
We're part of the global fight to tackle biodiversity loss and make our cities cleaner and greener. This year the bushland management team has been out working across Sydney, restoring native bushland in suburbs, golf courses and wetlands. Here are four of their most ambitious projects.
Malabar Wetland
This relatively unknown lake in the eastern suburbs of Sydney is a safe haven for frog and reptile species, but like many wild places in our cities it's constantly threatened by invasive weeds which can harm the ecosystem, soil quality and even change the composition of bushland.
The National Trust has been working with Randwick Council to care for Malabar Wetlands by removing exotic vines that threaten the tree canopy, as well as tackling Lantana and Morning Glory thickets.
Lucy Adjei, National Trust Site Supervisor, says the site has transformed over the past year. "With the weeds now under control, we've been able to focus on bringing back the Indigenous plants that belong in these wetlands. We've planted native shrubs, sedges and grasses to replace the Lantana, while still keeping some dead wood in the area as habitat for the local fauna."
Weed removal and native plant regeneration not only help to improve the quality of soil in the area, it also enhances the site's biodiversity, attracting native birds like kookaburras, red wattlebirds, and even yellow-tailed black cockatoos, which have been spotted feeding on nearby Moonlight Grevilleas. With this virtuous cycle of conservation, growth, and sustainability, Malabar Wetlands is now a thriving wetland in the heart of Sydney.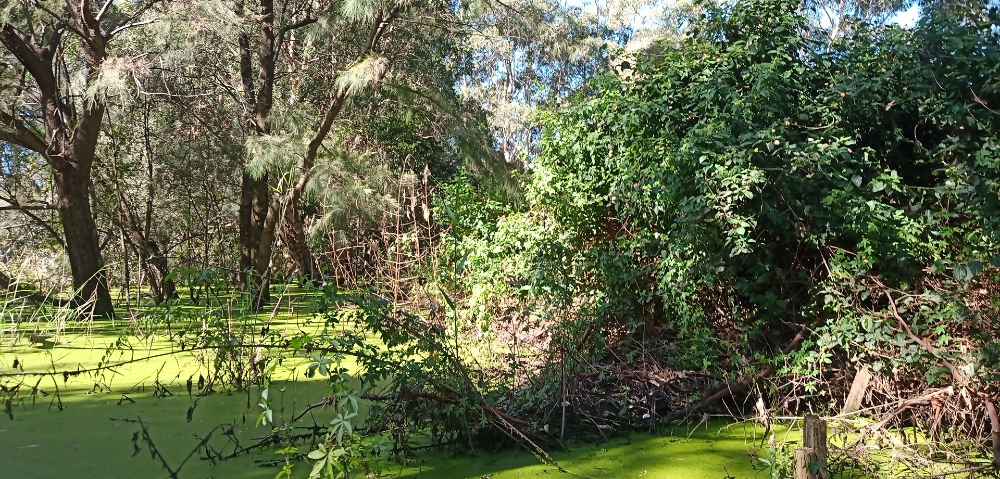 New South Wales Golf Club
Known as one of Australia's most spectacular golf courses, NSW Golf Club is also home to a diverse range of native plants, including the Eastern Suburbs Banksia Scrub.
Eastern Suburbs Banksia Scrub is a critically endangered ecological community that grows in deep, wind formed sand deposits along Sydney's coast. It's thought to have originally covered over 5,000 hectares, however today there's less than 300 hectares remaining – and 16 of those hectares are located at NSW Golf Club.
For the past 20 years, the National Trust has worked with NSW Golf Club to protect this unique native bushland. While weeding is a big part of this, one of the most important practices for encouraging natural regeneration is through ecological burns. National Trust Site Supervisor Justin Polley says they have conducted a number of carefully-managed burns that have proved important to the recovery of vegetation.
"Prior to burning you have overcrowded canopies and woody weeds like Bitou Bush, Lantana, vines – you name it," he said. "The fire burns a lot of the dead wood and also helps to germinate native seedlings in the seed bank. Post burn, with consistent hand-weeding, maintenance, and spot spraying, we've improved those zones dramatically – almost to a level of self-sustainability."
NSW Golf Club is an industry leader in environmental management, and thanks to their commitment and that of the bushland management crew, Sydney's threatened plant community can be preserved into the future.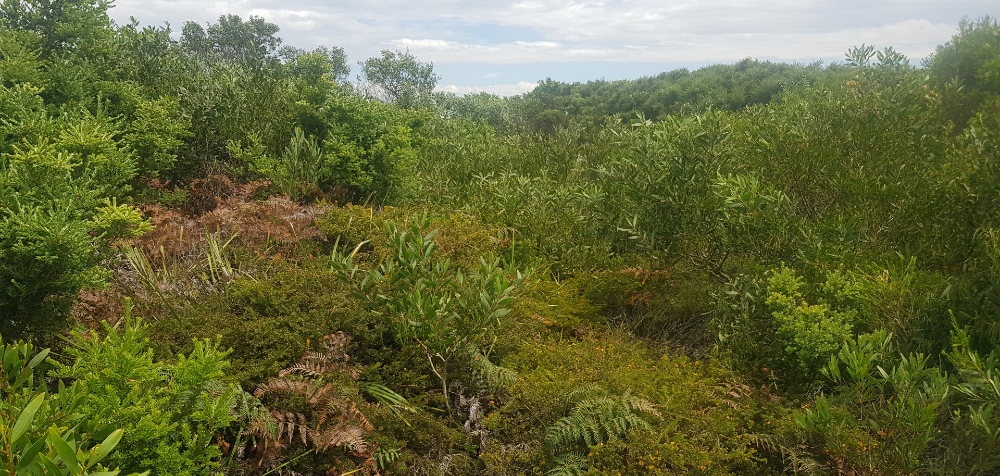 Campsie Remnant  
Out in Sydney's western suburbs, Campsie Remnant is a much smaller patch of bushland hidden within the urban streets of Campsie. Not many people would know it's there, but this green space is an oasis for native flora and fauna.
Remnant bushland is a section of native bush that has escaped clearing and is protected by local councils. In the case of Campsie Remnant, the land has remained in pristine condition due to monthly visits from the National Trust bushland crew, who thin out shrubs, brush cut and weed. Without this work, the area would be consumed by weeds that destroy lower-growing native plants.
Justin says the area has been so well cared for over the last ten years, it's now almost self-sustaining – which is always the end goal. Now the area is populated with a variety of flowering native species, including Sandfly Bush (zieria smithii), Juniper Wattle (acacia ulicifolia) and Native Cranberry (astroloma humifusum).
"You don't find too many spots like this in the city, with such a high diversity of native plants in such a concentrated area," he said.  "It's worth the time caring for a place like this. When spring comes, there are native flowers popping up everywhere and it's just like a wildflower garden. Campsie Remnant is a tremendous gem."

Tamarama Gully  
The leafy ravine behind Sydney's Tamarama Beach has a 30-foot drop and is covered in a diversity of native plants that were once an impenetrable wall of weeds.
All of the native vegetation here was planted by Waverley Council contractors, however with Sydney's onslaught of rain and lush growing conditions, the site is still constantly threatened by weed regrowth. Waverley Council and the National Trust have worked together to safeguard this space through regular weed removal and the replanting of locally indigenous plant species.
The site has often proved challenging to the bushland crew, with high gusts of wind from the sea, and uneven, slippery terrain in the ravine. Human littering is also a constant challenge, but Lucy says the team has seen a noticeable difference in the area since working on it.
"The work has allowed for native vegetation to resume its growth in areas that were being outcompeted, as well as creating new planting zones to speed up the process," she says. "The removal of certain woody weeds has also been beneficial, as it prevents the spread of weeds when they're carried out by our flying friends – the birds."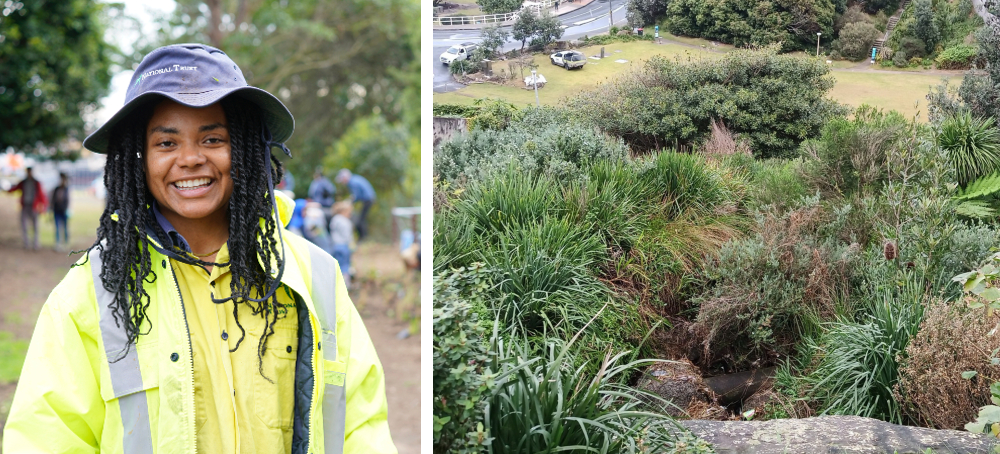 All our profits are reinvested for good
Bushland Management Services profits are reinvested in the National Trust to conserve, protect and promote the natural, cultural and built heritage of New South Wales. Find out more about how BMS is helping protect the environment across Greater Sydney.