30 Jul 2019
By Brian Powyer, National Trust (NSW) President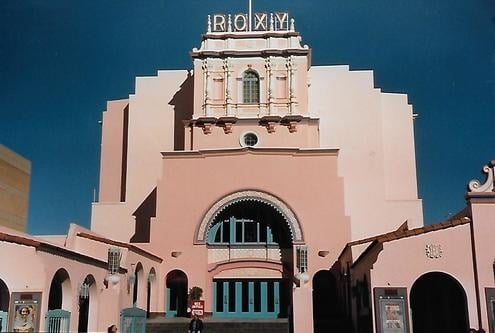 On June 27, the Land and Environment Court ensured the iconic Roxy Theatre would be retained in its current majestic form as a major feature of the Parramatta City Streetscape.
It is the only example of the distinctive Hollywood Spanish-styled theatre remaining in Australia.
The 1950-seat Roxy Theatre opened on February 16, 1930, with Maurice Chevalier in the film Innocents in Paris.
The threatre's architecture is dominated bu an impressive arch and an ornate quasi Spanish Mission-style tower. In 1946 Hoyts purchased the property. Plans to sell it in 1974 met opposition, particularly by the National Trust of Australia, which classified it an important example of a suburban picture palace.
The cinema was reopened by former Prime Minister, Gough Whitlam, as a triplex on August 27, 1976. In July 1996 Village Theatre obtained the Roxy. It closed as a cinema on March 27, 2002 after 72 years.
The building was purchased by new owners who re-opened it in early 2006 as an entertainment venue, which closed in 2015.
In 2018 plans to redevelop the site and demolish the original structure to accommodate a large residential tower were not approved by Parramatta Council and the matter was referred to the Land and Environment Court.
Show your support for the Roxy Theatre to be returned as a live theatre.
(This article was first published in the Parramatta Advertiser)