5 Dec 2018
The National Trust (NSW) property, Golden Vale Homestead in Sutton Forest, has been announced as one of six places of residence for the Prelude Composer in Residence program run by the Bundanon Trust.
The six Australian composers to be awarded Prelude residencies at historic houses were announced today by the Bundanon Trust.
Prelude is a national initiative developed by the Bundanon Trust to provide time and space for Australian composers to create their worka by offering long-term residencies in historic houses around Australia. The initiative is a collaboration between the Peggy Glanville-Hicks Composers' House, the National Trust of Australia in New South Wales, Western Australia and South Australia, the Australian Council for the Arts, APRA AMCOS, Arts South Australia, the Helpmann Academy and Bundanon Trust.
The 2019 composers are Sarah Blasko, Tim Dargaville, William Gardiner, Chris McNulty, Thomas Meadowcroft and Ngalire. Golden Vale Homestead will provide residence for Timothy Dargaville and Thomas Meadowcroft in 2019.
Prelude Composer in Residence – Timothy Dargaville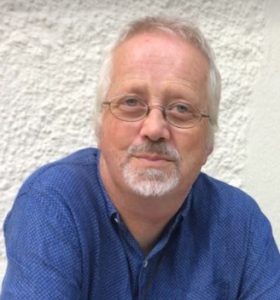 Tim Dargaville's creative work has been recognised as a distinctive synthesis drawing from diverse traditions, grounded in intercultural exploration that engages with the poetry of the ordinary. His music has received prestigious awards, including the Albert Maggs Award and the Jean Bogan Prize, and has been acclaimed both internationally and in Australia with performances at major events including the Warsaw Autumn Festival (Poland), the Melbourne Festival, the Sydney Festival, the East-West Music and Dance Encounter (India), the Wigmore Hall Masters Series (London) and the Rotterdam Bach Festival (the Netherlands).
"I'm delighted to receive a Prelude Composer Residency for next year. This is a great opportunity to develop the next stages of two long term creative projects: "The Book of Memory and Forgetting" and "Walking with Hafez". I'm also hoping to explore new possibilities through connecting to music communities both in the evocative landscape of Sutton Forest in the Southern Highlands and also at the Sydney Conservatorium. I'm looking forward to this wonderfully nourishing experience and to finding out what will eventuate." – Timothy Dargaville