28 Nov 2022
On 26 November 2022 the National Trust's Annual General Meeting (AGM) was held at the S.H. Ervin Gallery and the 2023 Board of Directors were elected by National Trust (NSW) members.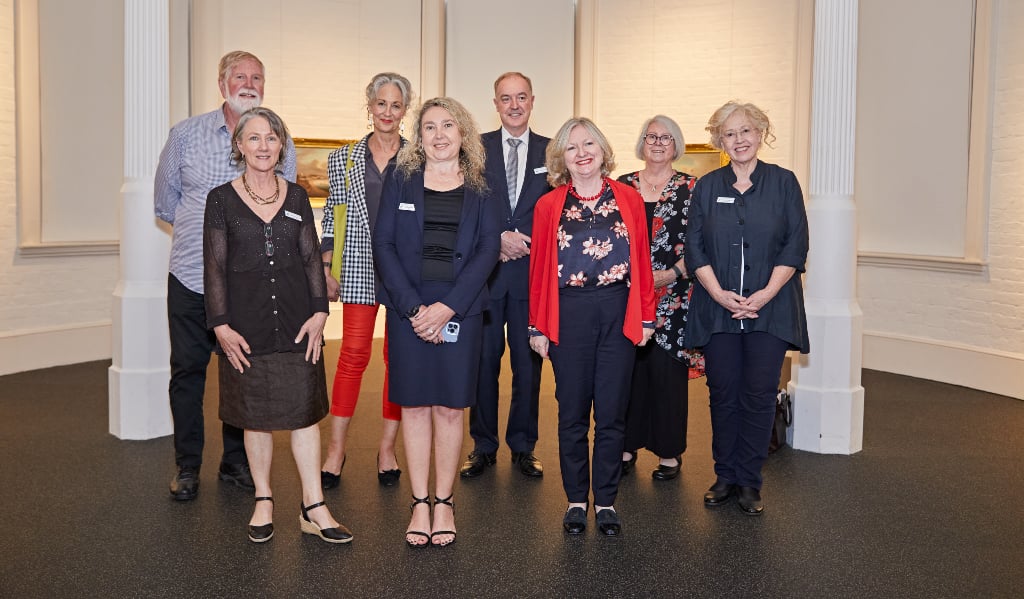 Thank you to all those who joined us on the day and to all members who voted in the election of the Board of Directors.
The Annual General Meeting provides members with the opportunity to hear the President's report from the last 12 months and engage with the Board of Directors.
Recipients of the National Trust Honours Awards were also announced at the Annual General Meeting, with attendees celebrating the outstanding contribution from our volunteers, including two Honorary Life Members, Elizabeth Nock from our Women's Committee, and Eric Savage from  Harper's Mansion.
The Annual General Meeting also provided the opportunity to see the Prized Possessions exhibit, on display in the S.H. Ervin Gallery, which showcased prized artworks and objects from across the National Trust collection. Guest speakers Julian Bickersteth, CEO, International Conservation Services and Rebecca Pinchin, Collections Manager at the National Trust, shared the incredible story behind the discovery and restoration of a 17th century Dutch Master painting, Still Life, on display for attendees to view.
In accordance with the National Trust of Australia (New South Wales) Act 1990, our members are invited to elect six Board Directors annually and all Board Members then elect our office bearers. This year a special thank you went to outgoing board members who did not re-stand: President and former Treasure, Mr Neil Wykes OAM;  Mr John Richardson; and Mr Ian Stephenson. The National Trust is grateful for their dedication, commitment and guidance, and we look forward to working with each as they continue their involvement in different capacities with the National Trust.
The Board of Directors for 2023 is as follows:
Ms Kathryn Pitkin AM (President)
Ms Lisa Newell (Deputy President)
Mr David Pratt (Treasurer)
Mr David Collingridge (continuing)
Dr Elizabeth Farrelly (re-elected)
Ms Susan Hunt (re-elected)
Ms Fenella Kernebone (re-elected)
Dr Clive Lucas OBE (continuing)
Ms Caroline Mackaness (continuing)
Ms Debbie Mills, CEO (continuing)
Mr William Oates (elected)
Mr Bruce Pettman (elected)
Ms Kylie Winkworth (continuing)
Read more about each Board member here.