29 Nov 2021
On 27 November 2021 we held the National Trust's Annual General Meeting (AGM) at the S.H. Ervin Gallery and announced our Board of Directors for 2022, as elected by National Trust (NSW) members.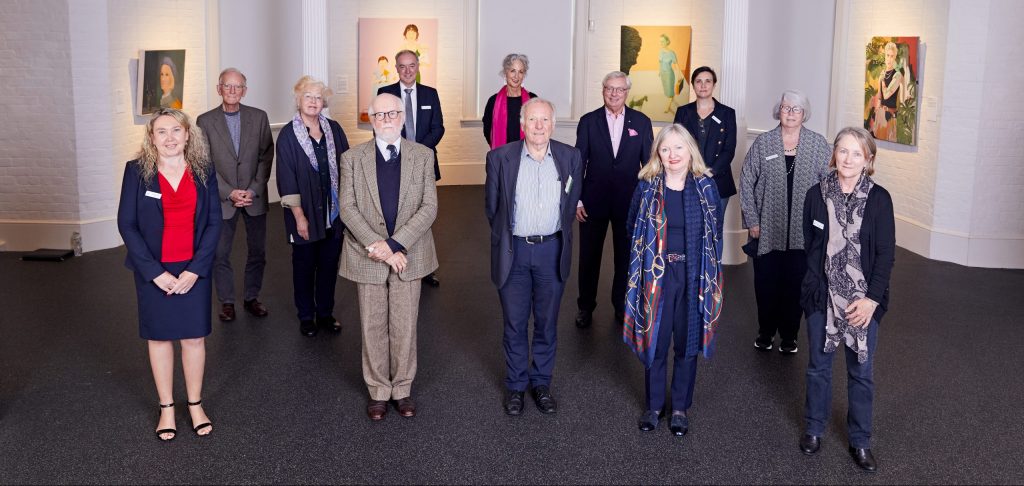 Thank you to all those who joined us on the day and to all members who voted in the election of the Board of Directors.
The Annual General Meeting provides members with the opportunity to hear the President's report from the last 12 months and engage with the Board of Directors.
Recipients of the National Trust Honours Awards were also announced and attendees celebrated the outstanding contribution from our volunteers, including two Honorary Life Members, Carol Edds from our Hawkesbury Branch and Brian Powyer (Posthumously), former National Trust President.
The AGM also provided the opportunity to see the 'No Time To Spare Photographic Exhibit' on display in the Annie Wyatt Room at the National Trust Centre. Now on show until 31 March 2022.
In accordance with the National Trust of Australia (New South Wales) Act 1990, our members are invited to elect six Board Directors annually and all Board Members then elect our office bearers.
The Board of Directors for 2022 is as follows:
David Collingridge (newly elected)
Elizabeth Farrelly (continuing)
Susan Hunt (continuing)
Fenella Kernebone (continuing)
Clive Lucas OBE (re-elected)
Caroline Mackaness (re-elected)
Debbie Mills – CEO (continuing)
Kathryn Pitkin AM (re-elected)
David Pratt (re-elected)
John Richardson (continuing)
Ian Stephenson (continuing)
Kylie Winkworth (newly elected)
Neil Wykes OAM (continuing)
The Board of Directors will elect its President, Deputy President and Treasurer in early December 2021.