National Trust Heritage Awards – Categories
Project Awards
Nine categories will cover the full spectrum of heritage, with projects demonstrating excellence in the conservation, protection, and interpretation of Aboriginal, built, natural and cultural heritage considered.
Projects and initiatives of both large and small scale have historically won National Trust Heritage Awards. Small community projects involving three people to multimillion dollar projects have got the gong in years gone by. Previous entries include extensive transformations or restorations of historic buildings, impactful events and exhibitions, public art installations that tell the story of heritage in place, and many more. See who took home the trophies in 2023.
The National Trust's independent Judging Committee, chaired by Matthew Devine, will consider all projects on merit.
Eligibility:
To be eligible for entry, projects must have been completed (or will be completed) between 31 March 2023 and 1 March 2024.
Categories:
| | |
| --- | --- |
| Aboriginal | For projects that seek to promote understanding, appreciation, conservation and/or awareness of Aboriginal heritage. |
| Architecture | For projects which are sympathetic to the heritage significance of a place or complement and utilise existing built heritage, including adaptive reuse or new work in historic contexts. |
| Advocacy | To recognise the commitment of a community group and/or individual who have pursued the protection and conservation of key heritage places, items or objects. |
| Built Conservation | For projects that relate to conservation of our built heritage including capital works and repair. Such projects may include buildings, structures or sites. |
| Interiors and Objects | For projects that relate to the conservation of historic interiors and objects. Movable heritage and collections may be included. |
| Landscape | For projects that relate to the conservation and care of our landscape heritage. This may include natural, urban and cultural landscapes. |
| Education and Interpretation | For projects that serve to educate about or interpret our heritage in an engaging way. This may include curriculum-based educational projects and resources, and specific interpretation projects relating to a place or item. |
| Events, Exhibitions and Tours | For events, exhibitions and tours which emphasise and promote education, interpretation and community engagement in heritage. |
| Resources and Publications | For any public facing resource or publication that promotes the conservation of our heritage. This may include books, research, websites, archaeological resources, heritage guidelines, fact sheets, field guides and heritage studies, both in print and online. |
Entry fees:
A project can be entered separately in multiple categories. The entry fee per category entry is $85 for an individual, community group or charity, and $220 for a business or government organisation.
Individual Awards
Three peer-nominated categories will be recognised in 2024.
There is no fee involved in nominating for individual categories.
Related content section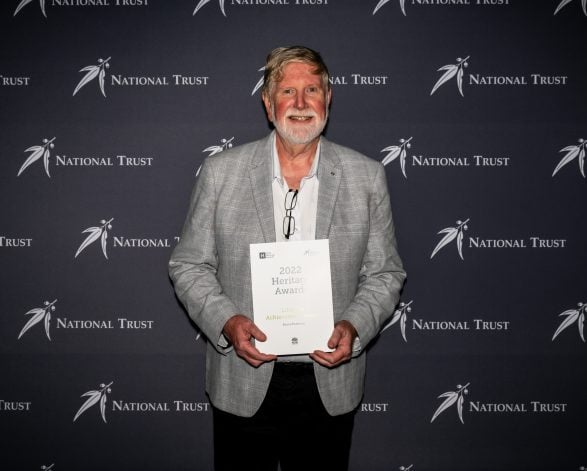 For an individual who has dedicated their career to the conservation, care, promotion and protection of New South Wales' heritage.
Nominate now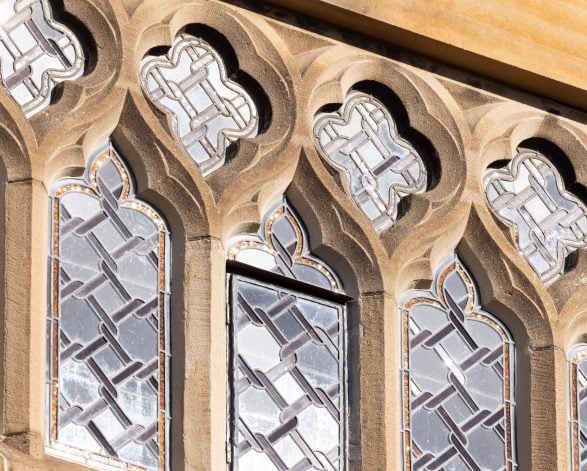 For an individual who has demonstrated the long-term application of craft skills that have been key in heritage conservation.
Nominate now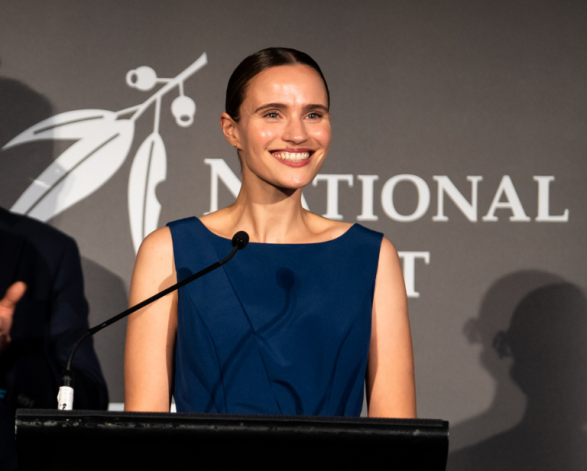 NEW! For individuals aged 30 years and under who have demonstrated an outstanding commitment to heritage excellence.
Nominate now
Enquiries
Enquiries
awards@nationaltrust.com.au
02 9258 0142
Contact
Sitewide contact form