Discover the new project that is recording the significant voices of heritage conservation in NSW.  
The National Trust (NSW) oral history project aims to capture the stories of Australians who are involved in the politics of heritage conservation, are a significant custodian of a site, knowledge or event, or have a long history with the National Trust. Each of these oral histories delve into a person's life story, and are recorded as a long-form interview with few set questions. If you would like to use these recordings, please contact the National Trust archives.
Explore the project
Meg Stewart 
Meg is a renowned Australian author, whose parents (artists Douglas Stewart and Margaret Coen) had a long association with Norman Lindsay Gallery in Springwood. Meg's works include Autobiography of my Mother, the Dream Life of Harry Moon, Creative Friends and Far from a still life: Margaret Olley. Find out more.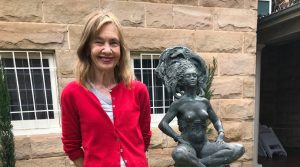 Judith Birmingham
Judith was the founder of archaeology in Australia, starting the first course at Sydney Uni. Long time chair of the National Trust's Industrial Archaeology Committee, and one of the founders of the Burra Charter and ICOMOS.  In 2023, Judith spoke to the National Trust from her home near Lismore. Find out more.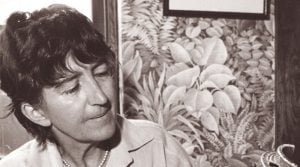 Reg Mombassa
Artist and musician known for his iconic work at Mambo and for bands Mental as Anything and Dog Trumpet. Interviewed at Lindesay House, Reg reflects on his life, heritage (including the battles to save Glebe and Millers Point) and landscape. Find out more.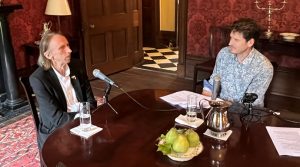 Clive Lucas
Dr Clive Lucas is a restoration architect who was previously National Trust of Australia (NSW) President. He was a founding partner of the firm Clive Lucas, Stapleton & Partners – Architects and Heritage Consultants, now known as Lucas Stapleton Johnson, which specialises in the field of architectural restoration. He is a current Board Member and member of the Trust's Properties Committee; previously Vice-President of the Trust and Founder, former Chairman and Trustee of the Historic Houses Trust of NSW (now Sydney Living Museums). Restoration Architect – Clive Lucas, Stapleton & Partners, Sydney. Member of the National Trust of Australia (NSW) since 1961. Find out more.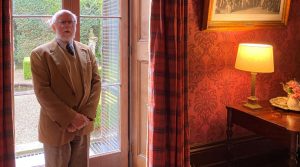 Peter Kingston
Celebrated painter of Sydney Harbour, Peter Kinston was instrumental in efforts to save Luna Park, along with his friend and fellow artist Martin Sharp. Peter Kingston passed away in 2022 a few months after this last interview. Find out more.
About the project
The National Trust would like to thank the participants of the oral history project for sharing their stories. Where possible the National Trust aims to release the oral history interviews in long-form and edit into a condensed version of sound bites. Any use of the material can only be done with the approval of the interviewee. Please contact the National Trust archives for more information about the project and how content can be used by the public.