A rare opportunity to visit Hobartville Estate, one of Hawkesbury City's State listed iconic sites, seldom opened to the public.
This tour is now sold out.
Discover Hobartville Estate – a substantially intact early colonial homestead group, featuring one of the finest pre-1830 houses in the country; extremely rare for its intact setting, landscape features and outbuildings of various ages, and seldom opened for public viewing.
Take this rare opportunity to join a guided tour through some ground floor rooms of the grand house, the cellar, and even a spectacularly popular 8 seater dunny, before learning about the adjacent cottage and the conservation works undertaken after the entire roof blew off during a 2002 storm.
After your tour, enjoy a picnic lunch (BYO) in the grounds of Hobartville whilst overlooking the spectacular views of the Richmond Lowlands. After lunch you will tour the coach house, early cottages and timber barns for a taste of days gone by in the Hawkesbury.
Proudly presented by the Hawkesbury Branch National Trust of Australia (NSW).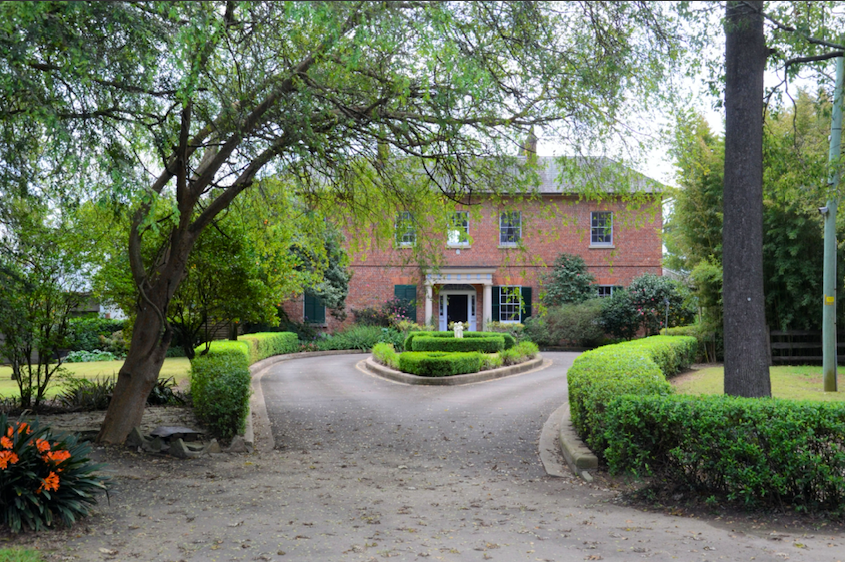 Image: Hobartville, Richmond NSW. Copyright: Graham Edds & Associates
Event details
Tour runs 11am – 3pm on Sunday 26 March 2023.
Note: Entry gate will be opened for private access between 11am and 11.15am only.
How to book your tickets
This event is sold out. Email us to add your name to the waiting list.
Enquiries
Contact Carol Edds – nt.hawkesbury@gmail.com
Get involved with the National Trust (NSW)
Become a member and enjoy many benefits including access to special heritage places in Australia and in over 60 countries. Subscribe to our eNews for the latest heritage news, special offers and events.