Our event calendar is now live!
The Australian Heritage Festival is just 6 weeks away and now you can start searching for events taking place near you.
National Trusts around the country connect the nation in a celebration of our heritage with the annual Australian Heritage Festival. This national program of events has become the country's largest festival that celebrates natural and cultural heritage.
Running in Western Australia from Monday 10 April to Sunday 14 May, the 2023 theme is Shared stories.
This theme invites event organisers to help us reveal Australia's layered history by sharing stories of our natural, cultural and Indigenous heritage, and encourages the community to build deeper connections by sharing their own rich and diverse stories along the way.
Browse the online event calendar
Contact
If you have any questions or feedback please call (08) 9321 6088 or email our Heritage Festival team.
Thank you to our supporters
The Australian Heritage Festival is delivered in Western Australia with the support of Lotterywest.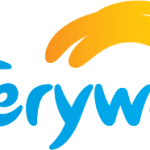 Feature image: Old Blythewood, Pinjarra