Western Australia
Register now to share your stories in the 2023 Australian Heritage Festival.
National Trusts around the country connect the nation in a celebration of our heritage with the annual Australian Heritage Festival. This national program of events has become the country's largest festival that celebrates natural and cultural heritage.
Registrations are open!
Organisations can now register their events for the 2023 Australian Heritage Festival.
Running in Western Australia from Monday 10 April to Sunday 14 May, the 2023 theme is Shared stories.
This theme invites event organisers to help us reveal Australia's layered history by sharing stories of our natural, cultural and Indigenous heritage, and encourages the community to build deeper connections by sharing their own rich and diverse stories along the way.
Who can take part?
No matter where you are in Western Australia, if you have an event that commemorates Australia's natural, cultural or Aboriginal heritage, we would love for you to take part in the Festival.
These five weeks are your opportunity to promote your tours, talks, exhibits, performances and virtual events. Most importantly, it's a chance to have fun bringing heritage to life.
All event details will be displayed on our online Australian Heritage Festival calendar. Register your event by 31 January 2023, and we'll also reserve your spot in the print brochure!
Once you've registered, you'll start receiving marketing support and Festival updates directly. Information and guides are available to help organisers prepare and market their events.
Key dates in WA
8 December 2022: Event registrations open.
31 January 2023: Registrations close for inclusion in the print brochure. Registrations after this time will appear in the online Festival event calendar only. Advertising bookings for the print program also close.
February 2023: The online Festival event calendar goes live.
March 2023: Printed program distributed around the state and delivered to event holders.
3 April 2023: Final registration of events closes at midnight.
Monday 10 April 2023: Australian Heritage Festival starts.
Sunday 14 May 2023: Australian Heritage Festival ends.
Perth events
The City of Perth will host Boorloo Heritage Festival for the month of April 2023. Event holders are welcome to register their event in both the Boorloo Heritage Festival and the Australian Heritage Festival – and receive twice the amount of promotion and support! Prepare for a supercharged celebration of heritage across April in Perth.
Contact
If you have any questions or feedback please call (08) 9321 6088 or email our Heritage Festival team.
Thank you to our supporters
The Australian Heritage Festival is delivered in Western Australia with the support of Lotterywest.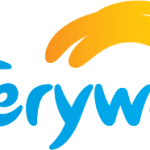 Feature images: Old Blythewood, Pinjarra and Ellensbrook at Mokidup, Yebble, Margaret River. 
2022 Western Australian Heritage Festival
Across 2022 the National Trust of Western Australia celebrated our state's heritage with events, exhibitions and more. Learn more about the 2022 Western Australian Heritage Festival, supported by Lotterywest.