20 Dec 2022
The Federal Government is seeking comment on the construction of a five-storey car park to support the National Security Office Precinct in Parkes. The project, to be built next to the John Gorton Building, will provide 1153 car spaces and include a childcare centre with capacity for 170 children on the ground level.
There are many potential heritage impacts of this project, which are described in the Heritage Assessment report (Attachment 2 to the referral, go to Decision Notices and then the Project Documents attached to the Invitation for Public Comment on Referral from the project link below).
We encourage interested Canberrans to comment on the proposed development.  The National Trust will be lodging a submission supporting the findings of the heritage report and asking for the project to be reconsidered.
The EPBC referral summary is here:
https://epbcpublicportal.awe.gov.au/all-referrals/project-referral-summary/?id=e75fde54-065c-ed11-9562-00224818a1ee
Further further inquiries please contact Gary Kent, President, National Trust (ACT)  0419 854 211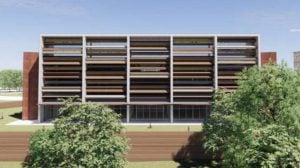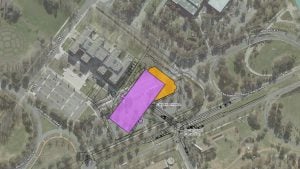 Building design showing northern frontage               Building footprint in pink, open space for childcare centre in orange
(Images: Canberra Times)