22 Feb 2023
Planning a trip interstate? A National Trust (NSW) membership gives you free or discounted access to over 100 amazing National Trust properties, museums, galleries and gardens. We've picked some highlights to add to your next trip.
Whether you like grand gardens steeped in history or old gaols with spooky pasts, the National Trust has lots of unique places to explore in every state. Just show your membership card for free or discounted entry, and please check locations ahead of time for admission details and opening hours.
Victoria
Rippon Lea Estate
Just nine kilometres from Melbourne's city centre is the beautiful Rippon Lea Estate, one of the finest examples of an original suburban estate in Australia. The large 19th century mansion is surrounded by seven hectares of Victorian pleasure gardens, including a fernery, lake, waterfall, grotto and orchard. Rippon Lea Estate is an easy and fun day out that's also perfect for families. Set up a picnic in the garden, explore the house's history, and stop into the tea room for a takeaway snack. Read more.
Como House & Garden
Built in 1847, Como House & Garden is an intriguing mix of Australian Regency and classic Italianate architecture located in the heart of South Yarra. The estate offers a rare glimpse into the glamorous lifestyle of former owners, the Armytage family, who lived there for nearly a century. Book a house tour and take a peek through the beautifully-preserved house, which is still furnished with Armytage family heirlooms and even the servants' areas, kitchen and laundry have been preserved. Read more.
Old Melbourne Gaol
Step back in time at Old Melbourne Gaol, the city's most feared destination since 1845. Shrouded in secrets, the Gaol has been home to some of history's most notorious criminals, from Ned Kelly to Squizzy Taylor. You can wander the cells, take a day or night tour, and there are even activities for the kids throughout the school holidays. A great chance to explore the infamous City Watch House and take an atmospheric journey into Melbourne's dark past.  Read more.
Discover more National Trust places in Victoria.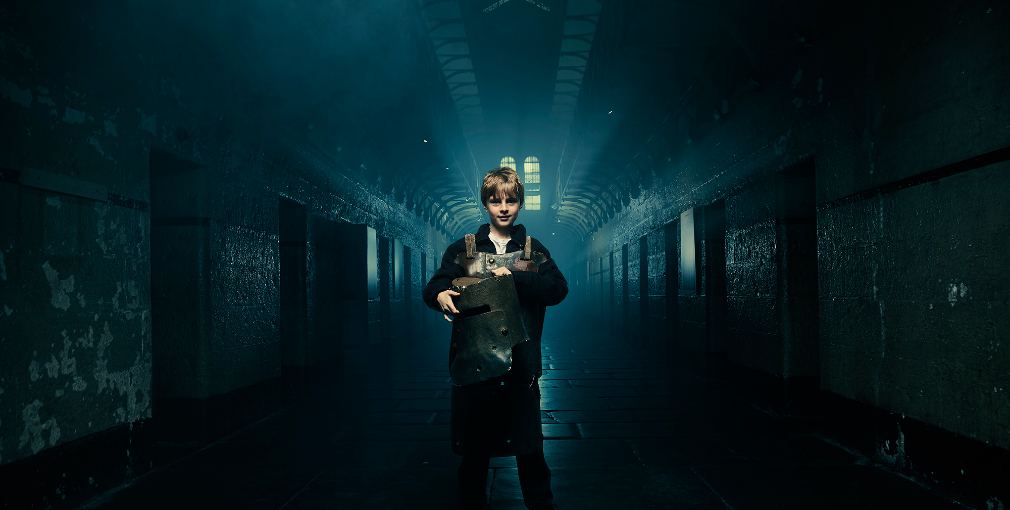 Queensland
Hou Wang Temple
A bit more off the beaten track is heritage-listed Hou Wang Temple, located in tropical Far North Queensland. This rare 1903 timber and tin Chinese temple was donated to the National Trust (Queensland) in 1979, and has since undergone meticulous conservation of its unique, historical integrity. Not to be missed if you're exploring North Queensland. Read more. 
Zara Clark Museum – Charters Towers
If you're soaking up the gold mining history of Charters Towers, use your National Trust membership for free access to the Zara Clark Museum, which has an impressive collection of photographs, machinery and stories of this quaint regional town. Sure to intrigue everyone from history buffs to young children. Read more.
Currumbin Wildlife Sanctuary
This Queensland treasure has been conserving native wildlife and nurturing local indigenous heritage for over 75 years. National Trust membership will get you free access to the sanctuary, where you'll see all sorts of native Australian animals from koalas to reptiles, and even some overseas stars including the elusive bushy-tailed Red Panda. The Sanctuary is also steps from the beach for a fun-packed Queensland day out. Read more.
Discover more National Trust places in Queensland.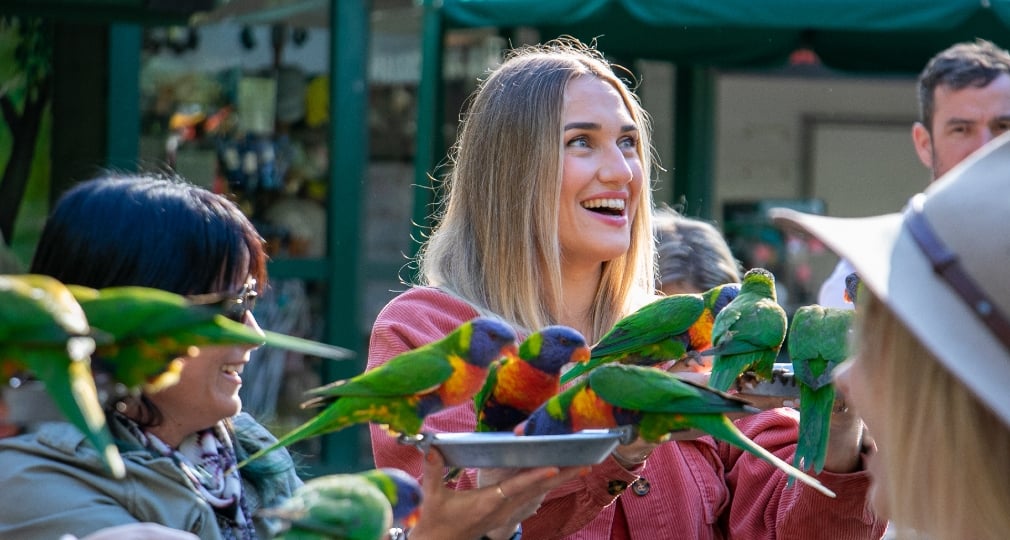 Western Australia
Woodbridge
Arriving at the peaceful riverside setting of Woodbridge, it's hard to believe you're still in Western Australia's capital city. Sitting on the banks of the Derbal Yerrigan (Swan River), this grand 19th century house can offer a whole day of exploration. Immerse yourself in the historic rooms, walk through the grounds to admire the towering jarrahs, and take a moment to soak in the views of the Derbarl Yerrigan and the neighbouring rows of Verdelho grape vines in one of WA's premier wine producing regions. Read more.
Strawberry Hill at Barmup
If you're in Albany and the Great Southern region, make the most of your National Trust membership with a free visit to Strawberry Hill at Barmup, one of the state's first farms, located in Menang Country. A visit to Strawberry Hill at Barmup is a great way to soak up the stories of the area, with an award-winning Visitor Hub, a 1836 house to explore, and self-guided tours of the beautiful grounds. Read more.
Discover more National Trust places in WA.

Tasmania
Runnymede
Just eight minutes drive from central Hobart is Runnymede, a beautifully preserved 1840 whaling captain's house and gardens. Named after owner Captain Charles Bayley's favourite ship, Runnymede now promotes marine conservation and has a rich collection of maritime artifacts that belonged to the Captain. Take a tour of the house and enjoy the beautiful gardens while you're there. Read more.
Old Umbrella Shop
The name says it all! This quirky, charming umbrella shop in Launceston is one of the last surviving retail experiences of the early 1900's. It was operated by three generations of the Shott family who made and repaired umbrellas, and were renowned for their hand-crafted souvenirs made on the premises from native timbers. Today you can still buy an umbrella at the Old Umbrella Shop, as well as National Trust and Tasmanian-made products. Read more.
Discover more National Trust places in Tasmania.

Use your membership around Australia
There is a National Trust in every state of Australia, representing a huge collection of historic houses, gardens and galleries. If you're a National Trust (NSW) member, just bring your membership card with you on your travels and you can drop into many of our destinations for free or discounted access. Explore the complete list of National Trust locations across Australia here.
Use your membership overseas
The National Trust (NSW) is part of a network of over 80 heritage organisations around the world, which are represented by the International National Trusts Organisation (INTO). Thanks to this worldwide heritage network, you can use your Australian membership to get free or discounted access to over 1,000 places in many countries, from England and Scotland, to Canada and the Cayman Islands. Find out more.
Not a National Trust (NSW) member?
Become a National Trust member today and experience more across Australia and around the world. Find out more.