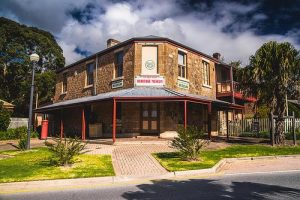 Explore twelve rooms in the building, four display pavilions, blacksmith, police cell, laundry and the charming garden.
Discover unique hand-made gifts in our stocked shop.
Surrounded in a beautiful garden setting take time to wander and explore. The gardens are dog friendly, so please bring them along. They must be kept on a leash, controlled and cleaned up after.
Sausage sizzle is available.