1 May 2023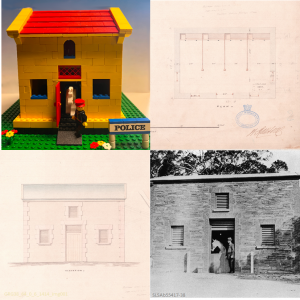 Over the last four years, The National Trust of South Australia, working alongside the State Records of South Australia and other government agencies, has unearthed the original plans of many of the Trust's buildings, from stables to police stations, post offices and houses.
We're now able to make this amazing resource available to the public.  To celebrate this, we're challenging model makers, digital builders and 3D printing enthusiasts to use these plans to make their own creations as part of the Australian Heritage Festival.  We hope you'll share the end result with us.
No matter your preferred medium – whether that's Lego, Minecraft, Tinkercad or balsawood, we'd love to see you take the original plan and bring it to life, creating something new from it. 
If you want inspiration or need help to narrow down the selection, why not visit our places: https://www.nationaltrust.org.au/places-sa/"
Where will SA's heritage take you as part of the Australian Heritage Festival?