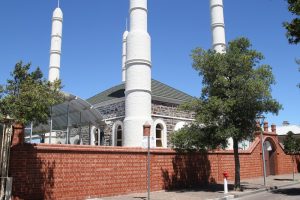 During the 19th Century, the southwestern part of Adelaide embodied a bustling working-class enclave. Predominantly residential, the area was also home to crucial trades like blacksmith shops that flourished. This locale accommodated pubs, social clubs catering to men, and diverse of worship, reflecting its multicultural composition.
Embark on this trail to gain valuable insights into the living conditions of the 19th Century southwest community. Trace the efforts of benevolent associations that emerged in the region to provide support to the local populace. Explore the tapestry of social organisations and clubs that people were part of, along with the evolution of public schools aimed at enhancing the quality of life for the area's children.
Please note these walking tours may include uneven ground. Sensible footwear and appropriate weather clothing are recommended.
Duration:
Approx. 90-minutes
Starting Point:
Meet in Whitmore Square, Adelaide, opposite St Luke's Anglican Church
Cancellation & Refund Policy:
Full refund (minus booking fee) up to 7 days before the event date.
Half refund (minus booking fee) up to 48 hours before the event date.
No refund issued 48 hours before the event date.
Should the tour be cancelled/reschedule by the organisation, a choice of refund or a new date will be offered.