My garden is my most beautiful masterpiece – Claude Monet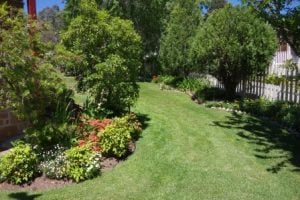 Plants for sale, live music, variety of stalls, sausage sizzle, scones – jam and cream + more!
A unique event – come visit!
Meet local artists creating art in the garden.
Enjoy the creativity from the Banksia Park International High School students' art group.
Discover quirky art installations in the Museums own backyard.
Our garden is dog friendly, so please bring them down for the day as well. They will need to be on a lead, controlled and cleaned up after.
Explore 12 rooms within the building, four display pavilions, blacksmith, police cell, and laundry all in a charming garden setting.