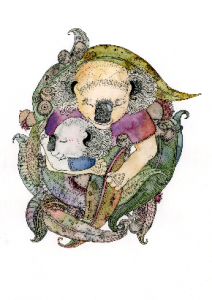 Welcome to Spring! The camellias our out at Stangate House and the weather is fine. Grab your family and head to the hills for a lovely day filled with art!
Join local artist Zinia King for a morning in the garden as she guides you through some fun family friendly drawing/painting exercises inspired by the natural environment. Water-colouring sheets available for those feeling daunted by blank paper and simply fancy a play with paint.
After the two hour workshop why not spend have your lunch on the lawns. Bring along all that you need for a picnic and spend a leisurely afternoon in our tranquil garden setting.
Presented by Zinia King
@ziniaking
www.ziniaking.com
THURSDAY 30 SEPTEMBER
The day:
10am – 1pm – overall day
10am – 12:00pm – workshop
12 – 1pm – BYO picnic
Cost
$25 Adult
$20 NT Member
$15 Child 6 – 14 of age
Location
Stangate House & Garden
3 Edgeware Road, Stangate, SA 5154