Event details
Join us for the launch of the "hands that shape the bannisters" exhibition at Penghana on the 5th of October 2023.
The exhibition recognises the contributions of the Mt Lyell Mine Company General Managers and their families to Penghana and to Queenstown and its community.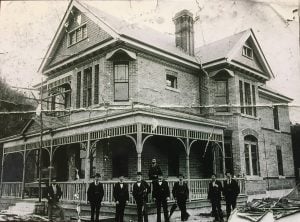 The exhibition will show the evolution of the house over the past 125 years and capture the faces of many who called Penghana home.
Get involved with the National Trust Tasmania
Become a member and enjoy many benefits including access to special heritage places in Australia and in over 60 countries.
Or if you'd like to get your hands really dirty – why not Volunteer?