5 Oct 2022
With warmer weather finally here, our places are humming with spring activities. Take in some spring colour, have a photo-perfect picnic, get stuck into one of our outdoor workshops, and more! Be sure to check opening days and hours at the links.
Blooming lovely flowers
Now is the time to see tulips, peonies and azaleas in all their glory, plus heritage rose season is just around the corner. Here are our spring flower highlights:
Over 2,000 tulip bulbs have been planted in the famous tulips beds at Everglades House & Gardens, and they're already putting on a spectacular show. This Art-Deco garden also boasts a terrace of purple lilacs, weeping Japanese cherry blossom trees, and swathes of azaleas. Amazingly, many of the flowers at Everglades House & Gardens are the same varieties that would have grown in the original garden in the 1930s and 40s.
If you're near Armidale, Saumarez Homestead has reopened for spring and the garden is full of cottage flowers and wisteria. Rose lovers are in for a treat in early summer, when Saumarez Homestead's 600 heritage roses literally burst into life, making a fantastic contrast against the big New England skies.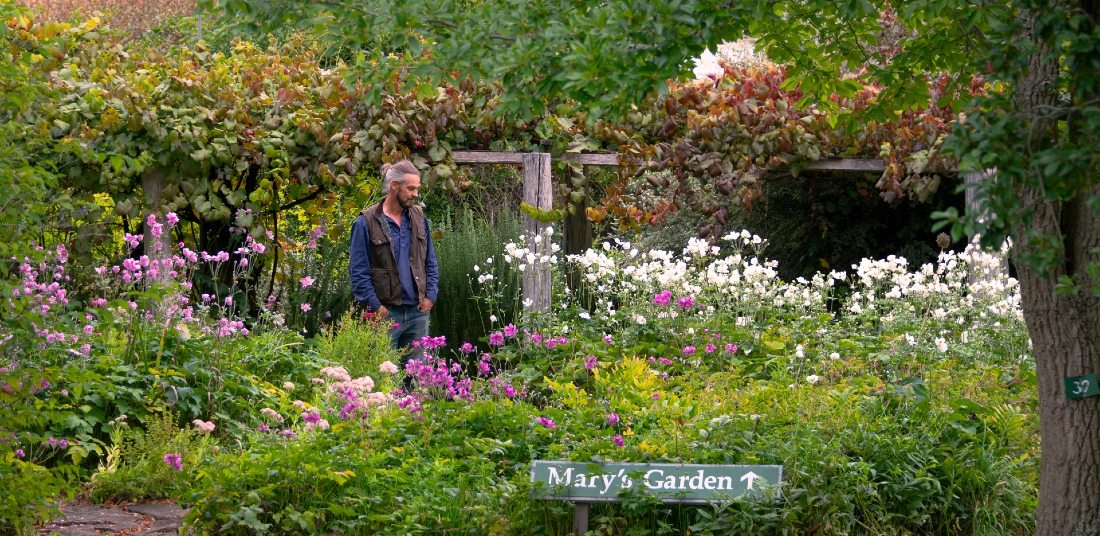 The heritage rose garden at Grossmann and Brough Houses in Maitland will be in full bloom, just in time for the old-style Church Street Spring Fair on Saturday 15 October from 10am – 4pm. There'll be produce and garden stalls, vintage clothing for sale, and a marmalade competition. On the Friday night before, book in for a special evening of music and seasonal food matched with locally distilled aperitifs and digestifs.
Head to Goulburn for the Riversdale Garden Party on 6 November. This 19th century homestead stands within its original paddocks and outbuildings, and spring brings a pretty show of iris and roses in the surrounding gardens. The Garden Party is perfect for families – there'll be a sausage sizzle, stalls, cakes and don't miss the special reading of "The Kitten Tree", a story of fun and adventure at Riversdale.
Seeing a garden by twilight is a whole new way to experience nature, and for one day in November you can enjoy Retford Park at golden hour. Their Spring Twilight Tour happens on 5 November, from 5pm — 7:30pm, and includes an exclusive after-hours guided garden tour, plus drinks and canapes at sunset. This iconic garden is packed with peonies, rhododendrons, azaleas and is even home to a resident Satin Bowerbird.

Outdoor performances
Gather friends and family and head along to these top spring performances, playing in beautiful historic gardens this spring:
The Adventures of Snugglepot and Cuddlepie is coming to Retford Park on 9 and 10 October in a funny and enchanting outdoor production that will introduce kids to the wonderful world of May Gibbs, all in the magical surrounds of the Retford Park gardens.
If rock and pop music is more your thing, Norman Lindsay Gallery is hosting The Spectacles – a little bit of Rock, Pop and Soul on 19-November from 6-9pm. Local band The Spectacles will entertain with a fun repertoire of rock, pop and soul faves in the beautiful grounds of Norman Lindsay Gallery.
Soak up an afternoon and evening of music, craft beer, kids activities, food, art and local stalls, at Under Western Skies – a music festival hosted at historic Dundullimal Homestead and all set under the beautiful western skies. 26 November, 2pm – 9:30pm.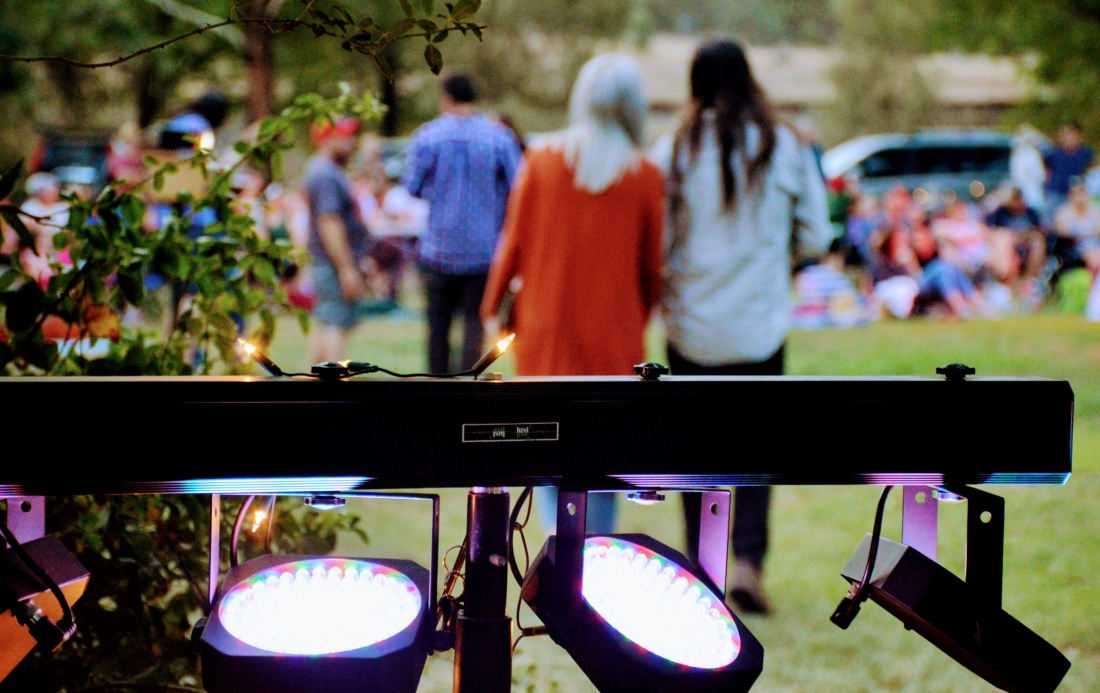 Nature-inspired workshops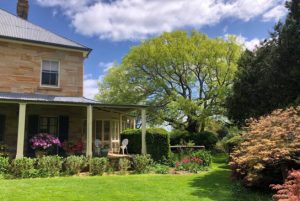 Learn a new skill in the beauty of a heritage property, with one of these unique workshops coming up in October and November:
Follow in a florist's footsteps and learn how to make a gorgeous corsage from flowers in the garden at historic Golden Vale. Golden Vale is a real gem of the Southern Highlands and rarely open to visitors. Don't miss this chance for an exclusive tour of the garden, corsage workshop, plus lunch in an idyllic setting. Uncovering the Secrets of the Golden Vale Garden: Corsage for Beginners is on 28 October and runs from 10am to 1pm
Parramatta Park is a green oasis in Sydney's west, and on 19 November you can set up your easel in the park and learn how to paint under the guidance of local artists. Art in the Park – Paint The House will take you through the stages of how to paint a building, using Old Government House as the subject. Runs from 10am – 2pm.
Making a home for native bees is a great way to start increasing biodiversity in your backyard, and self-professed 'Mad Bee Lady' (Sylvia Cornwell) is leading a Native Bee Workshop at Retford Park on 18 November where you can learn how to make your garden more bee friendly. Includes morning tea and a guided tour of Retford Park's beautiful gardens.
Family days out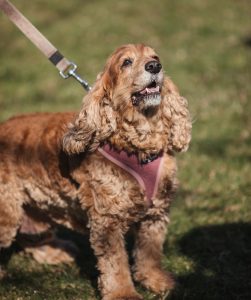 Want to get out in nature and experience some history while you're at it? We have some special heritage places that are great for kids, picnics and even on-leash dog walks.
For those with kids and a dog, Harper's Mansion in Berrima will reward with a great picnic day out. It has one of Australia's largest hedge mazes, and dogs are allowed on a leash around the historic gardens. Have a picnic among the heritage roses, then tour the 19th century house for a spot of history.
Also down south is Retford Park in Bowral. It has wide open spaces plus a long rectangular canal at the bottom of the garden with a surface area of 2000 square metres, which dogs (and kids) love to explore. The magnificent collection of evergreen and deciduous trees provide a lush, leafy shelter from the sun for afternoon picnics.
If you're in Dubbo, Dundullimal Homestead is a unique rural picnic location with instagram-worthy backdrops. It was built in the early 1840s as the head station of a 6,500 hectare squatting run, and has sprawling grounds that are perfect for picnics and on-leash dog walks. There's also Dundullimal Homestead's Shed Café, located in the old machinery shed, for treats, scones and homemade cookies.
Have you considered a National Trust (NSW) membership?
With an annual membership, you can explore beautiful, historic places in Australia and around the world. We also offer household memberships, which cover 2 adults and up to 4 children under the age of 18.