22 Aug 2023
Melbourne, with its rich history and vibrant culture, offers a plethora of opportunities to explore its heritage. And the best part is you can do it all using public transport for just $10 per day per person, thanks to the convenient options provided by Public Transport Victoria (PTV). Spend a day out exploring National Trust of Australia (Victoria) properties in and around Melbourne, all without the hassle of traffic and parking.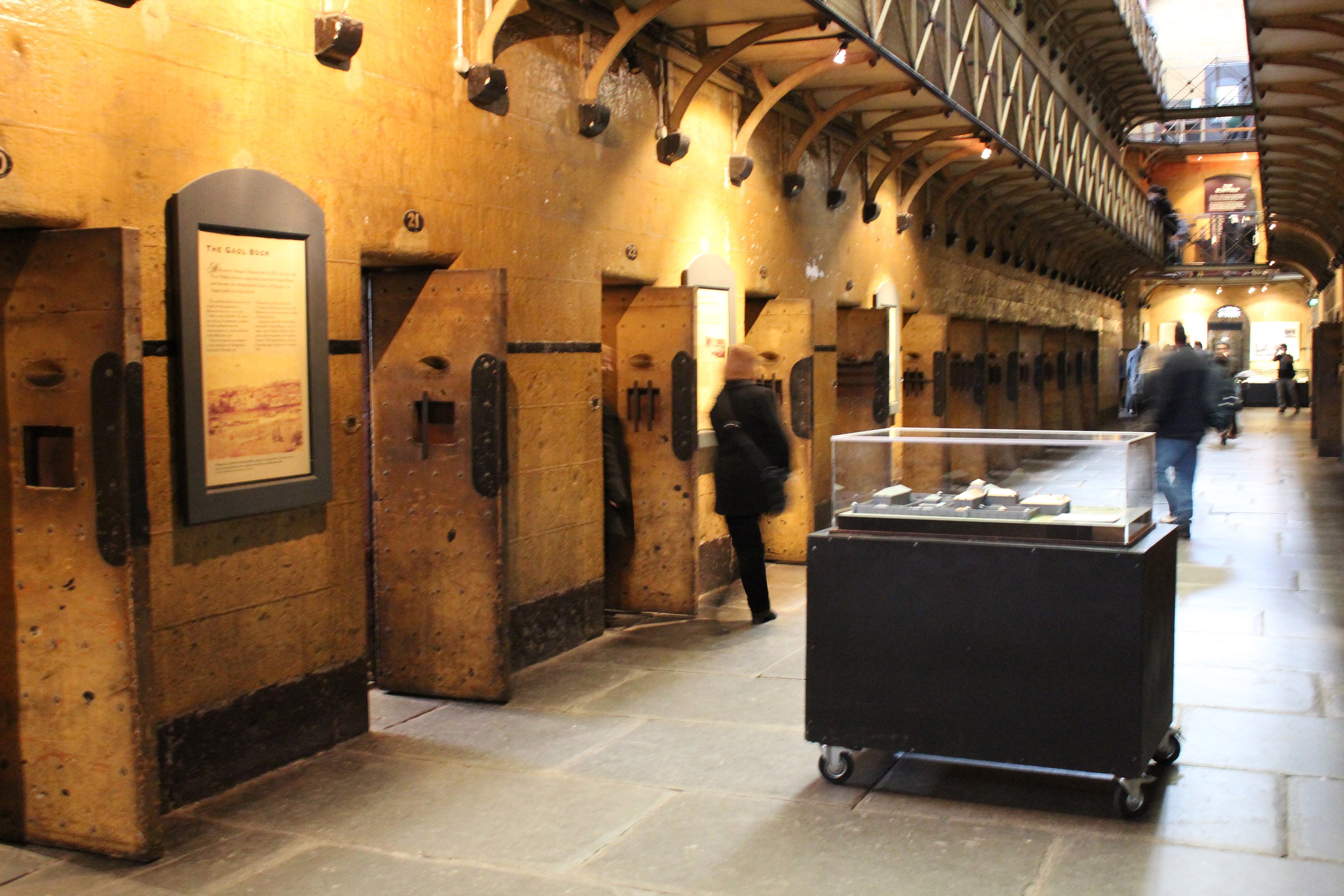 Where to Start: A Glimpse into Melbourne's History.
Our adventure begins at the historic Old Melbourne Gaol, where you'll step back in time to the 19th century. Explore the cells, gallows, and hear chilling tales of the infamous inmates who once called this place home. Don't miss the chance to stand in Ned Kelly's actual cell. 
Old Melbourne Gaol is open 7 days a week. 
The Old Melbourne Gaol is conveniently located in the heart of the city, making it easily accessible via Melbourne's extensive tram and train network. Simply hop on a tram along Swanston Street or Lonsdale Street or catch the train to Melbourne Central and then make the short walk. 
Head South: Majestic Homes & Gardens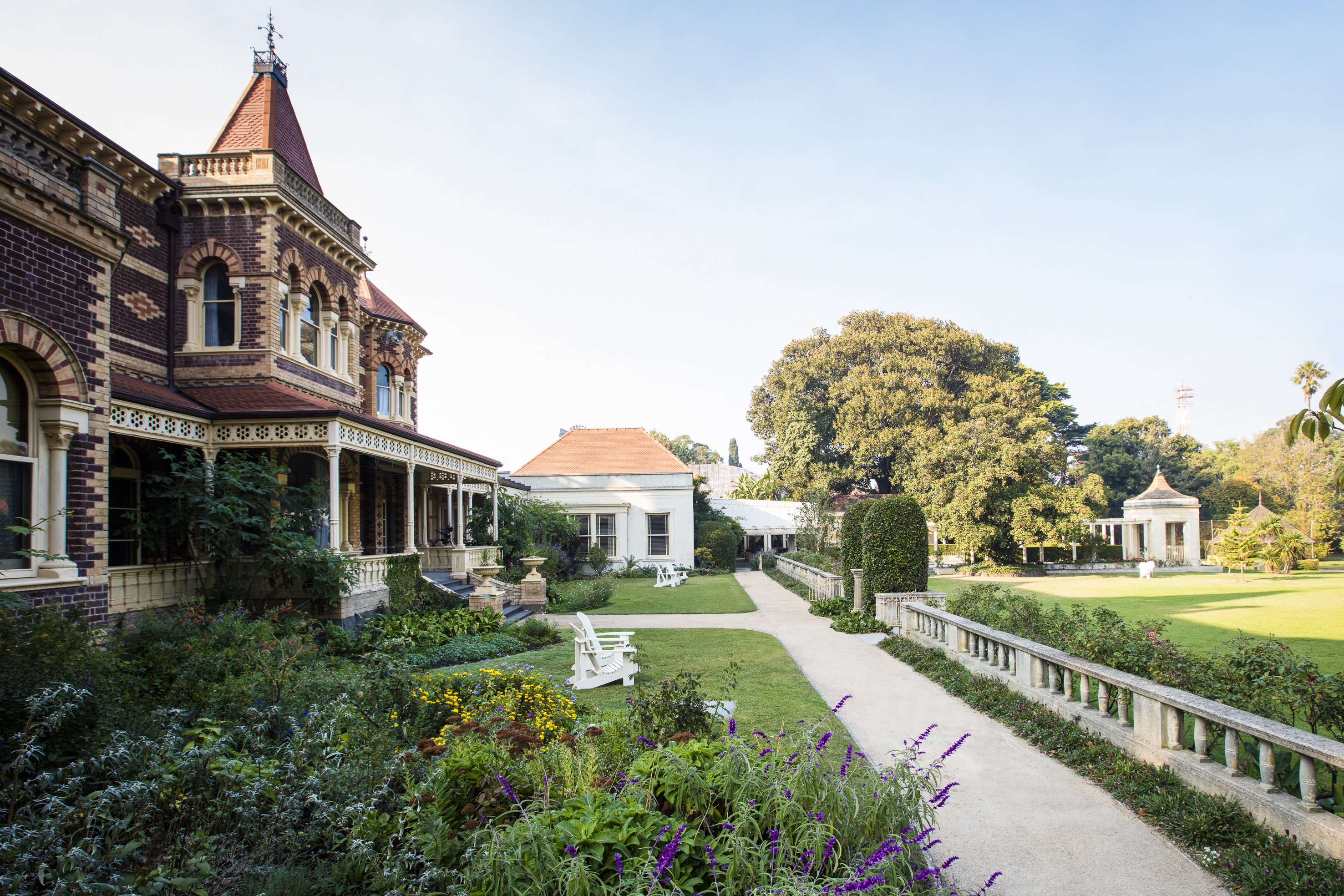 Rippon Lea Estate
Heading south, you'll find the enchanting Rippon Lea Estate. This magnificent estate boasts a stunning 19th-century mansion set amidst 7 acres of breathtaking gardens. Take a guided tour of the mansion to discover its opulent history, then explore the lush gardens, which are perfect for a leisurely stroll or a picnic. 
Rippon Lea Estate is open 7 days a week. 
Rippon Lea Estate is a short walk from Rippon Lea station on the Sandringham Line which runs from the City. You can also catch the 67 Tram along Swanston Street.  
Como House & Garden
Como House & Garden is an elegant stately home with beautifully maintained gardens. Tour the house to get a glimpse into the life of the aristocracy in the 1800s, and then wander through the picturesque gardens and enjoy a picnic at the Stables of Como Café. 
Como House & Garden is open 7 days a week. House Tours operate on selected days. 
Como House & Garden is a short walk from the Route 58 Tram Line which runs along William Street in CBD. For a quicker option, catch a train to South Yarra Station and meet the tram there. For a more scenic option, catch the Route 605 Bus which takes you past some of Melbourne's iconic locations like NGV, Shrine of Remembrance, La Trobe's Cottage and the Royal Botanic Gardens. Hop off the bus at Como Park and make the short walk to Como House.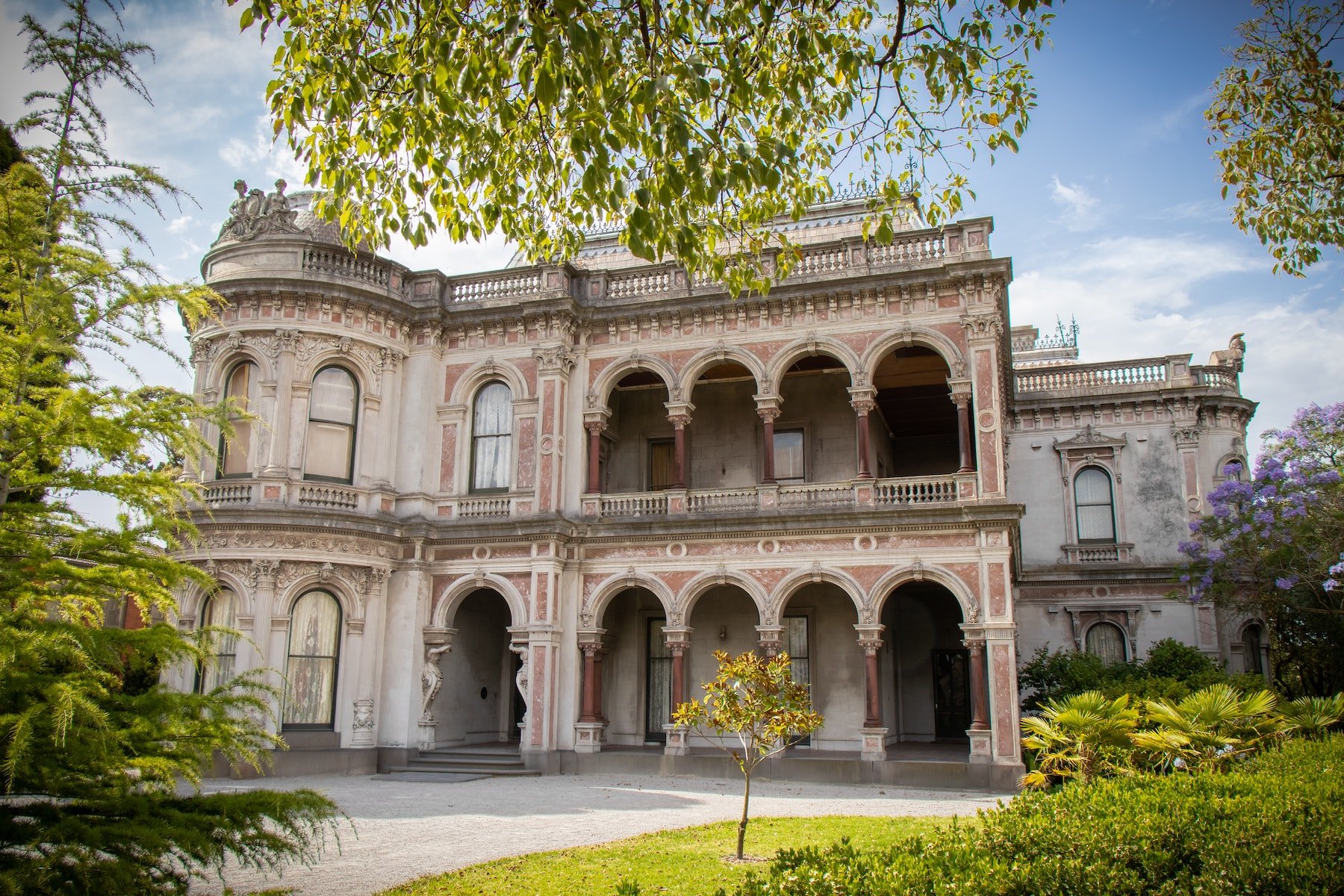 Labassa Mansion
Labassa, a lavish 19th-century mansion known for its opulent interiors and French Renaissance architecture. Explore the grand rooms, including the ornate ballroom, and learn about the intriguing history of this magnificent mansion and it's many past residences. A tea room is available on Open Days, serving homemade treats.  
Labassa is open on the Third Sunday of the Month.  
Labassa is a short walk from Stop 43 (Orrong Rd/Balaclave Rd) on Route 3 or Route 16 Tram which both run through Swanston Street and via St Kilda.   
Explore History in and around the City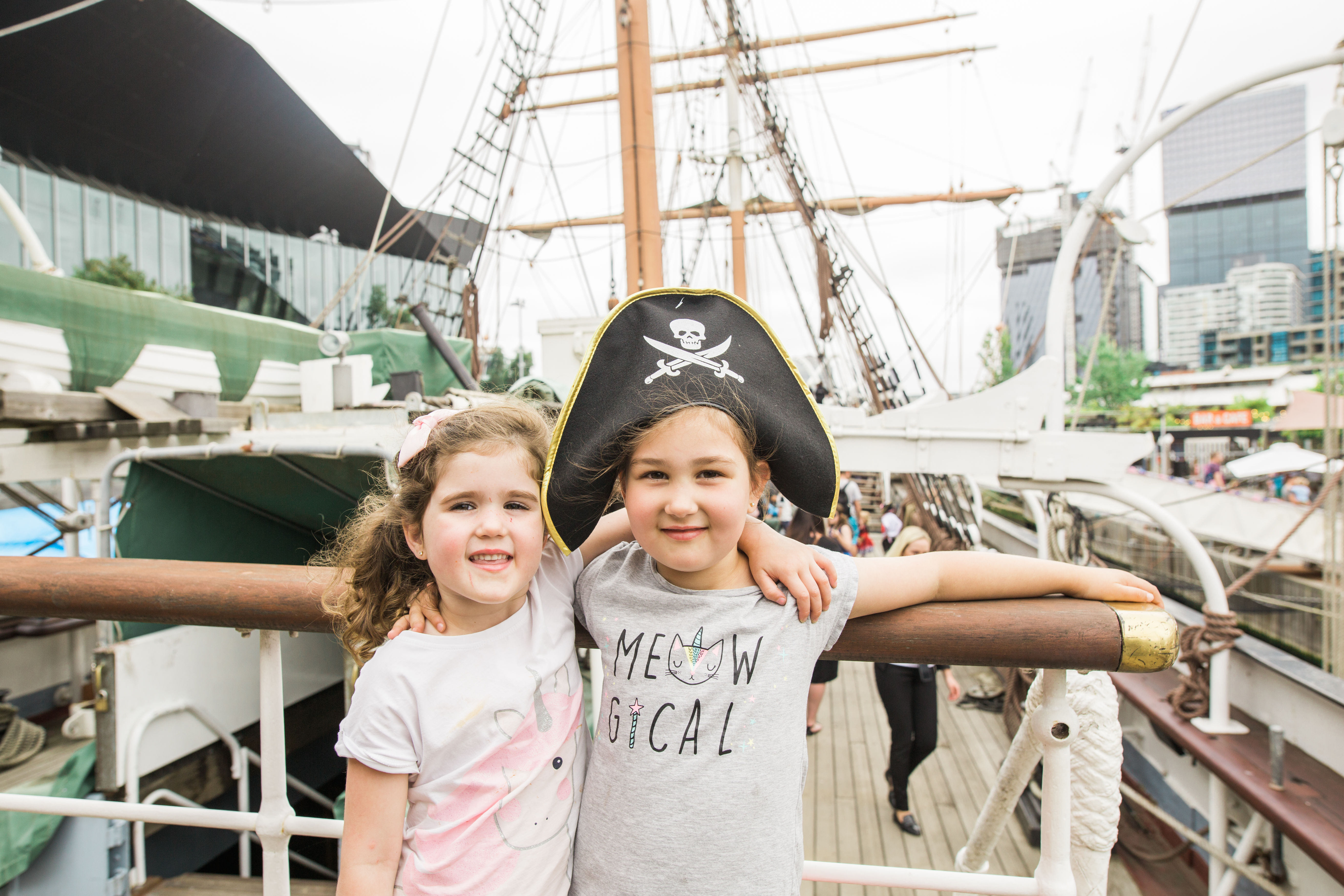 Polly Woodside
Located at the heart of the Southbank Promenade, Polly Woodside is Melbourne's iconic tall ship. Climb aboard to experience life as a 19th-century sailor, explore the ship's nooks and compartments, and learn about the tales from the ship's 17 world voyages.  
Polly Woodside is open on the First Sunday (Open Day) and Third Sunday (Pirate Day) of each month. 
Polly Woodside is within walking distance of the city centre or you can take a short tram ride to the Southbank Promenade on Tram Routes 12, 96 or 109.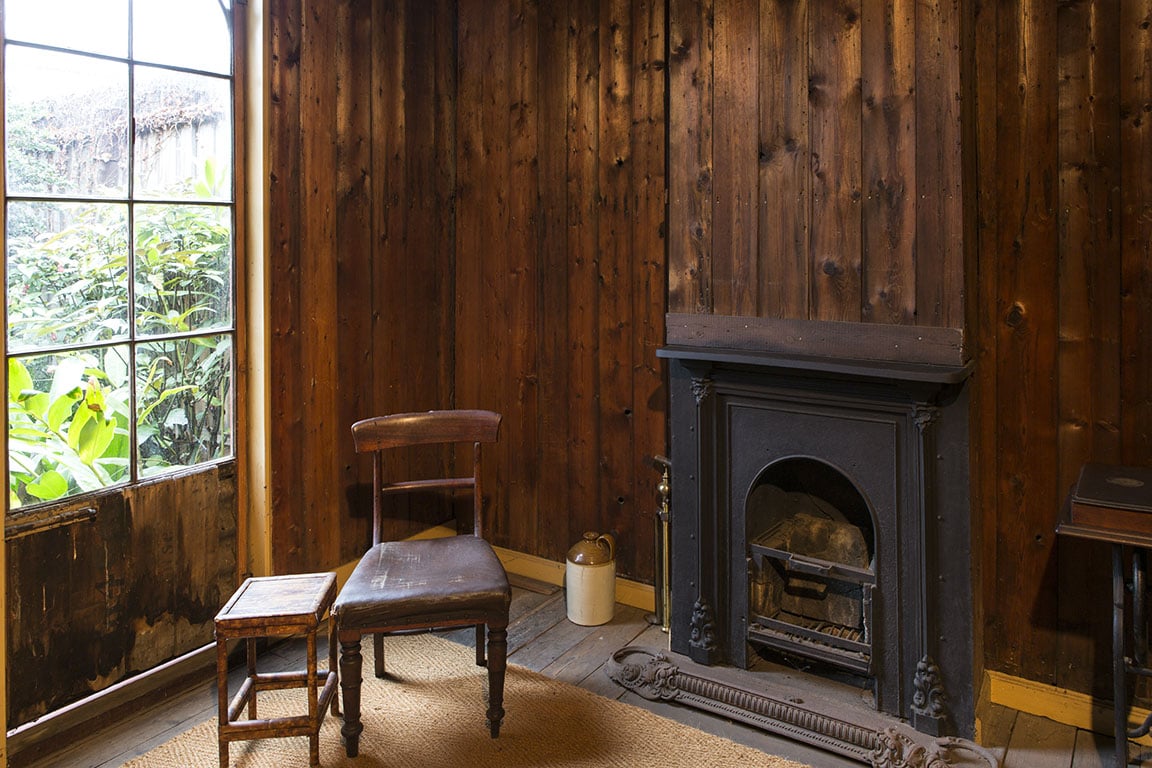 Portable Iron Houses
Just a stone's throw away from the CBD, explore the Portable Iron Houses in South Melbourne. These historic prefabricated houses offer a fascinating look at Melbourne's life during the Gold Rush era. Step inside to see how people lived in the 1850s. 
Portable Iron Houses are open on the First Sunday of the Month 
The Portable Iron Houses are a short walk from South Melbourne Light Rail Station (Stop 127), which also conveniently services the iconic South Melbourne Markets – a perfect place to sample some of Melbourne's best food and produce.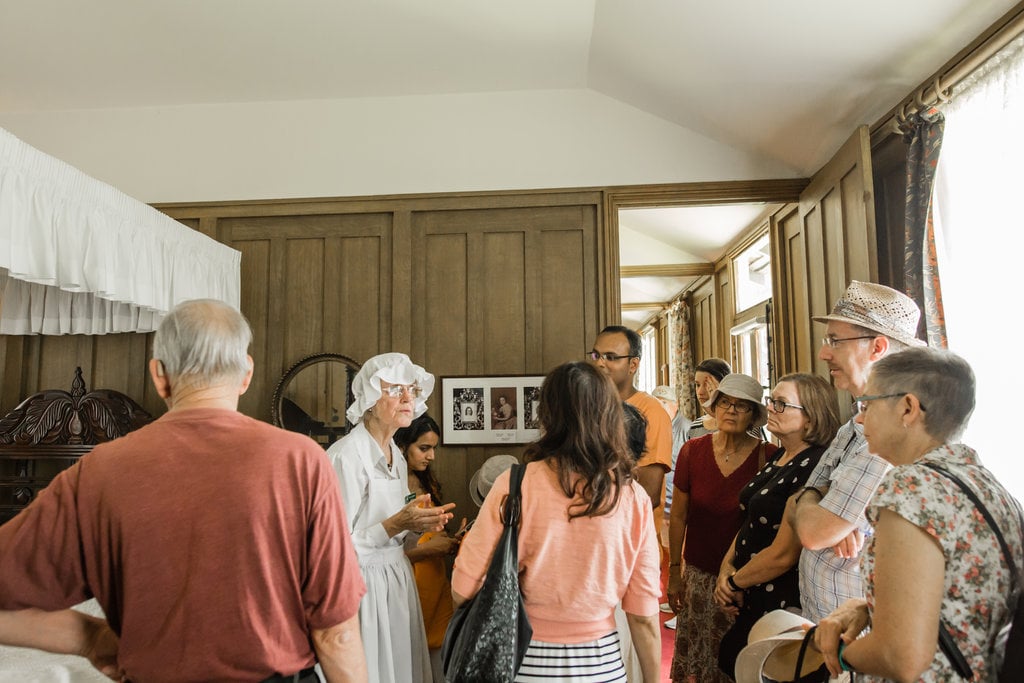 La Trobe's Cottage
Located near the Shrine of Remembrance and Royal Botanic Gardens, La Trobe's Cottage, is the former home of Victoria's first lieutenant-governor, Charles Joseph La Trobe. Explore the beautifully restored cottage and its gardens, gaining insight into colonial life in Melbourne.  
La Trobe's Cottage is open each Sunday afternoon from October to April. 
La Trobe's Cottage is an easy walk along St Kilda Road or catch the tram to the new ANZAC Station and walk up the hill. The route 605 Bus also passes the cottage, with the closest stop being the Melbourne Observatory. 
Head to Melbourne's Multicultural North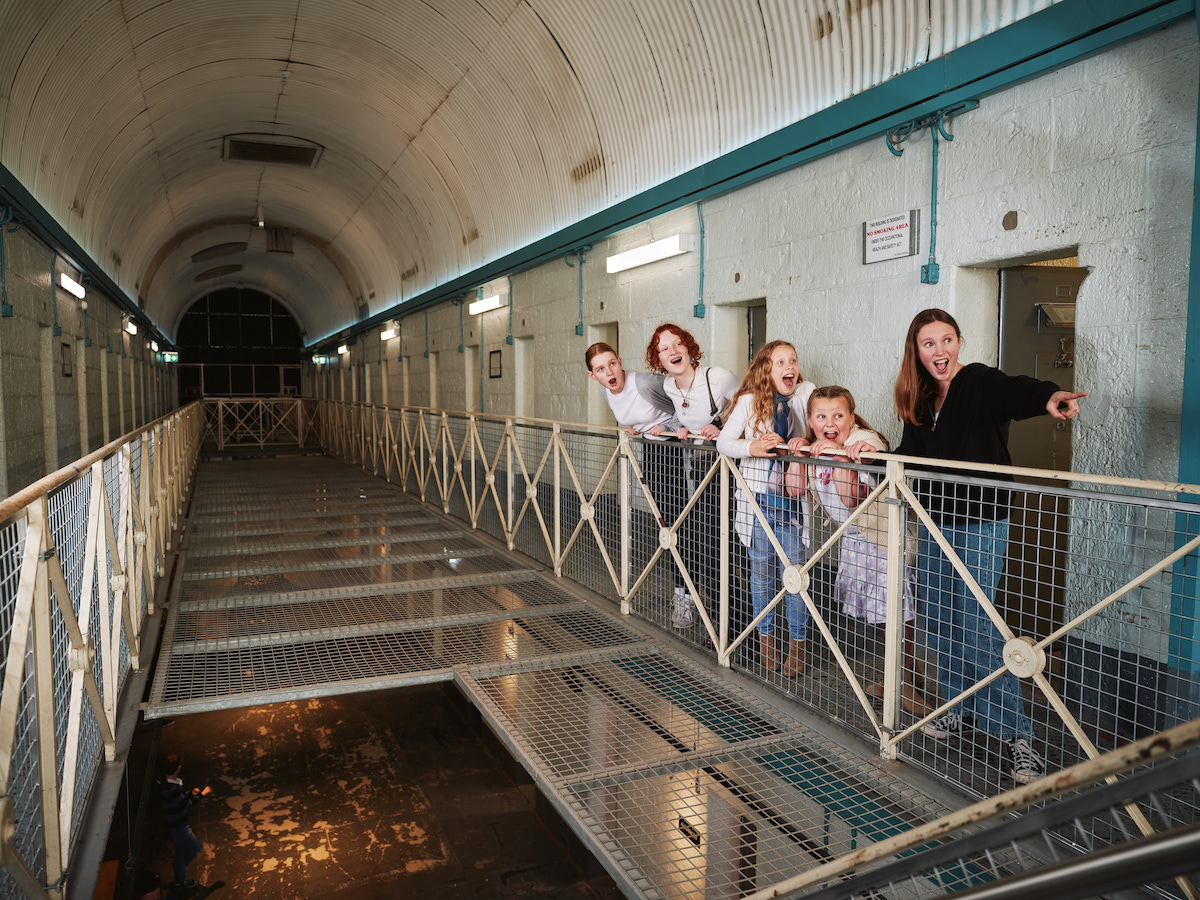 Pentridge Prison Tours
Step out of your comfort zone and venture north to the infamous Pentridge Prison, once Australia's harshest prison. Take an immersive guided tour of B and H Division, which once housed some of our country's most notorious criminals and be confronted by the hardship and brutality of prison life.   
Pentridge Prison Tours offers tours Thursday to Monday, and every day during Victorian School Holidays.  
Pentridge Prison Tours is easily accessible via Tram Route 19 which takes you along Sydney Road, the longest continual shopping strip in the Southern Hemisphere. You can also catch the Upfield Line Train to Batman Station and make the 10-minute walk to Pentridge.    
Do more as a National Trust Member
With a National Trust Memberships and Melbourne's excellent public transport system and the affordability of the $10 per day per person fare, exploring these National Trust properties is not only convenient but also a fantastic way to immerse yourself in the city's rich heritage. Become a member today and unlock year-round easy and affordable adventures for the whole family.
So, gather your friends and family, hop on public transport, and embark on this historical adventure through Melbourne.