1 Dec 2017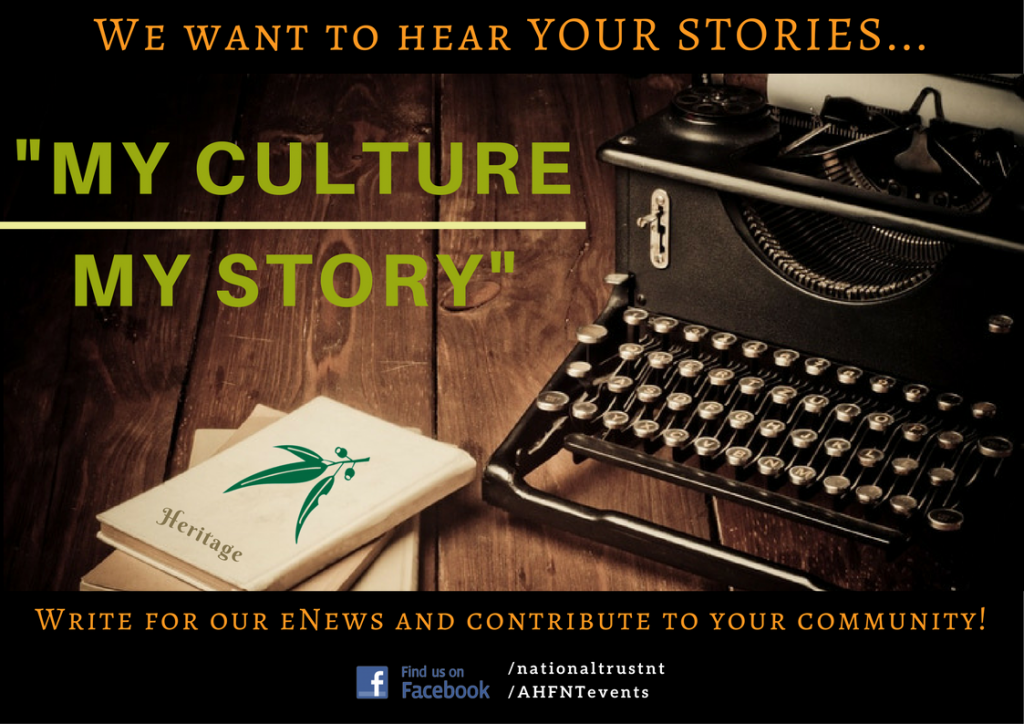 We invite your ideas and encourage you to share interesting articles relevant to the Northern Territory's rich heritage.
The most significant and motivating pieces will feature in our local eNews publication as well as shared across our various social media channels.
We sincerely welcome suggestions from YOU – help us improve and strengthen our local eNews.