23 Feb 2023
The first practising female solicitor in New South Wales, Marie Byles was a trailblazing women ahead of her time. Not only did she pave the way for women in law, she was also an avid mountaineer, founding member of the Buddhist Society, and passionate conservationist. For Women's History Month, we're celebrating her story.
Early life and influences
One of three children, Marie Beuzeville Byles was born on 8 April 1900 in Ashton upon Mersey in England. Both of her parents had progressive ideals that were unusual for the time. Her mother, Ida, was a talented artist in her youth, studying at the Slade School of Fine Art in London. Ida also marched in suffragette processions and impressed upon her daughter the importance of being financially independent from men.
Marie's father, Cyril, was just as progressive. A railway engineer, he protested against the closure of public lands and involved his children in campaigns against the fencing off of public footpaths. These modern ideals had a critical influence on Marie. A common rule in the Byles home was 'don't say don't, say do' – a notion that would inspire Marie for the rest of her life to challenge authority and chase her dreams.
Growing up in Sydney
The Byles family immigrated to Sydney in 1911, and settled in Beecroft, where they built a home in the Australian bushland. Marie took to sleeping on the wisteria-covered verandah – a habit she would keep all her life – and was deeply impacted by the natural environment of her new home.
Although her mother created a beautiful home and garden, she did not like housework. Ida gave Marie very little domestic training, and Marie grew up without the usual skills of cookery or sewing that were expected of her time. In 1913, the family built a small cottage at Palm Beach, further opening up Marie's world and love for nature.  In a glimpse of what was to come, Marie even formed a gang of friends called the Pirate Girls, who would go out exploring all day around the beaches, carrying supplies in their backpacks.
A pioneer in law
With her mother's feminist support, and mentoring from a cherished teacher at her high school Presbyterian Ladies College, Marie developed the confidence to pursue law – a profession that was not open to women in NSW at that time.
Marie completed a Bachelor of Arts in 1921 and a Bachelor of Laws in 1924 at the University of Sydney. She was usually the only woman in her law classes, and even though she was admitted practice in 1924, she struggled to find a job as a solicitor since there were no other women working in the profession.
True to her upbringing, Marie pushed on and worked as a law clerk long enough to start her own law firm. In 1929, with 40 pounds from her mother, some furniture, and a safe from her father, she set up a professional workspace in a portioned-off area of the foyer of the Duke of York Theatre in Eastwood. It was one of the first suburban legal practices in Sydney – and a success. Marie went on to open another law firm in central Sydney and encouraged many other young women to seek careers in law, often hiring them to work in her two firms.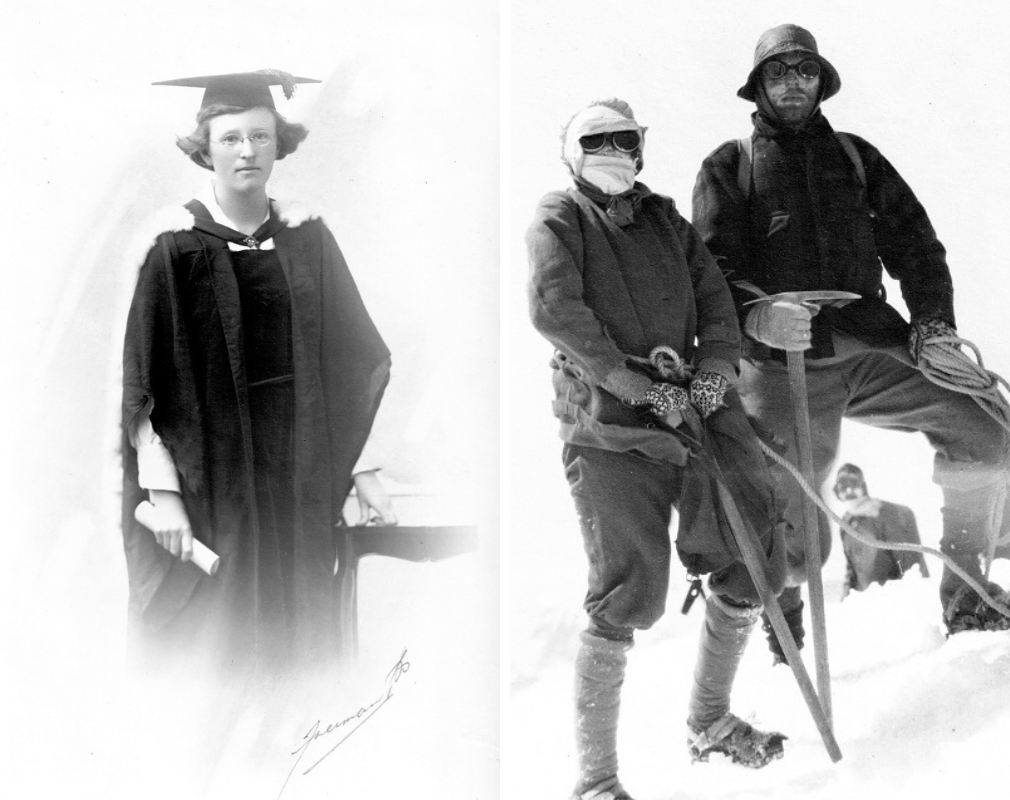 Scaling mountains
Marie's career achievements are impressive even by today's standards, and her personal life was just as bold. She chose not to marry or have children. She set off on a Norwegian cargo boat to travel the world. She even began mountaineering, leading a dangerous expedition to summit New Zealand's Mount Cook, and almost reaching the summit of Mount Sansato near the Chinese border with Tibet.
Her travels to Burma and Tibet in the 1930s kindled an interest in Buddhism, and by the 1950s Marie had become a founding member of the Buddhist Society of New South Wales. At a time when Buddhism was still largely unknown in the West, Marie played an important role in popularising the religion in Australia, publishing two books and establishing an ashram at her home for local Buddhists. This home, Marie called Ahimsa.
A place in nature
In 1935 Marie had bought 3.5 acres of bushland on the outskirts of Cheltenham, where she built a simple fibro and sandstone cottage. Other than a vegetable garden near the house, she chose to leave the rest of the land in its native state.
Marie named the house Ahimsa, a term from Ghandi meaning harmlessness. In addition to the house, she also later built the 'Hut of Happy Omen' – an open sleepout with bunks and fireplace, designed for groups to meet, mediate and practice yoga.
Ahimsa was a culmination of Marie's love for the Australian bush and desire to create  a place of peace that sat harmoniously within nature. Marie said that her home:
"was over 10 minutes walk from the station so that there would always be a walk, right in the midst of bush clad hills which were reserve and out of sight of other houses. For many years I had been compiling the requisite of my dream cottage…it was imperative that it have a 12 foot verandah facing north."
Unfortunately at the age of 66, while sleeping on her beloved verandah, Marie was brutally attacked and sustained series injuries. She never fully recovered from the incident, but she did return to Ahimsa and continued to sleep out in the open air. In 1970, Marie gave up her legal practice. She died at Ahimsa in 1979 and left her home to the National Trust (NSW).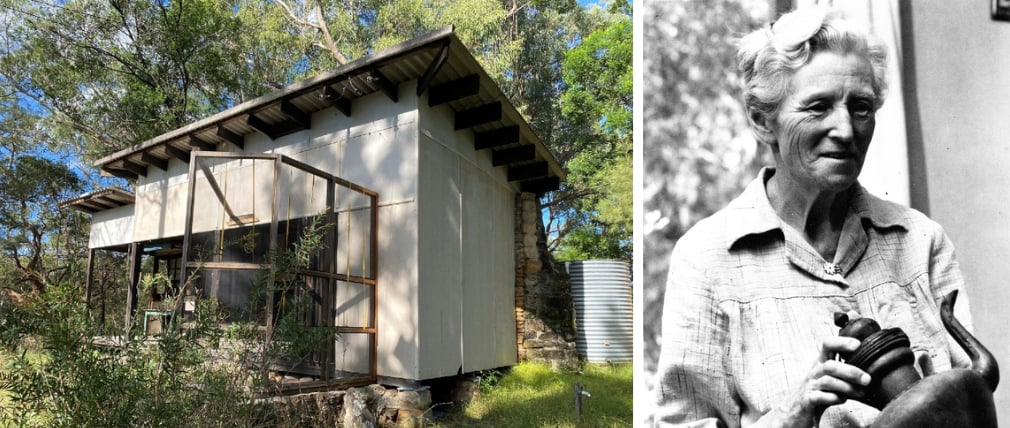 Marie's legacy
Marie was a bold, visionary woman who refused to live her life in the sidelines. Her achievements in law, mountaineering, and conservation can still be felt today, and she lived by her mother's advice – 'don't say don't, say do.' Her home, Ahimsa, is still cared for by the National Trust and symbolises the enduring legacy of a remarkable woman.
This article contains some facts and information from the book The Summit of Her Ambition: The spirited life of Marie Byles 1900-1979, written by Anne McLeod. 
Ahimsa is not currently open to the public. Find out more about the places we care for across NSW. Or discover some of the other remarkable women who helped shape the National Trust.
Want to hear more stories from the National Trust (NSW)? Subscribe to our newsletter