26 Apr 2023
Historic theatres and cinemas are an integral part of Australia's entertainment and arts histories, and in the lead up to the recent NSW state election, two such theatres were back in the limelight. The Roxy Theatre in Parramatta and the Metro Minerva in Potts Point both got politicians talking about their rich Art Deco legacies and whether the government will step in to secure their protection.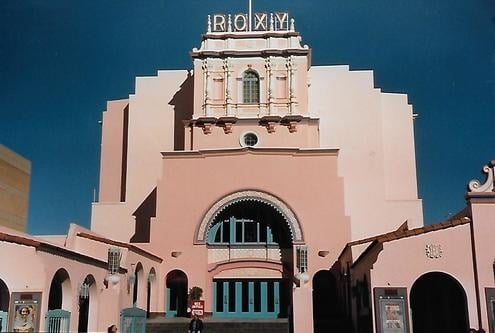 The Roxy Theatre in Parramatta and the Metro Minerva Theatre in Potts Point have seen long community campaigns to protect their heritage significance and to return them to their former entertainment use.  Both theatres were listed on the National Trust Register in the mid-1970s (the Roxy Theatre in 1975 and the Metro Minerva Theatre in 1976) though both have suffered similar fates over the years – their fortunes waxing and waning along with their patronage, suffering from a series of unfortunate conversions and adaptations.
It is no secret that Sydney has a lack of adequate live theatre space – a 2016 cultural infrastructure review by Infrastructure NSW identified that Sydney lacks a 1500-seat theatre for musicals and often misses out on premieres.  But as renowned theatre producer Michael Cassel told the Sydney Morning Herald: "it seems to be a conversation that ebbs and flows, it tends to come up every time a new show is announced that isn't opening in Sydney. But we're not doing anything to actively address the problem."
But the curtain has not yet come down on these two interwar theatres.  Dedicated citizen groups, often with the support of high profile actors and organisations like the National Trust and the Art Deco Society, have fought inappropriate proposals, lobbied various governments and pushed to have the two theatres adapted back to live theatre venues.
More recently, the lead up to the NSW state election in March this year shone new light on the Roxy Theatre and the Metro Minerva Theatre, with both major political parties making statements about the importance of these historic venues as key parts of Sydney's cultural infrastructure.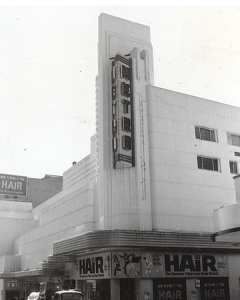 Labor's NSW shadow minister for the arts John Graham acknowledged there "is a theatre space crisis right across Sydney" and although he said pre-election that "we're not committing on the details" about its future he did say that if elected, Labor would implement "much stronger planning protections, much stronger planning incentives, to retain venues and to create new venues".
Independent Sydney MP Alex Greenwich, in whose electorate the Metro-Minerva is located, went further stating "if it is a minority government situation, the Metro-Minerva Theatre will be one of the key things which I will be advocating for in that capacity."  With a minority government now confirmed, Alex Greenwich's role advocating for the future of the Metro Minerva will have more weight than it ever has and community advocates hope that its "dramatic past and the role it played in both the city and the country's creative history is never forgotten."
Parramatta's Roxy Theatre also secured attention, focus and promises in the lead up to the election, with NSW Labor signalling support for a novel lifeline that could reactivate old picture palaces and other dormant heritage-listed buildings in Newcastle, Wollongong and Liverpool as theatres and music venues, and promising a business case to turn the Roxy Theatre into an arts and culture venue. Then Opposition planning spokesman and now Labor's Minister for Planning Paul Scully said: "The Roxy shows great potential to be a case study in an expanded cultural Heritage Air Space Scheme for Parramatta", indicating that its future may yet be secure.
William Dafoe was right when he said "Great theatre is about challenging how we think and encouraging us to fantasize about a world we aspire to."  Long treasured by the arts community, local communities and the heritage profession, the National Trust is hopeful that the incoming Labour government will fulfil their commitments, ensuring the Roxy and the Metro Minerva will no longer have to wait in the wings for the conservation they deserve.
The National Trust (NSW)'s mission is to advocate for the conservation of built, cultural and natural heritage. Find out more about our advocacy work.
If you'd like to stay up-to-date on the latest National Trust news, events and special offers, subscribe to our free monthly newsletter.