1 Aug 2022
Get the leash and some walking shoes ready – dogs are welcome at four National Trust (NSW) places. Here are some ideas for a day trip with your four-legged friend.
Retford Park
Retford Park is based in Bowral in the Southern Highlands, and has lots of wide open spaces and interesting gardens to explore with your dog.
As you venture up the driveway, you'll see the grand Victorian Italianate homestead, with two stone dog statues out the front (Retfork Park's former owner James Fairfax was a keen dog lover). Around the eastern side of the homestead is a patchwork of hedged gardens showcasing a detailed knot garden, orchard, exquisite swimming pool and pavilion, and even sculptures and statues.
Keep heading away from the house and you'll see a magnificent collection of evergreen and deciduous trees, some very rare and unique. Towards the bottom of the property there's also the Millennium Canal; a rectangle of reflective water with a surface area of 2000 square metres, which dogs always love to explore.
There's something different flowering each season at Retford Park, from the jonquils and camelias in winter, to the flowering cherries and tulips in spring. Bring a picnic blanket and make a day of it.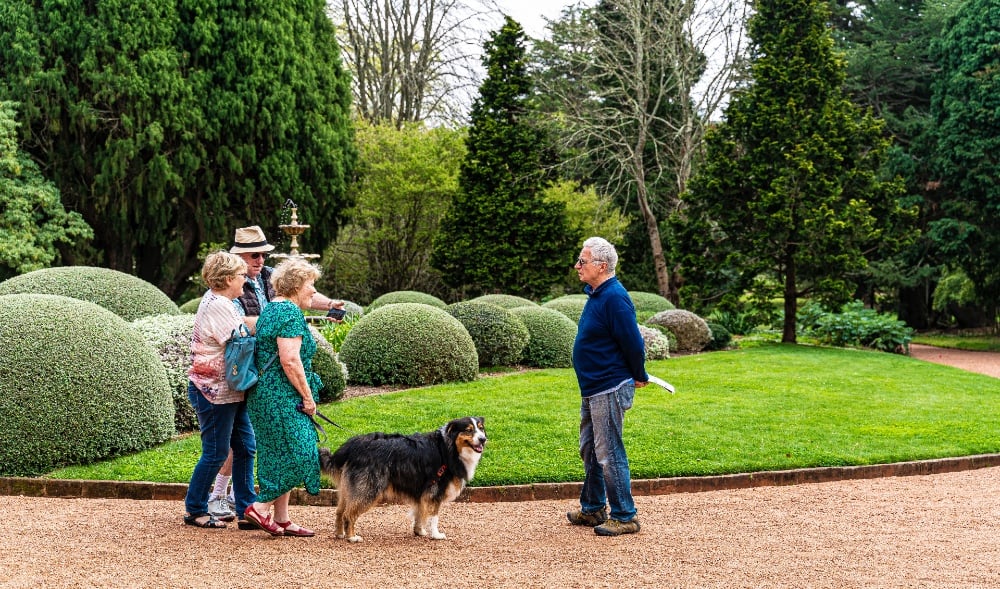 Harper's Mansion
Just a short drive from Retford Park, is Haper's Mansion in Berrima.
Harper's Mansion was built by James and Mary Harper soon after 1834, and is set in two acres of gardens that are made for strolling, full of cool climate heritage plants and featuring one of the largest hedge mazes in Australia.
Dogs are welcome to walk (on leash) around the garden, and can even trot through the maze with you. Have a wander down the hazelnut walk as well, and take in the heritage roses if you're there in spring.
If you're a plant enthusiast you can even buy some plants while you're there to take a little bit of Harper's Mansion home with you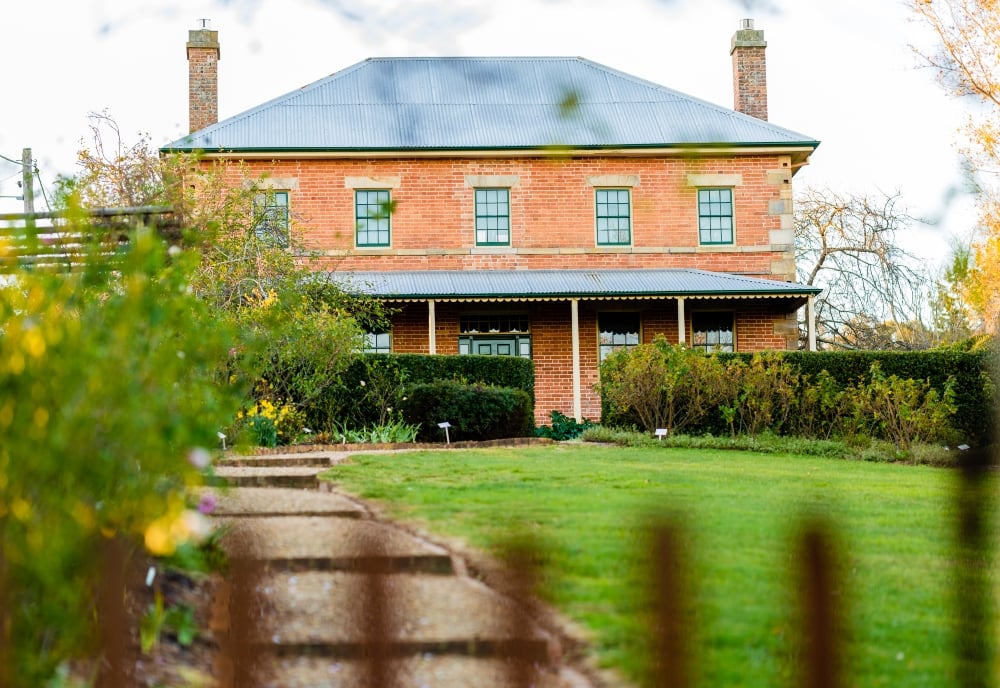 Dundullimal Homestead
With it's sprawling, rural spaces, Dundullimal Homestead is a great stopover if you're in Dubbo, with a fascinating history and spacious grounds for exploring.
The homestead was built in the early 1840s as the head station of a 6,500 hectare squatting run, and is Dubbo's oldest building open to the public.
While you can't take your dog inside the homestead, there are lots of outdoor buildings to wander around, such as the traditional sandstone stables complex, timber church, and shed, all of which are a living illustration of rural life on an isolated property.
The surrounding park is also perfect for walking with dogs, and has a sprawling, rural feel to it that makes this a really unique day out. There's also Dundullimal Homestead's Shed Café, located in the old machinery shed, for treats, scones and homemade cookies.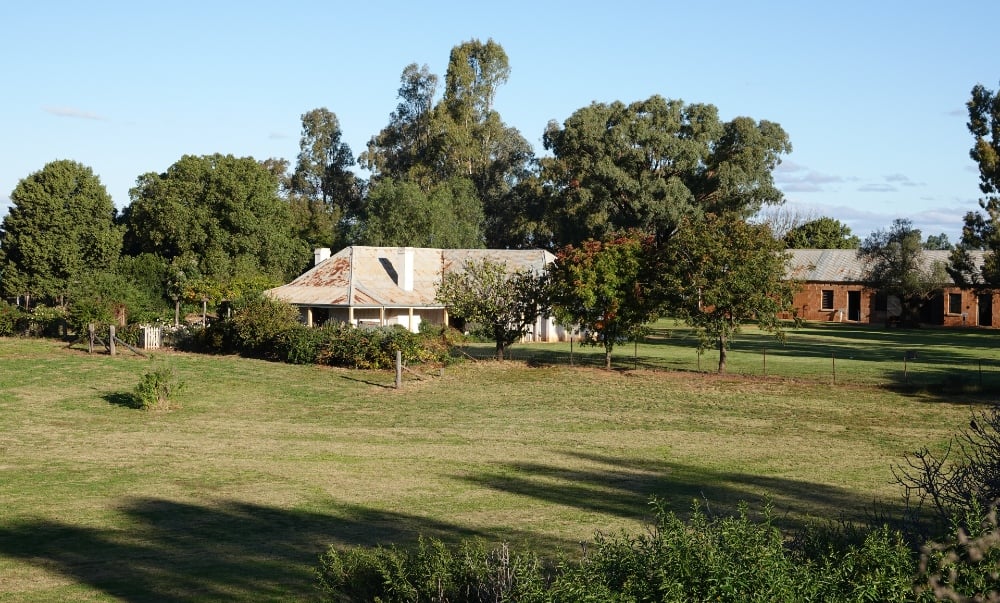 Saumarez Homestead
This jewel of a homestead is based in Armidale and is a terrific day out if you're after picturesque gardens mixed with 19th century history.
The ten-hectare grazing property was first inhabited by British settlers led by Henry Dumaresq in the 1830s. Today it includes a grand, 30-room Edwardian mansion surrounded by beautiful grounds that will send you travelling back in time to 19th century pastoral life.
There are 10 interesting outbuildings dating up to 1910, which include an array of early farm equipment, most of which are great to walk around with your dog.
Saumarez Homestead is closed during the winter from June to September, but the gardens come alive in spring, with swathes of bulbs, cottage flowers and wisteria. In early summer, masses of roses bloom in the Heritage Rose Garden, contrasting against the big New England skies. Rich autumn colour abound with the exotic and heritage trees. A must-see if you're in the Armidale area.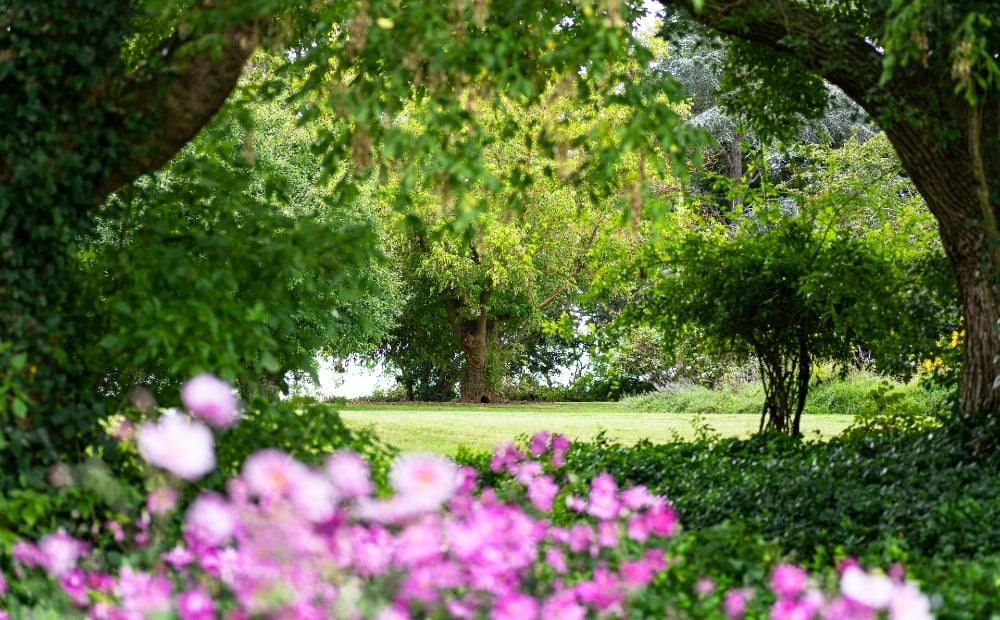 Special event at Norman Lindsay Gallery
To mark International Dog Day, Norman Lindsay Gallery in the Blue Mountains will host its first ever Dog Day Out on Sunday 28 August 2022, 11am – 3pm.  Well-behaved dogs on leads can explore the grounds of the Norman Lindsay Gallery and enjoy a pawsome range of activities. This is a one-off event where you can bring your dog into the gallery grounds. Find out more.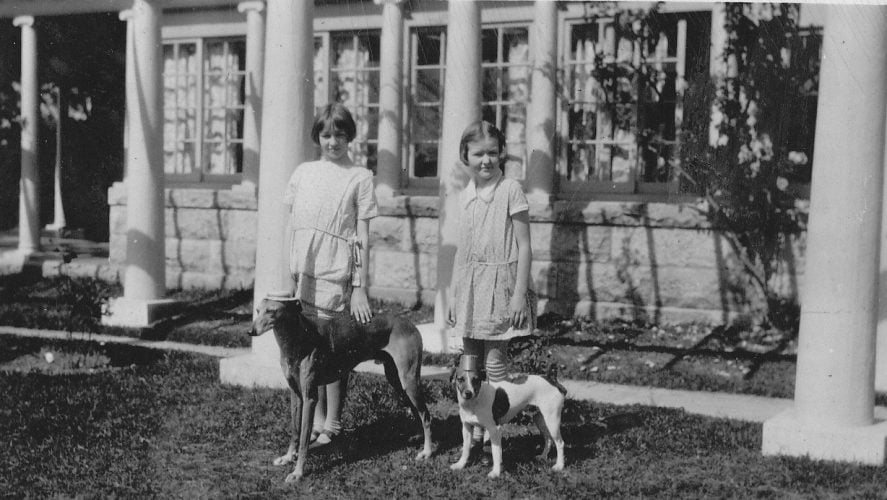 Please help us keep our heritage homes and gardens in great shape
Keep your dog on a non-retractable leash at all times.
Please bring your own pet waste bags and pick up after your dog, taking any waste with you.
Watch out for local signs and areas in the garden that have restricted access,
Remind your four-legged friend not to chase the local wildlife.
Outside only please. Dogs aren't allowed inside the houses.
Explore other National Trust (NSW) places.
Subscribe to our newsletter to stay up-to-date with our latest news, events and offers.