11 Sep 2023
The National Trust are the custodians of special gardens right across Victoria, each embedded with their own unique stories, historic origins, and modern flourishes. Here are five glorious gardens to explore this spring and summer, all free to explore with your National Trust membership. Don't forget to pack a picnic basket and blanket!

The Heights
A Hilltop Retreat 
The Heights was established in 1854 by Charles Ibbotson, a Geelong based merchant and wool broker. The house itself is the largest prefabricated house in Victoria; made to order in Germany, exported to Australia, and assembled in Newtown. 
Set upon three acres atop Newtown Hill, The Heights Garden is one of the oldest in Geelong and offers beautiful panoramic views. In 1854, Scottish gardener Robert Hughes was appointed to design and oversee the garden landscape, installing ornamental garden beds and exotic trees including spectacular cypress, oak, and pine to line the pathways. 
Today, the garden is a pleasure to wander in, particularly in spring when the Illawarra flame tree comes into fiery bloom. The white weatherboard house is framed by roses and garden beds that burst into life in spring and summer, with seaside daisies, lavender, butterfly bushes, clivias, convolvulus, crocosmia, and a myriad of other flowers and colours. 
Visit The Heights on Sundays from 1pm to 4pm or join the Spring Garden Fair on Sunday 1 October.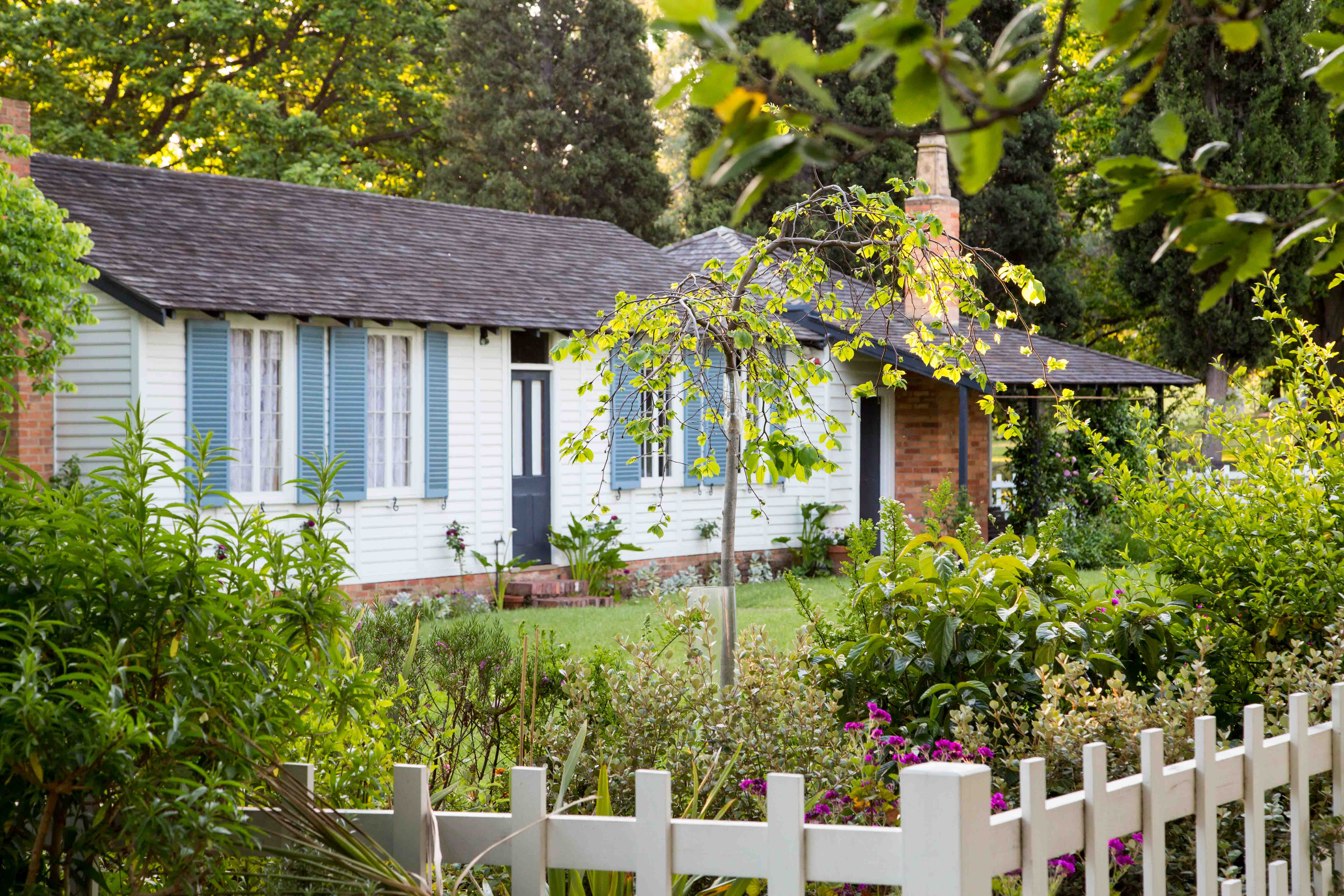 La Trobe's Cottage
A reimagined garden 
Victoria's first Lieutenant-Governor, Charles Joseph La Trobe, purchased a twelve-and-a-half-acre estate in 1838 which he named 'Jolimont' and established an extensive garden on the property with a variety of English ornamental plants and Australian native plants.  
Sadly, by the late 1950s, most of the cottage had been demolished and the garden was lost. The remains of the cottage were packed up and relocated from its original location to the Domain parklands where it now resides under the care of the NTV and the Friends of La Trobe's Cottage. 
This dedicated volunteer group was formed in 2009 and utilised sketches, paintings, diary notations, private letters, plant lists, and a set of twenty-two drawings of Jolimont produced by La Trobe's cousin, artist Edward La Trobe Bateman, as the basis to recreate the garden as it once was – romantic and wild – using plants that were available in the 1840s and 1850s. 
Visit La Trobe's Cottage on Sundays from 1pm to 3.30pm (October – April). La Trobe's Cottage begins it's opening season with a Spring Garden Day on Sunday 1 October.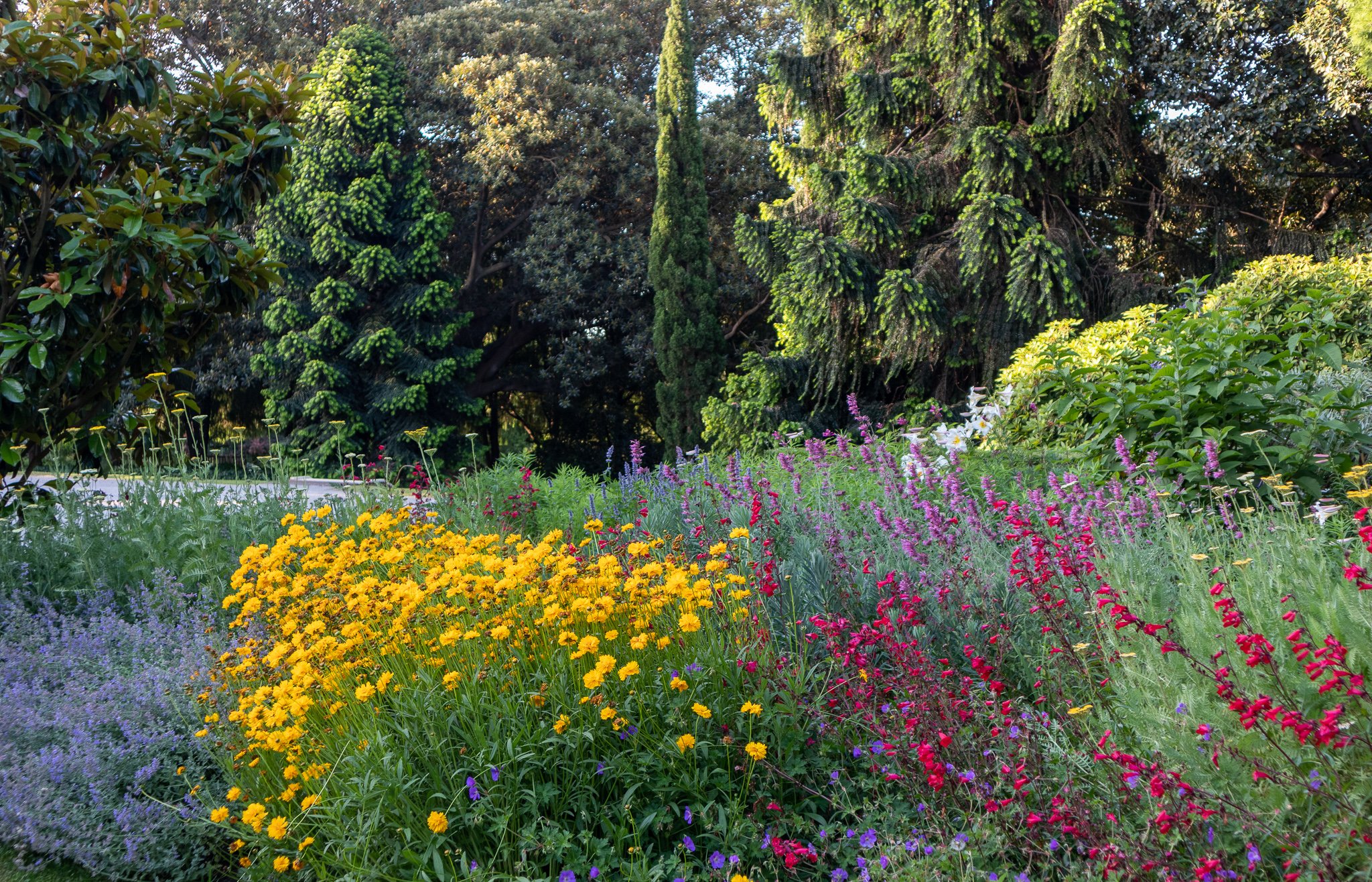 Como House
A picturesque design 
William Sangster was appointed to oversee the garden landscaping at Como and over the course of a decade, from 1854-1864, he developed five acres of ornamental gardens including an orchard and vegetable garden. During this time the lofty willow, poplar and Dutch elm trees were planted, which continue to be enjoyed 160 years later. 
The gardens have been tended by many hands since Sangster's tenure, from our incredible gardening team and volunteers to world-renowned designers – including 1970s landscape designer Ellis Stones, landscape architect John Stevens, and most recently in 2021, Paul Bangay, who designed an interpretation of a classic perennial border. 
Bangay's design comprises over 900 plants and draws on varieties listed in William Sangster's 1862 diary notes about the plants growing at Como during his time. 
Visit the gardens at Como House & Gardens Monday to Saturday, 9am to 5pm and Sunday, 10am to 5pm.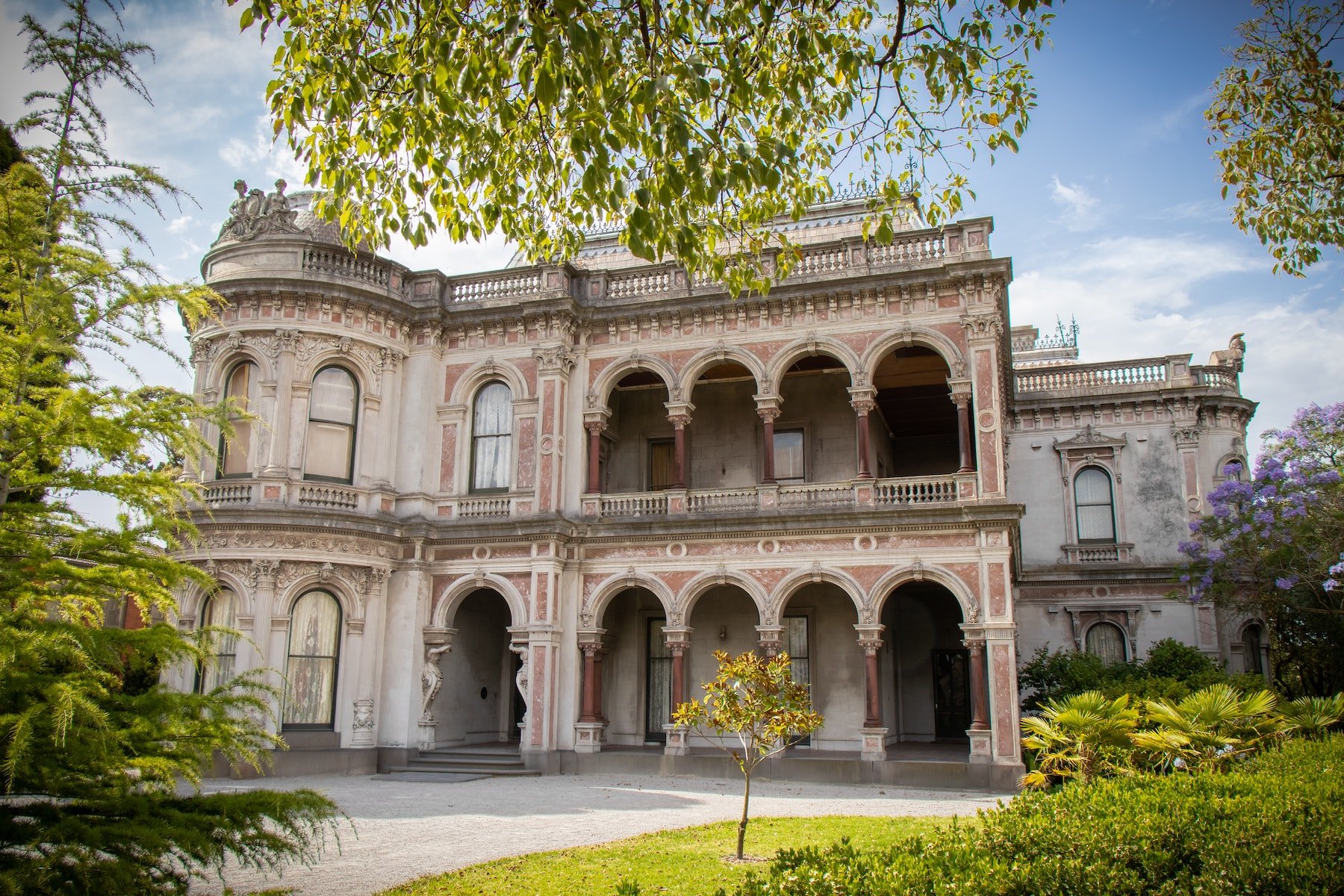 Labassa
A revitalised garden 
When we think of Labassa, the ornately decorated Victorian mansion and its fascinating social history often take centre stage, but the garden has been on a journey of its own. 
After a century of change and various subdivisions, the garden is vastly smaller than it was when Labassa took over the entire northeast corner of Orrong and Balaclava Roads. 
In 2014, landscape architect Elizabeth Peck created a masterplan to transform the mansion's surrounds into a lush and elegant garden, using early photographs, newspaper articles, and historical documents that described the garden as the basis for the design. 
Today, the revitalised garden retains a sense of a bygone era, providing a captivating frame for the mansion's grandeur and a plentiful array of varying shades, textures, colours, and spaces to move through and enjoy. 
Visit Labassa on the third Sunday of the month, 10am to 4pm.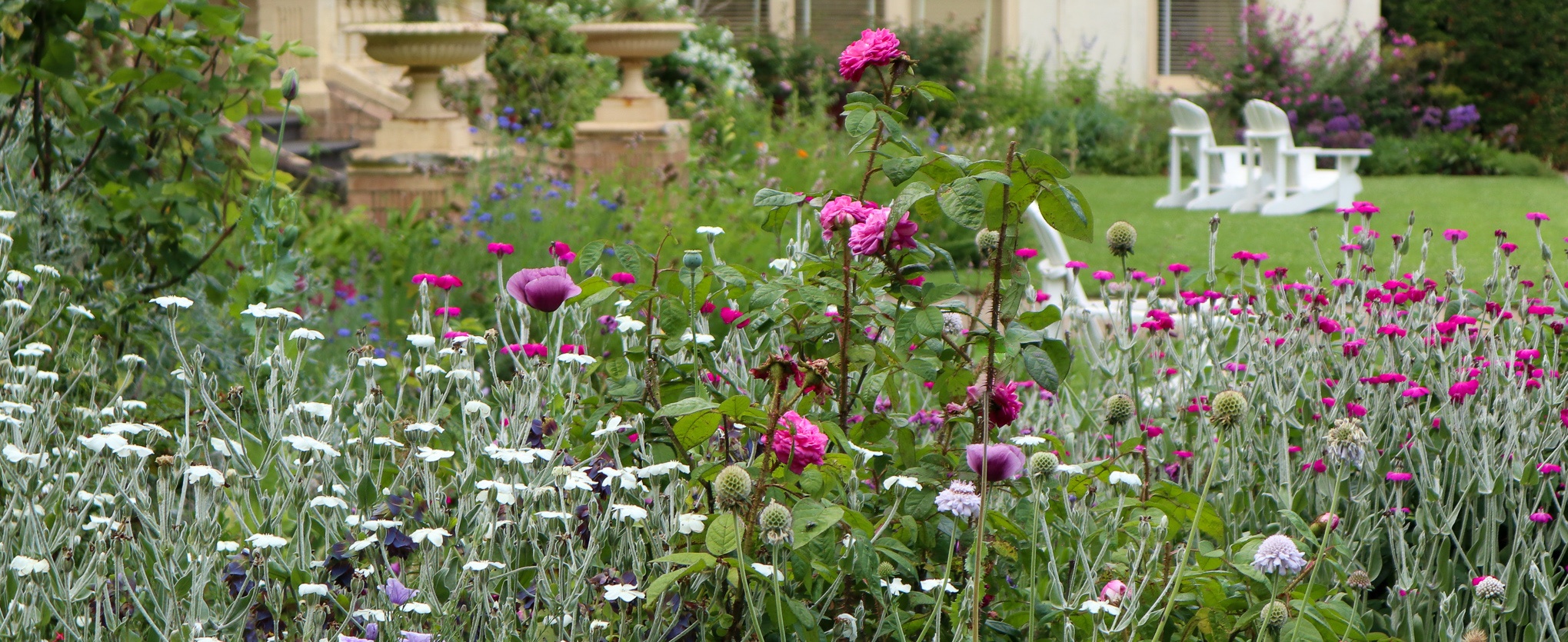 Rippon Lea Estate
An urban sanctuary 
Rippon Lea Estate was built in 1868 for wealthy businessman Frederick Sargood, named after Sargood's mother's maiden-name, Rippon, and Lea, the English word for meadow. The property was once a large, self-sufficient farm, about twice the size it is now. 
Set on almost 14 acres, the grounds comprise of a lake, heritage fruit orchard, towering European trees, extensive ornamental gardens and shrubberies, a grotto and waterfall, and one of the largest and last known ferneries of its kind in the Southern Hemisphere. 
Rippon Lea's gardens are a tranquil oasis in the heart of suburbia and an unexpected sanctuary for many different birds. The lake is also populated with black ducks, chestnut teal, grey teal, moor hen, hoary headed grebe, and eel, carp, tortoises, and a wide variety of plants. 
Learn more about the layered history of the garden (and the elaborate underground irrigation system installed in the late 1800s) on a garden tour with an expert. 
Visit Rippon Lea Estate daily from 10am to 5pm, with garden tours on select weekdays. Visit the Rippon Lea Estate website www.ripponleaestate.com.au to check the tour schedule.  
Do more as a NTAV Member
By becoming a member of the National Trust of Australia (Victoria), you're not just gaining access to these incredible properties and experiences; you're also supporting the vital work of preserving our cultural and natural heritage. Membership grants you exclusive benefits and discounts while helping to ensure that these historical sites remain accessible for future generations.
Discover the stories that have shaped our state, and become a member today to support our ongoing conservation efforts. Join us now and embark on a journey through Victoria's rich heritage!
This article was originally published in the Spring 2022 edition of the NTAV Member Magazine.