QLD Newsletter May 2019
FEDERAL ELECTION PRIORITIES FOR HERITAGE: A STATEMENT FROM THE NATIONAL TRUSTS
The National Trusts of Australia comprises of eight community-based, non-government, not-for-profit organisations. We are a member-based, not-for-profit charity that represents the interests of more than 80,000 members across Australia.
The National Trusts of Australia Federal Election Priorities for Heritage outlines the heritage issues we are advocating for in the 2019 Federal election. They clearly set out our position and ask for a response from all major political parties and candidates and we will share those responses with you prior to the election.
Australia's heritage matters—it creates a unique identity, a sense of place and a strong reminder of our proud history.
The National Trust is Australia's longest standing and most respected voice on heritage protection and conservation.
We have been advocating for the protection, conservation and celebration of Australia's environmental, built and cultural heritage on behalf of our members for more than 70 years.
The National Trusts of Australia are advocating for:
Stronger heritage protection;
Better mechanisms for collaboration with non-government organisations;
Well-resourced government heritage agencies
A National Heritage List that is truly representative of Australia's unique stories;
More support for owners of heritage places;
A coordinated approach to investment in sustainable heritage tourism;
Future proofing of heritage places against the effects of climate change; and
Support for ensuring traditional trade skills used in the conservation of heritage is not lost.
Please read our full statement on the National Trust priorities for the 2019 Federal election.
---
Advocacy News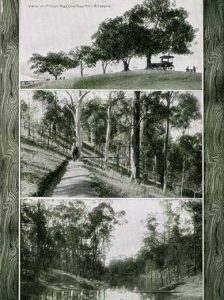 Mt Coot-tha Zipline
Brisbane City Council has withdrawn their support for the controversial Mt Coot-tha Zipline.  The National Trust made a submission against this development and we are pleased to see that the project will not go ahead as proposed. You can read more about the decision >> Read More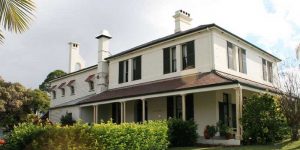 Lota House
In early April, Brisbane City Council knocked back a Development application for the historic Lota House.
'The applicant wanted to provide 103 new units but the height, bulk and scale of the development was not appropriate for this suburban heritage-listed site,' Brisbane City Council City Planning Chair Councillor Matthew Bourke said.
We congratulate the local community for fighting to protect their heritage and BCC for not approving the application.  You can read more about the decision here >> Read More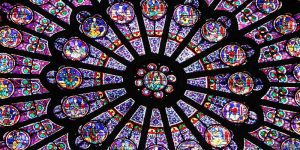 International Advocacy News
Like many others, we felt a profound sense of loss on hearing that the 800 year old World Heritage Listed Notre Dame Cathedral was burning and we offer our sincere thoughts and support to the people of France.
The National Trust for Historic Preservation (our American counterparts) stated in a beautifully written article (Why the Cathedral of Notre Dame Matters), that 'the National Trust works to highlight for people every day, old places are a part of us. They form our identity and hold our memories. They define our collective sense of nationhood. Perhaps most profoundly, they foster an expansive sense of our own shared humanity… The possibility of losing Notre Dame—those flames shooting out of the roof—seemed to remind people that what they share as the people of France is greater than what divides them. That's why people were singing hymns in the street.'
Read the full article Why the Cathedral of Notre Dame Matters here >> Read More
Call to action section
Renew your membership!
To renew your membership email the membership team membership@nationaltrustqld.org  or renew online now.
Renew Now