11 May 2023
We might think that volunteering is something to do later in life, but recently four young women joined the team at Grossmann House, bringing the vitality and enthusiasm of youth along with a robust work ethic. Here we talk to them about why they joined, what they do, and how to encourage more young people to start volunteering.
BY PETREA McCARTHY
Why choose the National Trust?
History lover Georgia Hernando was keen to gain experience in the heritage sector. She has a Bachelor of Arts degree, majoring in Ancient History and History, and is studying for a Masters in Information Studies. Georgia feels her time at Grossman House will be beneficial to her career, as she plans to specialise in Records and Archives Management.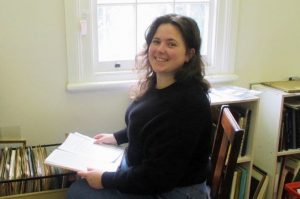 It was the National Trust social media recruitment campaign that drew Georgia in. She said "I already knew of Grossmann House and Miss Porter's House in Newcastle, but I wasn't really aware of their connection and organisation under the National Trust. When I saw the National Trust's ad on social media calling for volunteers I was excited to see this opportunity was available".
Lucy Tripney found herself with extra free time due to a change in work arrangements. Having moved to a new city at the start of the year she thought volunteering would be a great way to meet like-minded people. Lucy has always been interested in history and has a Bachelor degree in Heritage, Museums and Conservation. Volunteering has been a fabulous way to put some of those skills into action, and gain practical experience for future employment.
Seccora Weldon has experience in many fields including volunteering and hospitality. She is currently learning AUSLAN, the sign language of the Australian Deaf Community. After landing a new job, she suddenly had her weekends free, saw the National Trust ad on social media and decided it would be a good experience.
Mia Cook decided to volunteer because she wanted to do something productive. She said, "to begin with, I never considered the National Trust because I didn't know anything about them, but after seeing posts pop up on Facebook and Instagram I remembered getting a tour of the houses in primary school. I thought working at a heritage house would be really interesting as it's different from most other volunteering opportunities."
What's involved?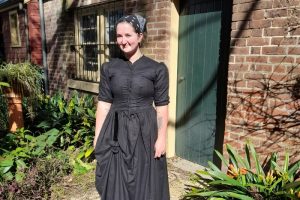 One of Georgia's first days at Grossman House was at a gardening bee. She'd never really gardened before, but was keen to help. Georgia found this was a fantastic opportunity to meet and get to know other volunteers, and to learn some new skills. These days she mostly helps with the Grossman House collections.  This has included working with Lynn Morris, who manages the collections, and Lucy, who started volunteering at the same time. Georgia says she has learnt a lot from both Lynn and Lucy while working on updating the collection/accession list for one of the rooms. Through her studies Georgia is developing her interest in archives and looks forward to providing assistance in this area for Grossman House.
Lucy also works with the collections team. Under Lynn's guidance she has been cataloguing and formally recording a collection of items related to the house's history as Maitland Girls High School. Lucy also helps with odd jobs, such as setting the house up for open days and events, and preventative conservation measures like cleaning and keeping the collection free of moisture and pests.
Seccora does a little bit of everything at Grossman House. Her photos have appeared on the National Trust's  website, and she has marshalled on some of the heritage walks. Seccora is now on Grossman House's Spring Fair working committee, and put in a day at the Hunter Valley Grammar school visit. For this she made a complete outfit, including bloomers and stays – with no zips either. She also helps out in the kitchen and is happy to do whatever anyone needs her to do.
In contrast to her fellow volunteers, Mia specialises in working with the catering team. Together they make and serve a variety of delicious foods and drinks. Mia is the quiet one of this group, loves cooking and enjoys working in the friendly environment at Grossman House.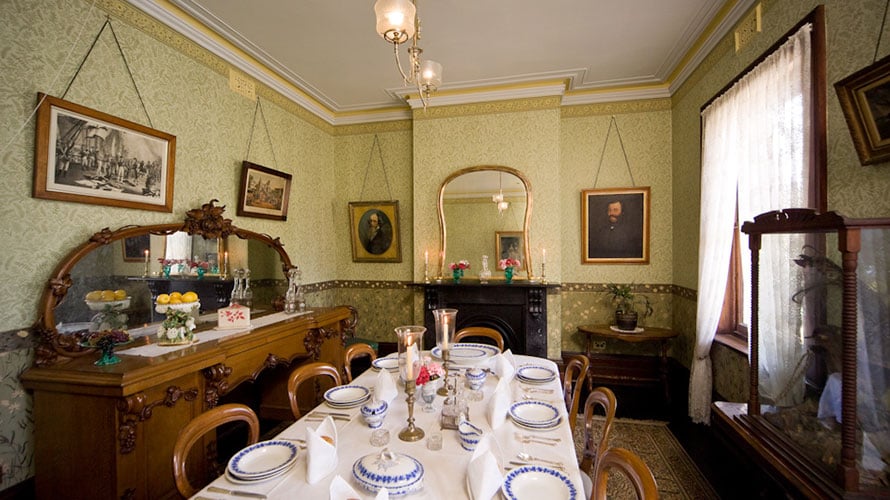 What are the best parts?
For Georgia it's learning and variety: "I really enjoy that every time I visit I learn something new. Even when it's one project or area we are working on, each week offers a different experience where I learn more about what goes into caring for the house and its collection."
Lucy really enjoys being able to switch off from work for a few hours each week while also making use of her skills and interests. "We were recently able to complete conservation work on an old framed photograph of Maitland Hospital. It was so exciting to work on a real collection item instead of something I found in an op-shop." Lucy also loves the atmosphere of working in the old house and imagining the many stories it has seen over the years. In addition, she says everyone she has met through the National Trust has been lovely. "It's always nice to catch up with each other over a cup of tea during our morning break." Another positive for Lucy is seeing the progress made during the year and feeling like the team is contributing to keeping Maitland's heritage alive.
Secorra enjoys learning more about local history, and being able to help pass that history on to other generations.
Mia loves the experience of working in a kitchen, as well as working with others who are not only very welcoming, but have a lot of insight to offer.
What's in it for young people?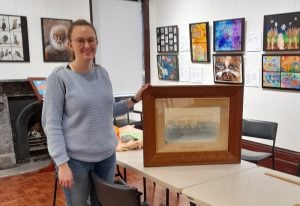 Georgia feels this kind of volunteering is immensely rewarding, especially for someone who learns by hands-on experience. She recommends volunteering with the National Trust for anyone who is interested in history or heritage studies and would like first-hand experience.
Lucy just generally enjoys her time at Grossman House, and appreciates the occasional break from school room work. She thinks that many young people get caught up in their busy lives. They may not realise the benefits of volunteering, or the many options available to suit their interests. "From gardening, to photography, to marketing, to cooking, there will always be a way to contribute in a meaningful way" she says. "It is so rewarding to see the difference a few hours a week can make in such a positive environment."
Both Secorra and Mia commented that volunteering experience looks great on the resumé of a young person who may not have much work history. Mia also thought more people need to know that the National Trust is a volunteering option and highlighted the work experience as a benefit. She also pointed out that young people like doing things with friends, so maybe volunteering is something that they could do together in small groups.
The National Trust organisers have been hugely impressed with the dedication of these younger volunteers. The volunteers are able to expand their skill sets, make a positive contribution, and meet new friends, while bringing all the enthusiasm and resources of youth.
Find out more
The National Trust (NSW) relies on a state-wide network of volunteers that provide visitors with a rich and meaningful heritage experience at our many houses, gardens and galleries. If you're interested in volunteering at the National Trust (NSW) please get in touch.
Find out more about Grossman House and plan your visit.