6 Sep 2021
Former primary school principal, Elaine Lowrey, has taken her love for history and lifelong learning to her volunteer work at Old Government House.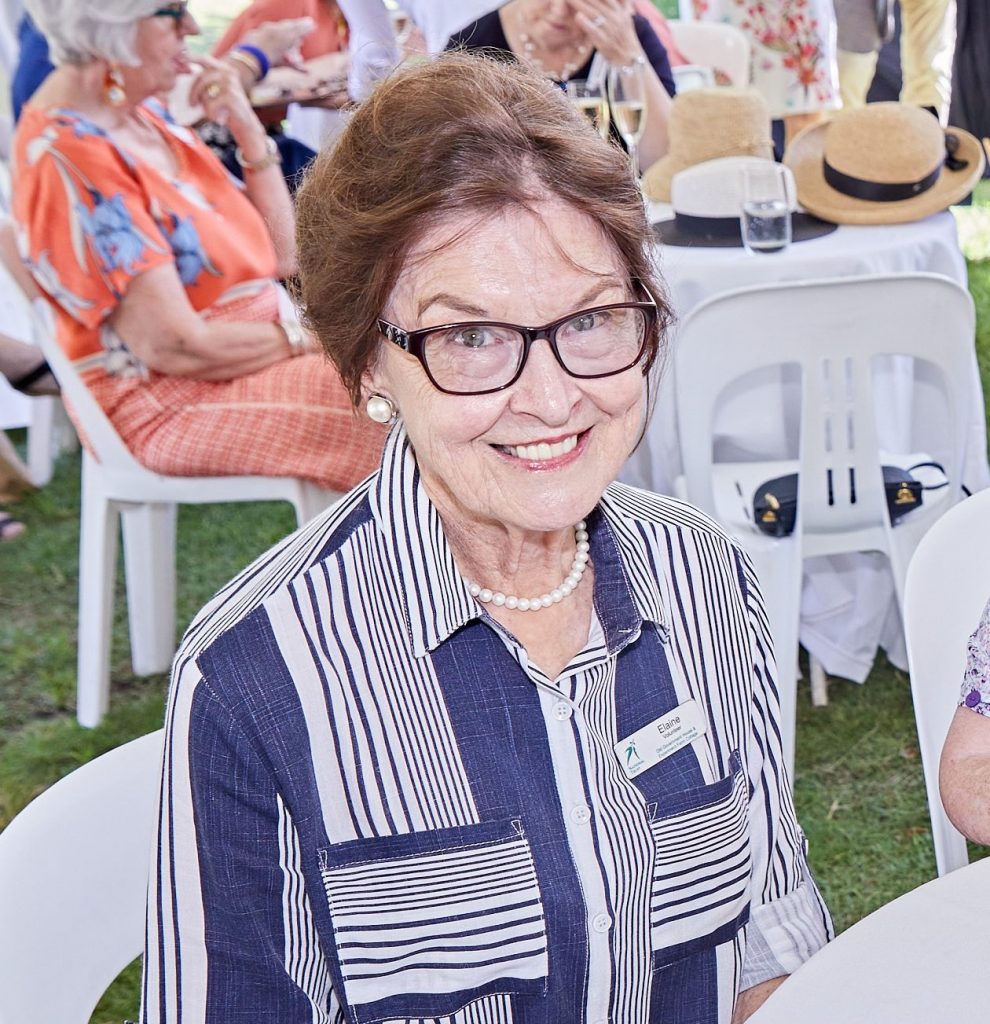 Although retired from formal teaching, Elaine Lowrey can't quite get the education bug out of her system. In her role as a volunteer guide at Old Government House, she has sat in on history lectures, been driven on bus tours, taken deep dives into research and pooled new found knowledge with fellow history buffs at the National Trust.
"I loved it from the day I started," says Lowrey of her volunteer work. "I loved being with like-minded people, people who are interested in heritage, people who were interested in Australian history, the beginnings of the country, the Aboriginal aspect of it before white settlement in Parramatta."
Among this 'like-minded' cohort of history enthusiasts, Lowrey feels free to talk, judge, question, and learn about their shared interest. "And it's inspirational."
Pre-COVID, Lowrey guided visitors from the four corners of the earth. From Canada, the USA and Europe, they would get the ferry or train out to Parramatta, drawn sometimes by a personal connection with the property. Lowrey recalls a young woman arriving late one afternoon to research a book on her ancestor, an aide-de-camp to a past Governor, coming all the way from England to see the building for herself. "And I'm telling you, she asked me some very curly questions."
Part of what drives her ongoing research is a sense of responsibility to these visitors, who have travelled so far to ask their questions. While all National Trust guides are trained to never make stories up, Lowrey was equally determined to follow up an honest "I don't know," with finding out. One such exchange with a guest led her into a scholarly correspondence about George Caley, with each of them digging up more tidbits about the renowned botanist.
Where younger visitors are concerned, her many years wrangling primary-aged children has come in handy, as she often steps in to lead school tours around the property. When dealing with young minds, she advises tour guides to let go of set agendas and build a repartee by finding comparisons with their own experiences. She finds that children most love the homey details, whether it is turning on the hot water in the morning ("There was no such thing!"), or the different styles of beds.
"Try to inspire them by their interest in something and you'll pick up on that almost straight away and play to that. Reward them for what they have come up with, reward them for their contributions."
Researcher, teacher and guide, Lowrey is also a passionate champion for conservation, which has seen her rallying against bulldozers and the neglect of beloved old buildings. She has been seen on the front line of marches to save properties like Willow Grove in Parramatta, hoping that one more body in the group can make a difference.
"I'm a little bit of a fighter… I will actually fight for what I believe in."
If you're interested in volunteering at the National Trust (NSW), please get in touch.