27 Oct 2022
The National Trust (NSW) has added four new places to the National Trust Register, reflecting a diverse range of properties and locations throughout our state. Here are the latest listings.
Wadi Shaifa Flats
The Wadi Shaifa flats are an inter-war, Mediterranean-influenced building, important in demonstrating the growth of Katoomba as a tourist destination in the early 20th century. Wadi Shaifa was originally designed as guest accommodation to serve the budding tourism market in the area, before later evolving into the residential flat building it is today. The flats, including their setting adjacent to Kingsford Smith Park, have great aesthetic significance for the area.
Ellengowan
Ellengowan is a substantial late 1800s Victorian house located in Parramatta. The house was built as a landmark architecture in 1872, and was occupied for a long time by Tara School. The building is largely intact and has great aesthetic and historic qualities reflecting the development of the local Parramatta region.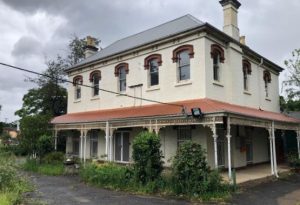 Caberfeagh and Glen Lawson Springwood
Caberfeagh and Glen Lawson are neighboring properties in located in Springwood, which are associated with the family of James Lawson, a prosperous Scottish cabinet maker and furniture dealer. Both properties were made for his family estate around the turn of the century, and each of them is a fine example of a largely intact Federation era house located in the Blue Mountains region.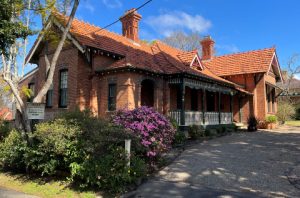 Coffs Harbour Former Courthouse and Police Station
The former Coffs Harbour Courthouse and Police Station is an early 20th century Arts and Crafts Style weatherboard building, which has great historical value to the local region. The dwelling was built over several decades, adjusting to various needs and usage of the police force in the area, and thus represents a great example of the changing and developing justice system in 20th century regional Australia. The building is currently used as Coffs Harbour Regional Museum, further showcasing its heritage and history in the area.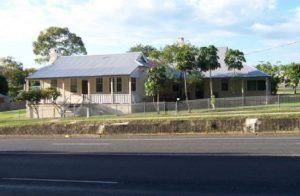 The National Trust maintains a Register of landscapes, townscapes, buildings, industrial sites, cemeteries and other items or places which we determine to have cultural significance and are worthy of conservation. While the National Trust Register has no legal force, it does have many active purposes for many people., plus a classification is regarded as an authoritative statement on the heritage significance of a place.
Find out more about the National Trust Register.
If you'd like to stay up-to-date on the latest National Trust (NSW) news, events and special offers, subscribe to our free monthly newsletter.