30 Sep 2020
If there was ever a year for jumping in your car and exploring some Instaworthy heritage locations, 2020 is it. Partly because….that's really all you can do with borders closed, but also because you'll thank yourself. Get planning.
New South Wales has no end of extraordinary places to visit if you love spectacular natural, cultural and built heritage. Plus, you can certainly keep your physical distance if you explore regional locations. Here's our top five locations for that guys, girls or couples getaway.
1. Yarrongabilly Caves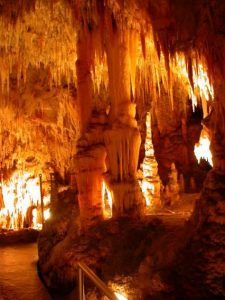 Located in the stunningly beautiful Kosciuszko National Park, Yarrongabilly Caves will take your breath away. The sprawling system of caverns comprises of six caves, some parts dating back two million years.
Be amazed by the aboriginal history with the self-guided tours which will walk you through the lofty chambers by headlight, past stalagmites, cave corals and shawls. Once you're back above ground, a short bush walk away is the magical Yarrongabilly thermal pool, which is heated all year to 27 degrees by a natural spring. Toasty!
2. The Bingi Dreaming Track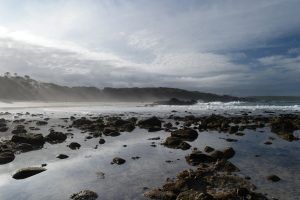 Get your best walking shoes on! The Bingi Dreaming Track is a full day's coastal walk from Congo to Tuross Head. From your very first steps, you'll be blown away by the panoramic views. You also won't be alone. The walk goes through Eurobodalla National Park, so you'll see plenty of wildlife as you trek the 13 kilometres and that includes opportunities for dolphin and whale spotting if you go at the right time of year. You will also discover the Aboriginal culture of Yuin people as you trace the ancient Song Lines through gum-filled forests, past picturesque headlands and finishing up at Coila Lake.
3. Willandra Lakes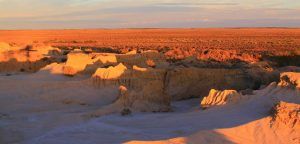 Time for a World Heritage listed location as you explore the ancient fossil remains and sand formations of the far west in New South Wales: Willandra Lakes is a must-see. This site was once abundant with water 50,000 years ago until the end of the ice age when the water disappeared, leaving a range of spectacular dried salt water lake beds carved by wind and rain into ornate and ever-changing patterns. The eroding sand dunes reveal evidence of an area once home to ancient people and giant prehistoric animals. It's not a quick walk-through, so if you want to cover a significant portion of the vast site (2,400 square kilometres) there are cycle and car tours available. You can also join an Aboriginal ranger discovery tour, and hear the history of the people who have lived at Willandra Lakes for 45,000 years.
4. Lord Howe Island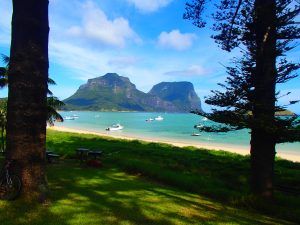 If it's occurred to you throughout COVID that you'd quite like to be on deserted island, they don't come much dreamier than Lord Howe Island in the middle of the Tasman Sea. Just two hours east of Port Macquarie, the island is also a World Heritage-listed site and you will find yourself transported to what feels like paradise – partly because visitor access is strictly limited to protect the island. You'll explore the volcanic remnants, sandy beaches and subtropical forests in peace – and yes, it's perfect for the 'gram! The underwater world is home to a unique coral community, offering one of the best diving spots in the world, plus enjoy a multitude of other activities including snorkelling, glass-bottom boat trips and treks up to Mount Gower for breathtaking views over the island.
5. Broken Hill
Last but not least, head to the far-west for a step back in time to the mid-1800s and the Gold Rush. The Historic Day Dream Mine in Silverton offers fully guided tours, so you can see the harsh conditions men – and boys as young as eight – had to endure when mining for silver by candlelight, plus you'll be given a demonstration of early mining methods (we're talking low tech). After the tour, you'll likely be parched from the dry and dusty conditions, so drive yourself 20 minutes through some amazing outback scenery to one of Australia's oldest pubs: the iconic Silverton Hotel. This great establishment was originally opened in 1884 to cater for the town's growing number of miners and it sold 19 tonnes of beer in its first month. The pub continues to thrive now and it's a mainstay for the film industry (and thirsty visitors).