13 Nov 2020
It's no secret that Marrickville is a great inner city haunt in Sydney. The Ville's new library has taken out architectural awards and is the winner of 2020 Judges' Choice in the National Trust Heritage Awards. What makes it so special?
A growing and diverse community, Marrickville needed a new library and what has emerged is that and more. The Marrickville Library and Pavilion has created a thriving public space.
The design by BVN is sympathetic to the heritage listed (1871-1991) original hospital building. In addition to expanding the number of books available to the local community by 20,000, there's also a robotic collection and the second floor of the library is dedicated to the Council's historic art book collection.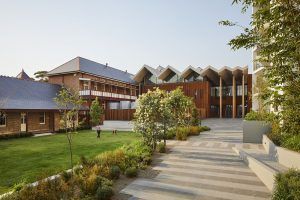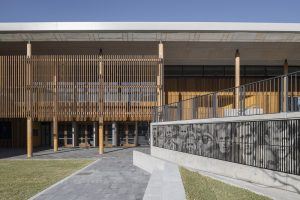 Why is the Marrickville Library & Pavilion the Judges' Choice?
The judges of the National Trust Heritage Awards recognised how the historic hospital building was refurbished and adaptively reused with the ward building retained and given new purpose. The design for the space goes beyond library and provides a community hub of large-scale public art, green spaces and play areas.
The space acknowledges the present purpose of the building and public space while also respecting the history of the land on which it stands, paying respects to the original custodians.
In the same week as winning the National Trust Heritage Awards Judges' Choice accolade, and the category win for adaptive re-use, BVN – the design architect for the Marrickville Library & Pavilion – was also recognised with the prestigious Sir Zelman Cowen Award for Public Architecture and the David Oppenheim Award for Sustainable Architecture at the Australian Institute of Architects' National Architecture Awards.
Who is responsible?
A multi-disciplinary team made the new vision for the space a reality for the Inner West Council, including: GML Heritage; BVN; Arup; Aspect Studio; Taylor Thomson Whitting; CD Commercial; Godden Mackay Logan and Mirvac.
What did they have to say?
You can watch the National Trust Heritage Awards 2020 online here.