Audio stories from Miss Porter's House
From antique badges to velvet bridesmaid shoes, discover the objects and stories of Miss Porter's House in this series of short audio stories.
Miss Porter's House in Newcastle, Awabakal Country, is a living snapshot of life throughout the 20th century. The Porter family built the freestanding Edwardian terrace in 1909, and the family lived there until 1997, when they left it to the National Trust with all its contents intact. Visitors can now wander the house and listen to a series of audio stories telling the hidden tales of the house and family. Here are a few of those stories:
Ann's Story
Florence Porter's mother, Ann, emigrated from England to Australia with her young family, and endured difficult times when her husband died when she was pregnant with her 11th child. She used her dressmaking skills and determination to forge a new life for her young family.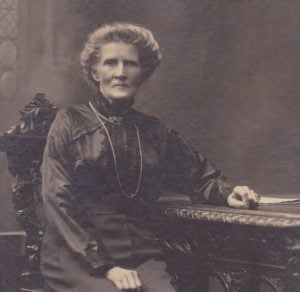 The Red Shoes
These striking red velvet shoes were part of a bridesmaid outfit worn by Ella Porter in 1938. The wedding was quite an event, with a ceremony at Newcastle's Christchurch Cathedral followed by a reception at the Great Northern Hotel. The local newspaper reported on the wedding, making mention of the bridesmaid's beautiful outfits.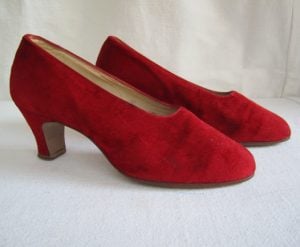 Badges
The Porter's collection of badges show the changing social and political times of Australia in the 1930s, 40s and 50s. The quirky collection includes King George V with the flags of World War I allies, Radio 2KO's Cheerio Club, and a celebration of Wattle Day.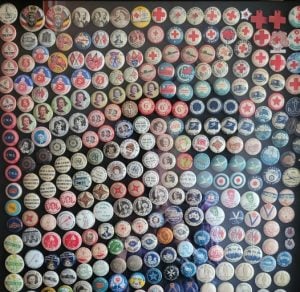 Ceilings
The stencilling on the ceiling of Miss Porter's House is in the late Victorian style and is believed to have been applied with stencils and freehand painting.  By the late 19th century,  stencilled ceilings were being used in homes and public buildings. Stencils were made from stiff paper, board or metal, and the paints of the time commonly used lead, linseed oil and coloured pigments.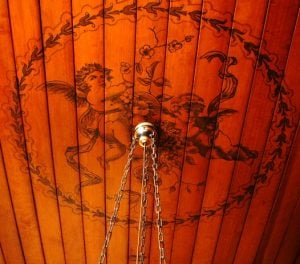 Earthquake
On the 28th of December, 1989, Newcastle was shaken by an earthquake. The Porter sisters had lived in their family home all their lives, and it lay in ruins. The verandah hung perilously loose over the footpath and there were gaping cracks in the walls. The two sisters feared the earthquake meant the end of their historic home. With the help of neighbours, an insurance payout, and local funding, the sisters were able to rebuild.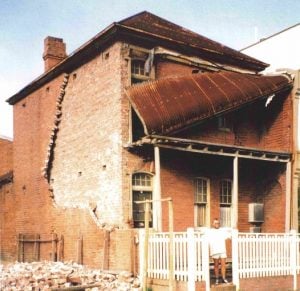 Ella and Hazel
Sisters Ella and Hazel Porter would often walk down the street arm in arm. Ella was known as the talkative one, and Hazel the quiet one.  Both sisters were well educated, always beautifully dressed, and worked hard as the family breadwinners, supporting their mother when few pensions existed.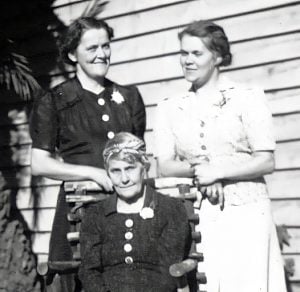 Visit Miss Porter's House
Miss Porter's House is open 1pm -4pm the 2nd Sunday of each month (Feb-Dec). Plan your visit.