Afternoon teas at Wolston Historic House are always popular, particularly our Devonshire Teas, served on our Tea Terrace, or under the shade of the 160 year old fig tree.

Occasionally we like to offer variety and turn to authentic recipes of the twenties from a hand-written recipe book found in a cupboard at the house a few years back. Recently, we offered this favourite, Victoria Sandwich.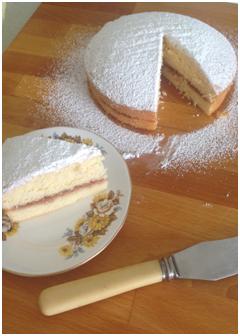 The house is open Sundays from 11 am to 4 pm, with last entry to the house at 3:30 pm. Our kitchen closes at 3:10 pm.

And, in case you would like to make a Victoria Sandwich for yourself, here is the recipe. Bake and enjoy!