In Memoriam
The National Trust of South Australia has been built by the care and dedication of our members, volunteers and branches. 
It is always with great sadness that we announce the passing of a cherished member of the community. We hope this page can serve as a way to acknowledge their service and remember their contributions to the National Trust - it's past and future. 
Wendy Monger – Mt Gambier
1937 – 2023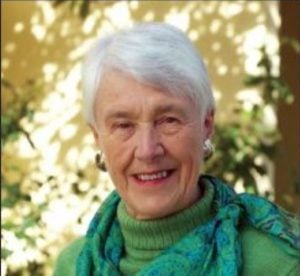 From 1995 – 2012, Wendy served as chairperson of the Mount Gambier branch. Throughout her involvement with the Trust, Wendy worked tirelessly to preserve the heritage places in her hometown.
Most notably, her efforts culminated in the handing over of the old Mount Gambier Courthouse from the State Government to the National Trust in 1976, which can still be enjoyed by the public today.
Her legacy will always be the courthouse and its preservation.
Dr Russel Sinclair – Aldgate
1941 – 2023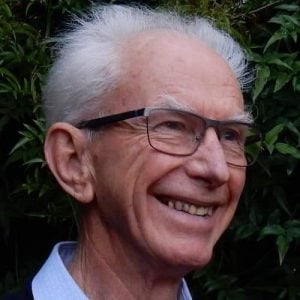 Russ was a pillar of the National Trust's Engelbrook  Reserve for over 30 years.  A very experienced botanist, Russ attended working bees every month. He even recently arranged for revegetation and weed control works for a 'Quiet Garden' he established behind the local Bridgewater Church.
Russ's legacy will live on through the Koonamore Vegetation Reserve, the longest-running vegetation monitoring project of its type in Australia, which he studied for over 40 years.   For more information on this project, the impact Russ had please see below:
The Koonamore Project Facebook Page
Russ Sinclair – 90 Years of Change at Koonamore
Professor Margaret (Peggy) Brock, AM FASSA
1948 – 2023
Margaret Brock, widely known as Peggy, was well known amongst the National Trust community for her remarkable contributions. Wife of former National Trust of South Australian President Norman Etherington, Peggy was an enormous support, attending countless events and making significant financial contributions for many, many years.
Beyond the Trust, Peggy had a remarkable career as a historian and educator, accumulating many recognitions for her contributions to Colonial and First Nation history in Australia, the Pacific, Canada and Africa. Particular emphasis is given to her advocacy for First Nations women. This extraordinary work was recognized in 2021 when she was awarded a Member of the Order of Australia.
To read more about Peggy's life and works, you can visit the following websites:
South Australian Museum – Professor Peggy Brock
Wikipedia – Margaret Susan Brock