Don Godden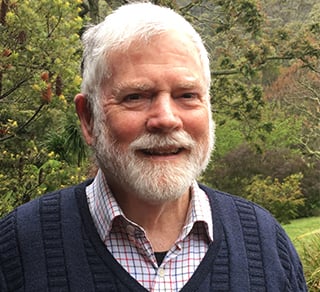 Don Godden has dedicated much of his life to the preservation of the historic record of NSW, and was awarded a Medal of the Order of Australia (OAM) for his service to the community through assessment and conservation of significant buildings and machinery and membership of historic preservation organisations.
The former vice president of the National Trust of Australia (NSW) has worn many hats in his extensive career including, but not limited to, member of the Industrial Heritage Committee, former chair of the Industrial Archaeology Committee, Railway Heritage Committee member, and founder of GML Heritage, formerly Godden Mackay Pty Ltd. He has more than 40 years of experience in heritage, industrial archaeology and community advocacy.
As the convenor of the MBEnv (Building Conservation) course at UNSW for five years, Don is an inspirational teacher who was involved in Australia's heritage industry from the start and has watched its transformation over the last three decades. He will pass on his unique perspectives and insights into how heritage has evolved and what we still need to achieve.