2000s – Skipping Girl Vinegar Sign
For 85 years, the Skipping Girl Vinegar sign, or "Little Audrey" as she is affectionately known, has dazzled the Melbourne skyline. Though she is now one of the city's most iconic images, adorning postcards, tea towels and posters, she only continues to skip today due to advocacy from the community and the National Trust. 
The original sign was erected in 1936 at 627 Victoria Street, Richmond, to promote the vinegar produced by Nycander & Co. It was the first example of an animated neon sign in Victoria, and became the most prominent and popular sign in Melbourne. 
In the late 1960s, Nycander & Co. moved to Altona, and the original sign was removed and subsequently disappeared. After public outcry at its loss, John Benjamin offered the use of the Crusader Plate factory rooftop at 651 Victoria Street – just 200m along from Nycander – for a token rental, and a reproduction of the sign was constructed. It was first illuminated at a ceremony in 1970. 
During the 1980s, the sign went dark as the site changed ownership. The neon was eventually restored, but began to deteriorate over time. Noting the sign's deterioration, and its social, historical and landmark significance, in 2007 we launched a campaign to have Little Audrey heritage-listed and restored to her former glory. 
AGL Energy became the principal sponsor of the restoration, with additional grant support from the Heritage Council of Victoria and the Melbourne Heritage Restoration Fund, and public donations. In 2009 the restoration was complete, and in 2012 she was converted to solar power by AGL, which will keep her skipping for years to come. 
Since the restoration we have continued to advocate for the protection of Little Audrey. In 2016, we won a VCAT appeal objecting to a proposed apartment tower next door to the sign, which would have blocked views to the neon landmark. VCAT agreed with the National Trust, and the development was set back from the street frontage to ensure view lines of the sign down Victoria Street. 
Today, Little Audrey is protected through inclusion in the Victorian Heritage Register, and is one of Melbourne's most famous landmarks, providing a tangible link to the city's industrial heritage. Learn more about our partnership with AGL below.
Become a member today and save the $35 joining fee, simply use code SUPPORT at checkout to redeem.
Related content section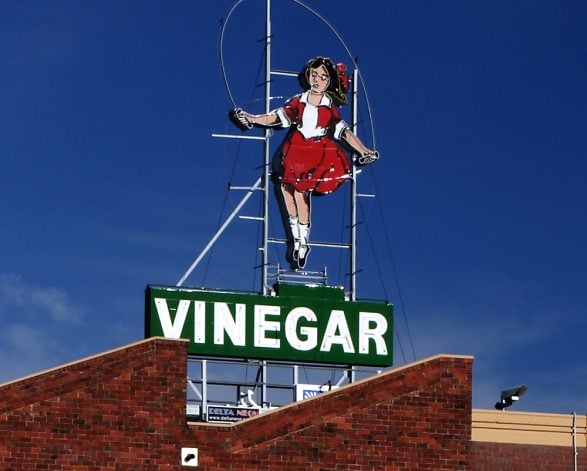 A History of Heritage Advocacy
Read more about the National Trust's historic advocacy campaigns
Click Here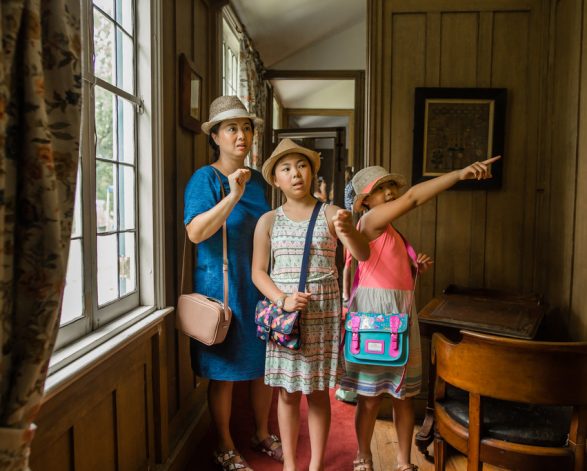 Support heritage in Victoria
Join today and save the $35 joining fee, use code SUPPORT at checkout to redeem
Click Here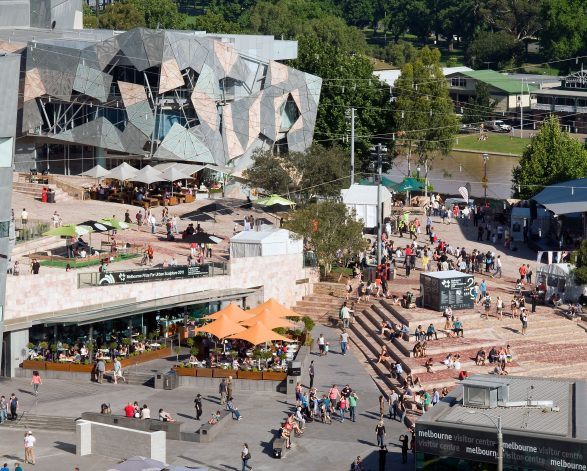 Read the latest advocacy news
Stay up to date with the National Trust's heritage advocacy activities
Click Here