Sharon Veale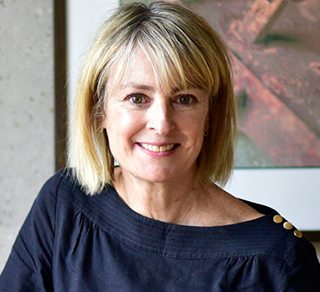 Sharon Veale is Chief Executive Officer and Principal at GML Heritage. She brings a wealth of expertise and over 15 years' experience in Aboriginal and historic cultural heritage assessment, management and conservation for public and private sector clients. Sharon specialises in urban planning, heritage and impact assessments, and interpretation. As a GML Partner, she plays a pivotal role in leading multidisciplinary teams in the integrated assessment of heritage values. She has a strong track record in preparing heritage assessments across cultural landscapes and places of significant scale and complexity. She also has extensive experience in community engagement and in documenting social and cultural values.
Sharon is a sessional lecturer for Heritage Planning at the University of NSW, has published three books and regularly contributes to peer-reviewed journals. Sharon is a Trustee on the Board of Sydney Living Museums and is a member of the NSW National Parks and Wildlife Service Advisory Council.
Sharon is a passionate advocate for community heritage and integrated values assessment, brings a personal approach to heritage, moving away from an academic tick box approach back to the heart of heritage – people, communities and connection to place.