3 Mar 2023
The Australian Heritage Festival is just 6 weeks away and now you can start searching for events taking place near you.
National Trusts around the country connect the nation in a celebration of our heritage with the annual Australian Heritage Festival. This national program of events has become the country's largest festival that celebrates natural and cultural heritage.
Running in Western Australia from Monday 10 April to Sunday 14 May, the 2023 theme is Shared stories.
Our printed program has been finalised and will soon be distributed around the state. But it's not too late to be part of the 2023 Australian Heritage Festival! Register an event by 3 April 2023 and it will be featured in our online calendar.
Who can take part?
No matter where you are in Western Australia, if you have an event that commemorates Australia's natural, cultural or Aboriginal heritage, we would love for you to take part in the Festival.
These five weeks are your opportunity to promote your tours, talks, exhibits, performances and virtual events. Most importantly, it's a chance to have fun bringing heritage to life.
Once you've registered, you'll start receiving marketing support and Festival updates directly. Information and guides are available to help organisers prepare and market their events.
Key dates in WA
March 2023: Printed program distributed around the state and delivered to event holders.
3 April 2023: Final registration of events closes at midnight.
Monday 10 April 2023: Australian Heritage Festival starts.
Sunday 14 May 2023: Australian Heritage Festival ends.
Contact
If you have any questions or feedback please call (08) 9321 6088 or email our Heritage Festival team.
Thank you to our supporters
The Australian Heritage Festival is delivered in Western Australia with the support of Lotterywest.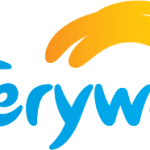 Feature image: Ellensbrook at Mokidup, Yebble, Margaret River.